Cobra Kai Season 4 is almost upon us, and we can't keep calm. Robert Mark Kamen's legendry The Karate Kid films of the 1980s not only made an entire generation a karate fan. But also inspired many reboots and TV series. And Netflix's 'Cobra Kai' is one of them. Cobra Kai is an action-drama series that first premiered on Youtube in 2018. And when Youtube had no intention to carry on the legacy, Netflix swoop in and took the charge.
The series created by Josh Heald, Jon Hurwitz, and Hayden Schlossberg is set three decades after the original Karate Kid films. The show revolves around two karate teachers, Daniel LaRusso and Johnny Lawrence, who reignite their rivalry after years.  
Upon its release in 2018, Cobra Kai garnered fans' love while impressing the critics simultaneously. It has been praised for its brilliant character arc, subtle humor, and gripping story. Nonetheless, the show is also a beautiful ride of nostalgia down memory lane for the viewers. And after the events of the third season, fans can't help but be excited for Cobra Kai Season 4. 
Production Almost Wrapped Up For Cobra Kai Season 5
Cobra Kai Season 4 is yet to premiere on Netflix. However, the show is far from over, as the fifth season of the popular series is already in the works. Showrunner Jon Hurwitz has confirmed that the filming for the fifth season, which began a couple of months back in September, is now about to finish.
Hurwitz revealed the information while interacting with the show's fans on Twitter. He said that the production is underway for the last episode of Cobra Kai Season 5. Although refusing to share any more details about the next season, Jon said, "whatever I'd say would be a spoiler."
Cobra Kai Season 4: First Look Teasing More Drama
Season three of Cobra Kai left fans were eagerly anticipating the announcement of Cobra Kai season 4. Finally, on September 25, Netflix shared the first teaser for the fourth installment in this martial arts saga. The promo clip was captioned as the battle for the soul of the Valley reawakens. "New alliances. Higher than ever stakes." But who will take it all at the All Valley Tournament? We will have to find it out.
The show's first look features Daniel LaRusso, Johnny Lawrence, John Kreese, and Terry Silver. In the teaser clip, we saw Daniel and Johnny putting their differences aside and joining forces for the upcoming Martial Arts Tournament.  
What Will Happen Next?
Cobra Kai Season concluded with Daniel and Johnny uniting to take down Kreese in U18 All Valley Karate Tournament. Kreese announced that he would retire from Cobra Kai if they are defeated. Meanwhile, at the Miyagi dojo, Daniel and Johnny started training their students. With Cobra Kai declining over time, Hawk decided to join Demetri against his pals from Cobra Kai. Meanwhile, Robby also joined Kreese before the tournament.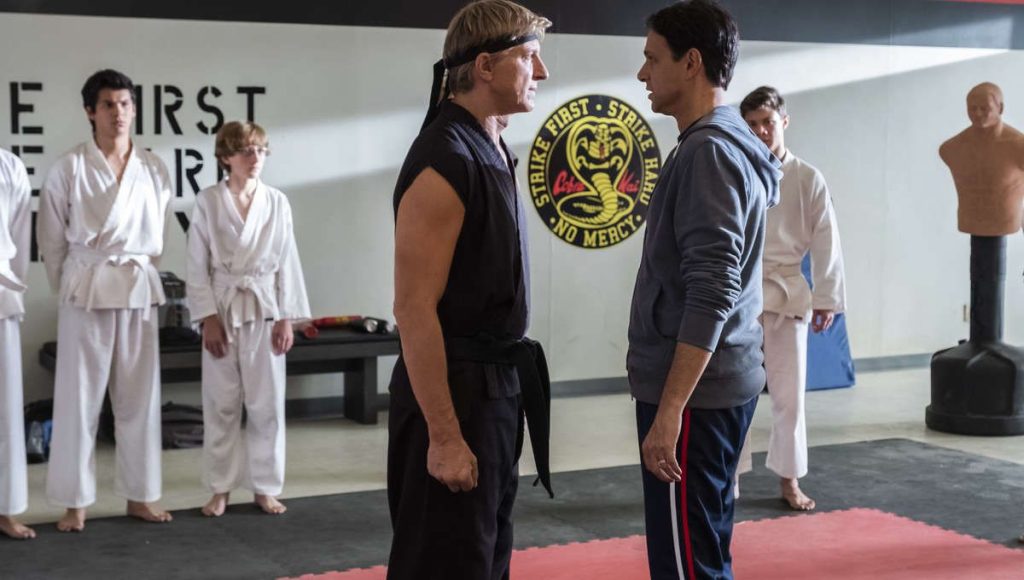 Now, Cobra Kai Season 4 will likely revolve around the upcoming All Valley Karate Tournament. Johnny And Daniel, who have now come together, will probably be stronger than ever. However, Kreese's deal with Terry Silver may alter the course of the upcoming season. We also expect to see more of Tory and Samantha's rivalry in the next season.
Meanwhile, Johnny and Daniel will have to work on their relationship before the tournament, given the decades-long history of rivalry between them. Although, their bond will be tested in the forthcoming season. Show star William Zabka, during an interview, said, "We want this to work. And here we go. There's a lot to clean up here with these kids all coming together." He stated that now it's time to march on into battle. Zabka added that these are two complex characters who are so similar and so different.
Cobra Kai Season 4: Release Date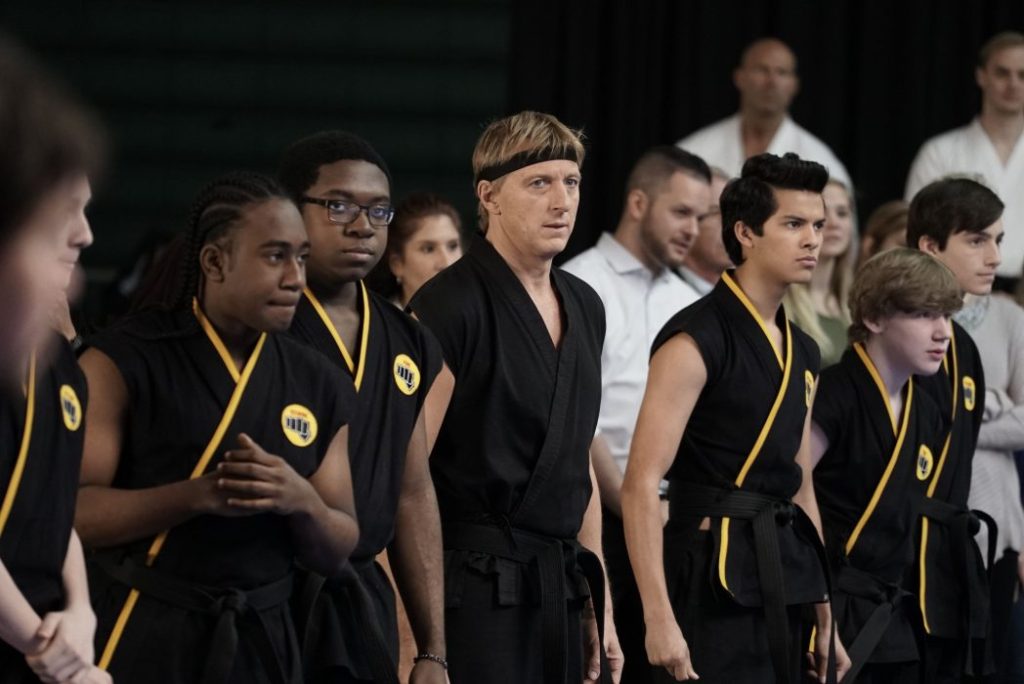 A while before the third season's release, Netflix announced the renewal of Cobra Kai Season 4 on October 2, 2020. However, after suffering delays because of Covid 19, the filming of the fourth season finally began in February 2021. One of the prominent cast members in the show, William Zabka, tweeted on May 1, 2021, confirming that he had finished shooting for his part. As far as the release date of Cobra Kai Season 4 is concerned, the fourth season of the acclaimed martial arts series will release on Netflix on December 31, 2021. So, don't miss it.
Also, read Cobra Kai Season 4: Can All-Valley Championship Solve The Grudges? Release Date & More Updates