Netflix's Sex Education has instantly taken the world by storm. The third season of the series premiered on Netflix on September 17. And it became one of the most-watched series on the streaming service. Ever since fans are looking around for the news related to Sex Education Season 4. 
Sex Education is a teen romantic comedy-drama that first premiered on Netflix in January 2019. The show follows a group of teenagers at Moordale Secondary School. The group includes Otis, Maeve, Ruby, Eric, and others. Sex Education is a coming-of-age drama that explores teenage life from the eyes of the characters navigating through adolescence, dealing with confusion, romances, identity, and sex.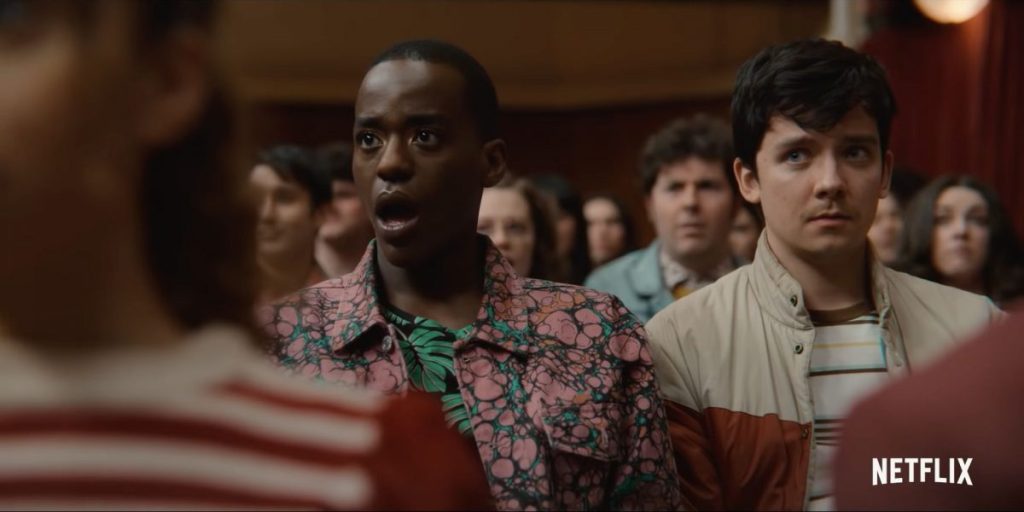 The series created by Laurie Nunn is an excellent portrayal of teenage issues, boldly featuring subjects like teenage sex and sexual identity. Upon its release in 2019, Sex Education has become one of the most popular dramas of recent times. The show garnered immense love from fans and topped the streaming platform's charts. Not just that its impacts on the current pop culture are hard to ignore.
On the other hand, the critical response towards the show has also been excellent. Sex Education created a massive fanbase in the audience of all ages. The series' intriguing narrative and loveable characters also keep us attached to the story. With three seasons already under the belt, everyone is waiting for Sex Education Season 4. But when will it release? let's find out here.
When Will Season 4 Release?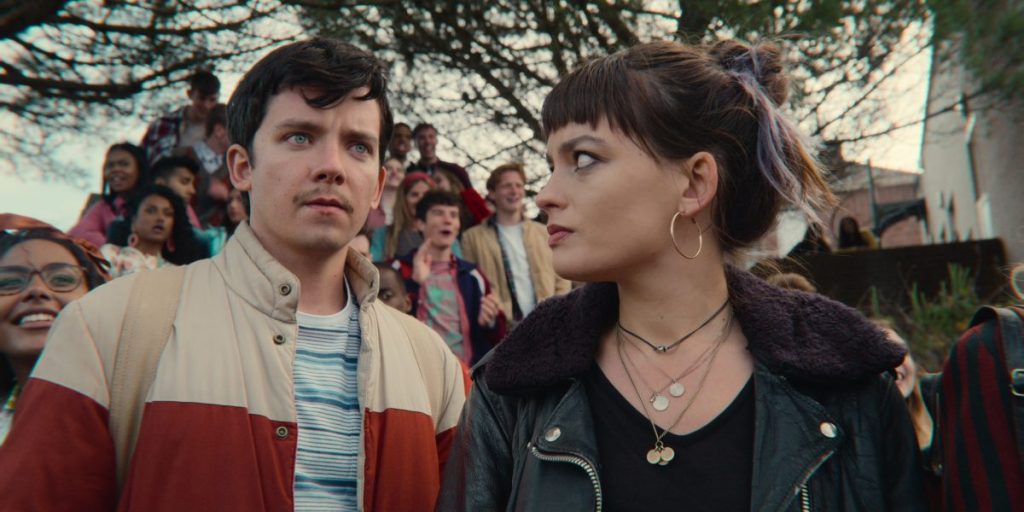 The entire third season of Sex Education released on Netflix on September 17, 2021. The season consisted of a total of eight episodes. Looking at the phenomenal response towards the first three seasons, the show's renewal seemed destined. And the good news finally arrived in Netflix's global fandom event TUDUM, when Netflix confirmed Sex Education Season 4 on September 25. 
Seasons 1 and 2 were separated by a year, whereas Season 3 was postponed owing to the pandemic. However, given the show's speedy renewal and the time required for filming and post-production, it seems safe to assume that the next season will premiere in late 2022.
What's Next For Otis & Maeve?
In Sex Education Season 3, viewers saw Jean handling an unplanned pregnancy and a separation from Jakob. Meanwhile, Maeve and Otis did not face one another for a long time after the events of the second season. On the other hand, Moordale's students stood up against their harsh principal. As a result. Hope Haddon replaced him.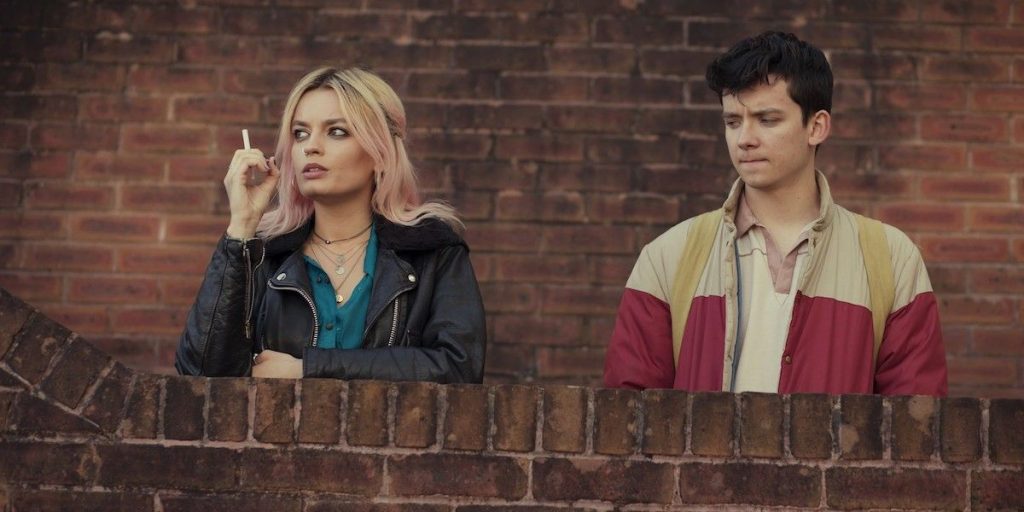 Meanwhile, Eric and Adam confessed their love for one another. Eric also helped Adam to accept his sexual identity. Later on, Maeve and Otis finally proclaim their love for each other near the end of the season.
However, Maeve chose to go to the United States for her studies. Eric and Adam mutually decided to end their relationship. Furthermore, Jean had a daughter. But a medical test suggests that Jakob is not the biological father of the baby.
By the end of Season 3, several other couples in "Sex Education" have reconciled, broken up, or are still struggling with their relationships. This ensures plenty of exciting drama in Season 4. Keep an eye out for further information about a possible fourth season and its after-effects for everyone involved.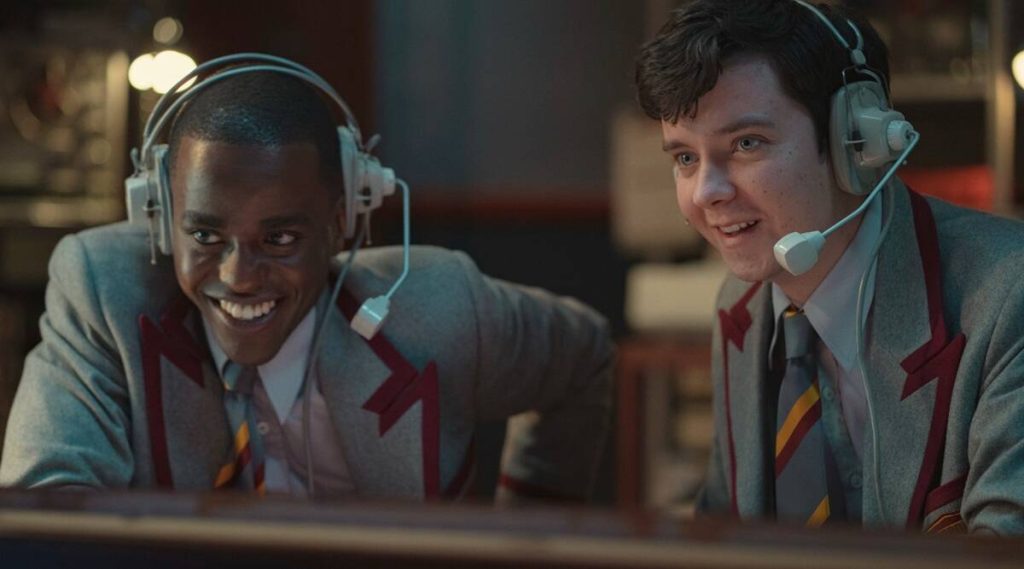 Sex Education Season 4 will most likely focus on Jean and Jakob's relationship, which has been affected by the birth of Joy. We'll also learn more about Joy's father. In addition, the fourth season will explore more about Maeve and Otis' relationship in light of her departure to the United States. Will the two embark on a long-distance romance? Will they date someone else till Maeve arrives? It's probable that we'll get a glimpse of Maeve's ventures in America and Otis' encounters back home.
And for more Entertainment news, stay tuned with http://techradar247.com/