Spencer and Olivia are planning for a romantic trip to the cabin in All American Season 4 Episode 6. However, their private plans will turn into a group outing when the whole gang shows up at the cabin. The group will spend quality time together while dealing with some issues among themselves. Hence, keep reading ahead to know all the details about the sixth episode.
All American Season 4 Episode 6 Preview: What Will Happen Next?
The sixth episode of All American Season 4 is titled "Show me a good time." Spencer will plan a romantic getaway with Olivia. They will take a trip to the cabin as the two decide to spend some quality time together. However, their plan is ruined when the whole gang shows up to surprise them. Meanwhile, with the entire group present, some withstanding issues about themselves will surface. 
Jordan and Simone will be shocked by surprising news in All American Season 4 Episode 6. Meanwhile, this might be their last outing as a group before everyone leaves to get on with their lives. Thus, the group will definitely cherish all these precious moments before leaving for college.
A Quick Recap!
In the previous episode, Billy, Laura, and Grace tried to help Spencer get out of his contract with Toledo University. Sadly, the media spread the rumors, leading to severe criticism. To help Spencer out of the mess, Billy suggested other coaches hold a mutual combination game to pick potential players. Crenshaw and Beverly's players played together to impress the coaches.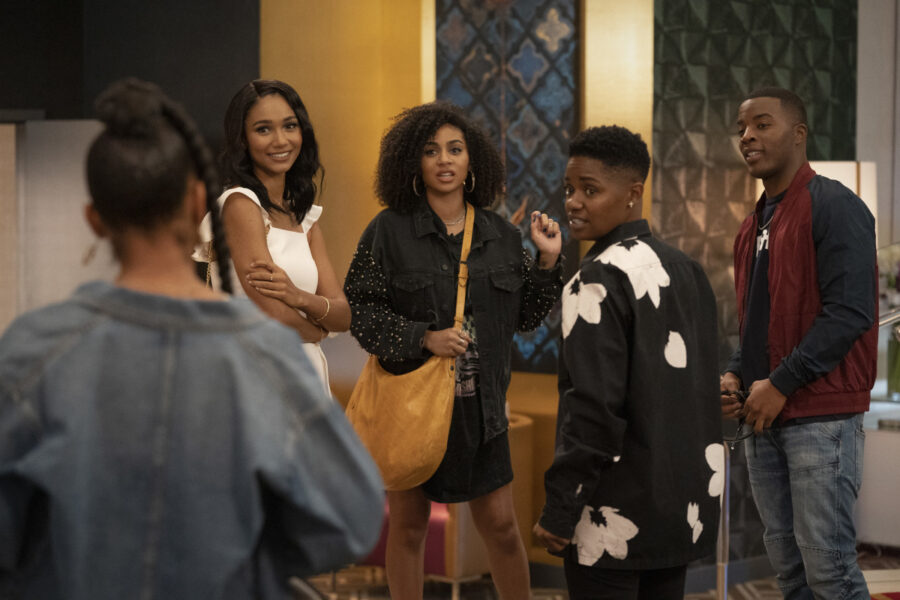 Meanwhile, in All American Season 4 Episode 5, Billy communicated with the coaches, who had concerns about trusting Spencer. After the game, JJ was offered a scholarship by Coastal California University. However, Asher was disheartened to know about JJ's offer as it was his dream university. Sadly, he did not get any recommendations due to his health conditions. Also, Spencer received three offers from different universities. And he was considering joining Coach Booth.
Olivia's Becomes A Sponsor
The previous episode of All American Season 4 also focused on Olivia's struggles with drug use. She has to go to an AA meeting to get herself back. She shared her story at the AA meeting where Olivia came across a young teen named Jane. Joy asked Olivia to be the teenager's sponsor, but she was reluctant. Eventually, she ran into Jen at the combined game, where they talked about Jenn's interest in Ballet and how she began using drugs. After a little convincing, Olivia decided to be her sponsor.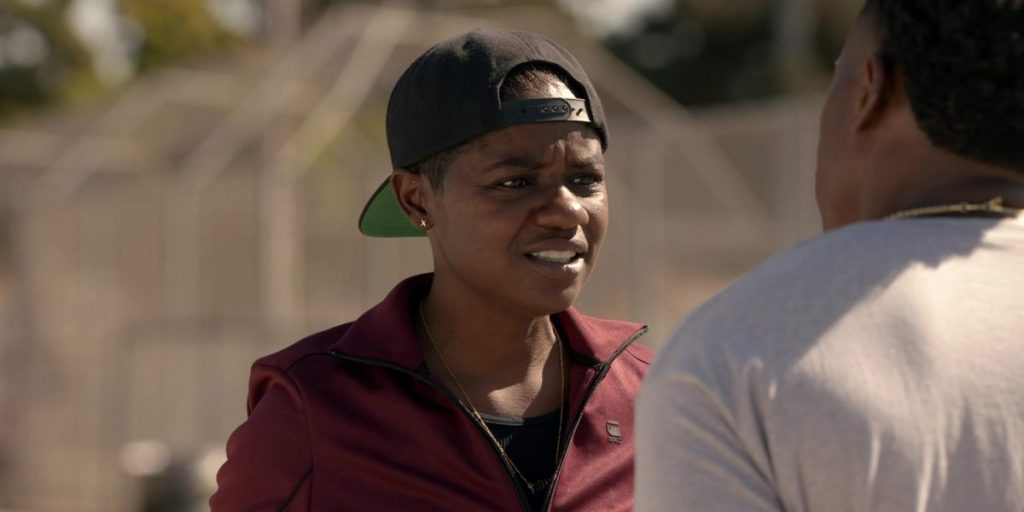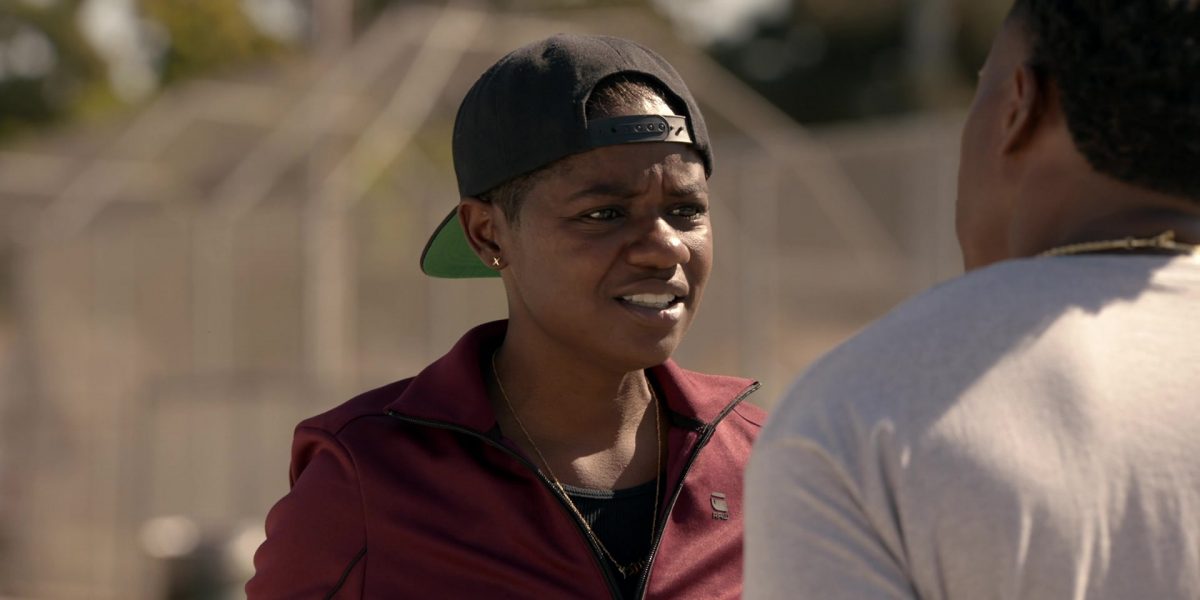 Coop Find Out ABout Patience's Headline Tour
Patience recorded her new song at Layla's studio in the previous episode. Leyla suggested that she go ahead with her album drop and organize a headline tour. Although Patience felt bad about Coop, she agreed to go ahead with Leyla's idea. So, Patience was not ready to tell Coop about her album.
Eventually, Olivia told Coop about Patience's album during the game. Patience found out and went to talk to Coop about the album. Coop was friendly enough to express her support and be happy about Patience's success. In the end, Coop was with Amina, who was trying to solve the mystery of her mother's death. Also. she knew that all the evidence pointed towards Coop's involvement in the incident in All American Season 4 Episode 5.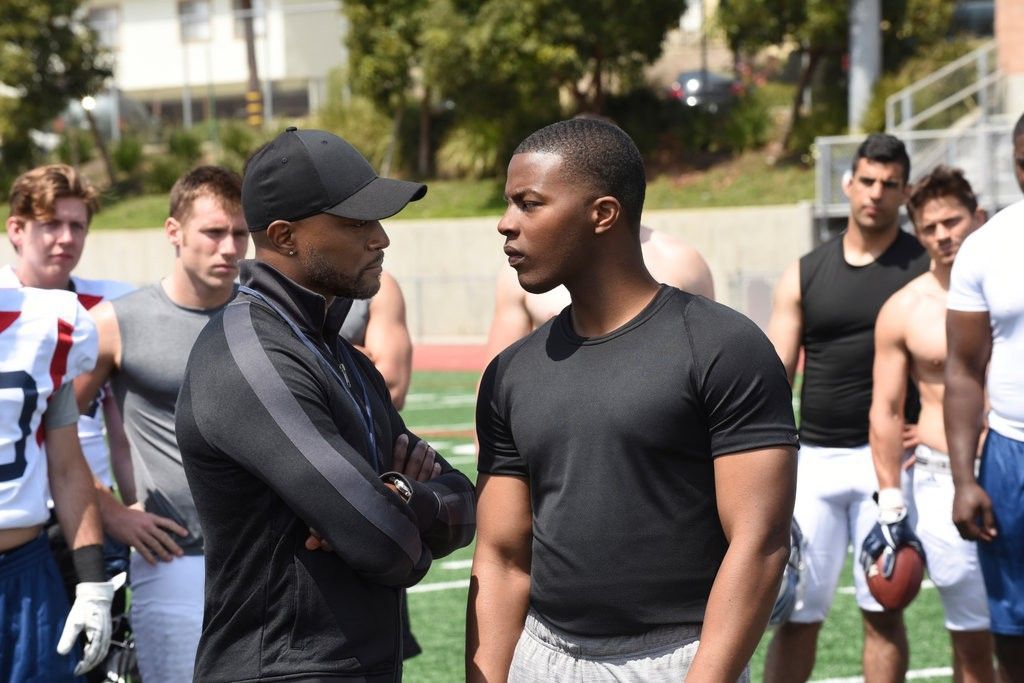 All American Season 4 Episode 6: Airing Date
The upcoming episode will return after a break of two weeks. All American Season 4 Episode 6 will air on December 6, 2021. The network will continue airing a new episode weekly on Mondays at 8:00 p.m. ET, with an average runtime of 42-50 minutes.
Where To Stream The Next Episode Online?
If you miss the latest episode on The CW, you can stream the episodes on the network's official website and The CW app. In addition, the current season is also available on Fubo TV, YouTube TV, DirecTV, and Hulu+Live.