The firehouse will celebrate the Winterfest in Chicago Fire Season 10 Episode 9. Firehouse 51 will deal with emergencies during the vacations while keeping the holiday spirit alive. Pelham's fate will be decided in the next episode. Moreover, fans might see two special appearances from Casey and Stella. So, keep reading ahead to discover all the updates about the ninth episode.
Chicago Fire Season 10 Episode 9 Preview: What Will Happen Next?
The fall finale has been titled "Winterfest." Firehouse 51 will be ready to celebrate the holidays in the upcoming episode. Gallo, Ritter, and Violet will inaugurate their microbrewery business at the Winterfest. Meanwhile, Brett will be preparing to present her paramedic program in front of an oversight panel. She has worked really hard to deal with the shortcomings of the emergency response. 
Meanwhile, the team will respond to several emergency calls during the holidays. Also, Pelham's future would come to light in the upcoming episode. Moreover, fans can see the return of Stella. Also, rumors suggest that the fall finale episode will have a special appearance by Casey.
A Quick Recap!
Several members of Firehouse 51 questioned Pelham's unreliable track record in the previous episode. The eighth episode began with Cruz worried about enrolling his newborn infant son in pre-school. Morover, Severide enquired about Pelham's plans of staying at the firehouse. Pelham responded that he would keep working until Boden's found a permanent replacement for Casey.
Severide thought of Stella and called her to determine her plans of wrapping up the Girls on Fire Program. He felt that Stella was deserving enough to take the lieutenant's responsibilities at Firehouse 51.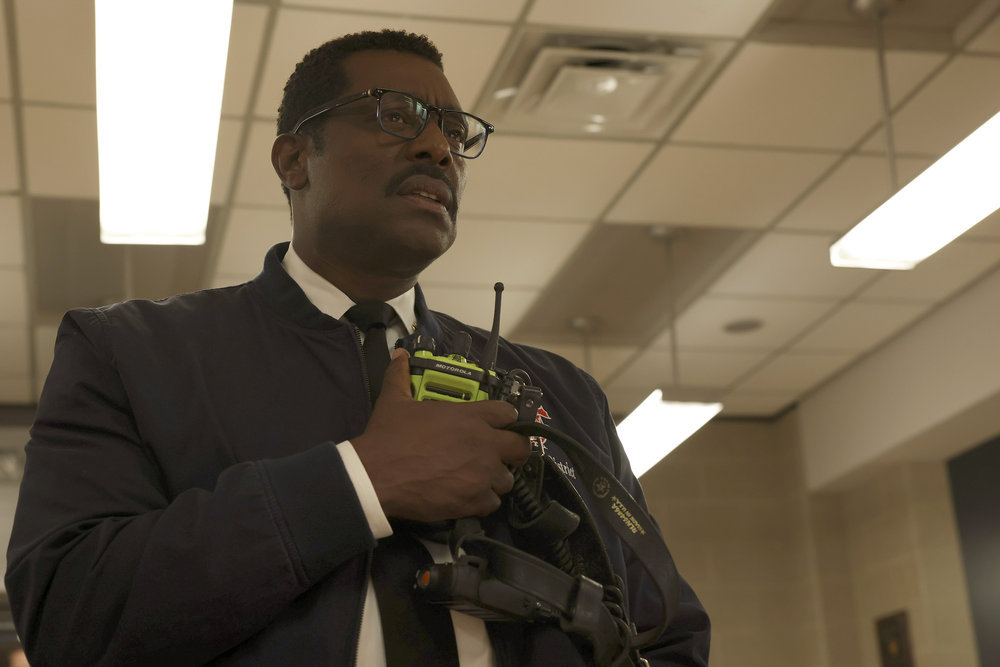 Meanwhile, in Chicago Fire Season 10 Episode 8, Mouch and Herman looked into Pelham's track record. They reported back to Boden and informed him that Jason had left six stations in the last couple of years. Boden wanted to talk to Jason about it, but an emergency call saved him for the moment.
However, the chief asked him to report back after the emergency response. Boden told him about considering Pelham as a permanent member. He also tried to get Jason to talk about his suspensions. But, Jason expressed his passion for Firehouse 51 instead of answering questions about his suspension.
Further, Mouch discovered why he was fired from Whisky Point Firehouse. It turned out that Pelham had punched his superior amidst a heated argument between them. Boden tried to talk to Pelham about it, but a phone call saved him.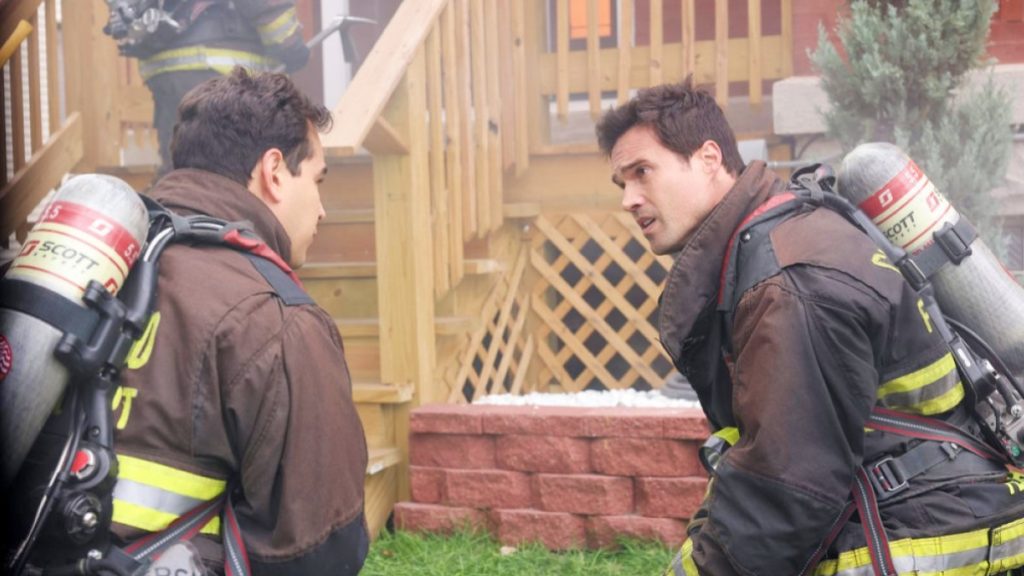 Pelham And Gallo Get In Another Argument
The team responded to save a woman's life who had been injured due to a scaffolding accident. Unfortunately, Gallo and Pelham had another disagreement during the process, which suggested that the two do not enjoy each other's company. It seems that the firehouse is accustomed to Casey's way and does not fit in with how Pelham deals with things. Moreover, Herman moved into Casey's office without informing anyone. However, Severide was not too happy when he discovered Herman's move in Chicago Fire Season 10 Episode 8.
Chicago Fire Season 10 Episode 9: Airing Date
Season 10 is returning with the ninth episode after a three-week break. NBC will air Chicago Fire Season 10 Episode 9 on December 8, 2021, at 9:00 p.m. ET. 
Where To Stream The Returning EPisode Online?
If you miss NBC's broadcast, the latest episode will be available to stream on the network's official website and the NBC app. In addition, season 10 is also available on Sling TV, Fubo TV, DirecTV, Hulu+Live, Xfinity, YouTube TV, Peacock, Hulu, and USA Network. So don't skip the ninth episode and keep coming back for more exciting episode previews.