Better Call Saul started as a spinoff to AMC's epic tale of transformation Breaking Bad. However, in the span of five seasons, the origin story of crooked criminal lawyer Saul Goodman has garnered a fanbase of its own. Set in the world of Breaking Bad, Better Call Saul explores the early life of Saul Goodman, Aka James McGill. It features how he transformed from a small-town clerk to the infamous titular attorney. And fans are excited for Better Call Saul Season 6.
As the Better Call Saul Season 6 is getting near, we are here with your weekly dose of anticipation to help you get in the zone for the next season. Join us to discuss two of the most popular fan theories on the internet about Better Call Saul Season 6.
Will There Be Jesse Pinkman in The Next Season?
Chances are very high that Better Call Saul Season 6 will feature at least one member of the Walter Pinkman Meth duo at some point. Fans would be delighted to see if the creators brought our favorite Jesse Pinkman in the next season of Better Call Saul. Fans can never get tired of seeing Walter White and Jesse on their screens. Given that Better Call Saul is the last season in the show, so this might very well be the last time fans are visiting the world of Breaking bad. And seeing one of them one last time would be pretty amazing.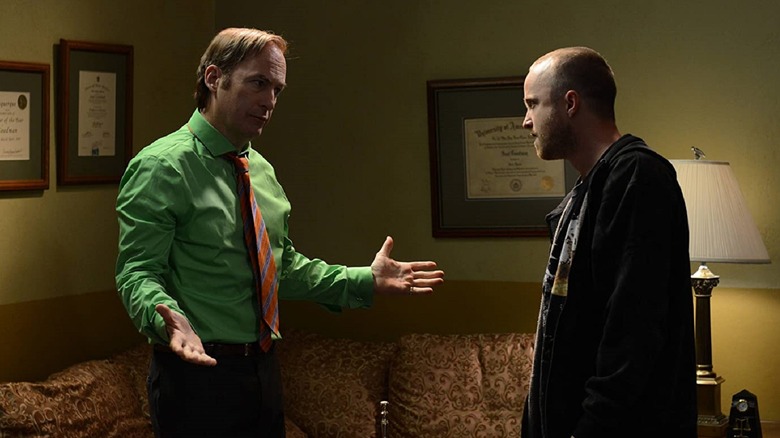 Many fans are speculating that Jesse might appear in the upcoming season as one of Saul's clients. Because, as per the chronology, he must be already engulfed in the drug business. This seems more likely than Walter's appearance in the season, who is currently in good health and working as a teacher in Albuquerque.
Will Mike Kill Nacho In Better Call Saul Season 6?
So far, there are only two possible ways in which Nacho's story will play out. But what seems more likely is that Nacho might face a more fatal outcome. What if Mike kills Nacho while fleeing Lalo's compound or after being ostensibly rescued by Fring? Mike is Gus Fring's right-hand man. The two have a strong association because of their losses and their long-lasting fury, which is also the means by which they are eventually destroyed.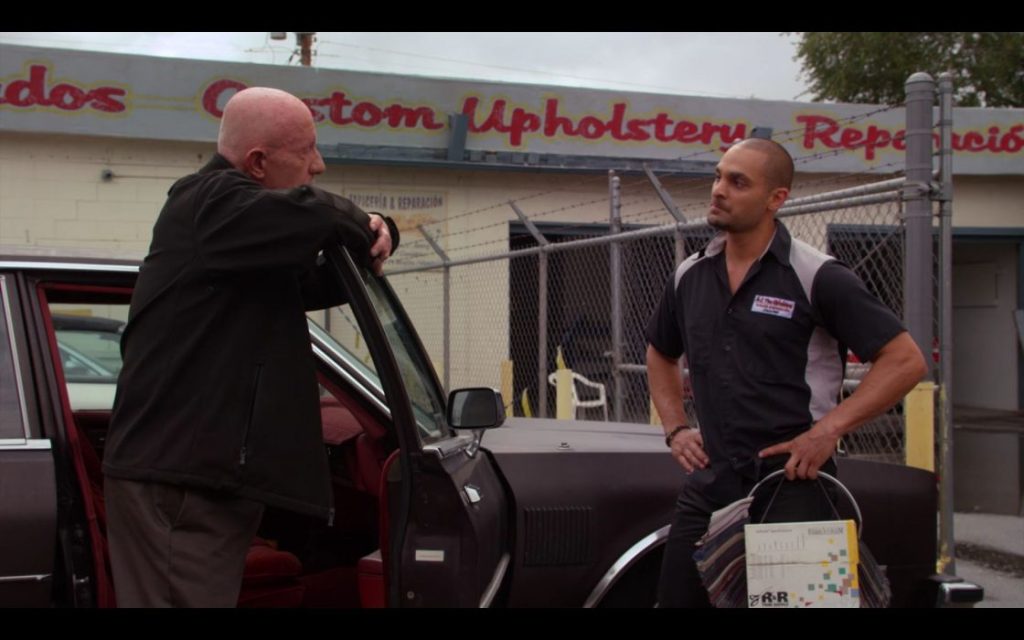 Will Mike actually argue with his employer and walk away when Nacho's freedom is on the line. And Gus gives the order? It's unlikely, as this would entail retreading old ground that has already been covered in the previous season. However, fans know about Gould and Gilligan's writing that they don't rehash previous material.
Mike adores Nacho and wants him to live since he considers him a decent kid. Mike appreciates Nacho's commitment because he has never misled Gus or Mike. Nacho and Mike's relationship is similar to Mike's with Fring in specific ways. However, many fans believe that it is very unlikely that Nacho will make it out alive of Better Call Saul Season 6. Thus, Nacho's story may come to a tragic end like this.
Also, read Better Call Saul Season 6: Star Teases Filming Is Almost Finish! What's Next For Saul & Kim?