In June 2019, Warner Bros announced a stand-alone film based on DC comics' famous anti-hero Black Adam. They also announced that WWE wrestler and actor Dwayne Johnson will play the movie version of mystical Black Adam of Kahndaq city.
Ever since the announcement came in, Black Adam has been among the most anticipated and talked about upcoming movies. The movie is scheduled to release next year in 2022. However, based on Dwayne Jhonson's latest Instagram post, it looks like the actor has already started promoting his film. 
Dwayne Jhonson Challenging Marvel Heroes!
Dwayne' The Rock' Johnson recently posed with Simu Liu at the latest People's Choice Awards, celebrating the success of Marvel's Shang Chi And The Legend Of Ten Rings. Johnson posted a picture on his official Instagram handle along with Shang Chi actor Simu. In the post, Johnson congratulated Liu for winning the Action Movie Star awards of 2021. He captioned the picture, "Very happy for your success, @simuliu, and great to see you break new ground in our industry. Way to raise the bar with Shang-Chi, my friend!"
However, Johnson didn't stop there. In the caption, he challenged not only Shangi Chi but other marvel characters as well about who could standoff against his Black Adam character. He said, "But you're gonna need a lot more than 10 Rings, my friend… " He also mentioned to let him know when anyone from Marvel wants to dance with The Man In Black.
This is not the first time Johnson has been interested in the Marvel Cinematic Universe. Last month, there was also news that Dwayne Johnson had visited the set of Black Panther 2: Wakanda Forever several times. However, there has been more than one crossover event in comic books when Marvel and DC characters faced each other.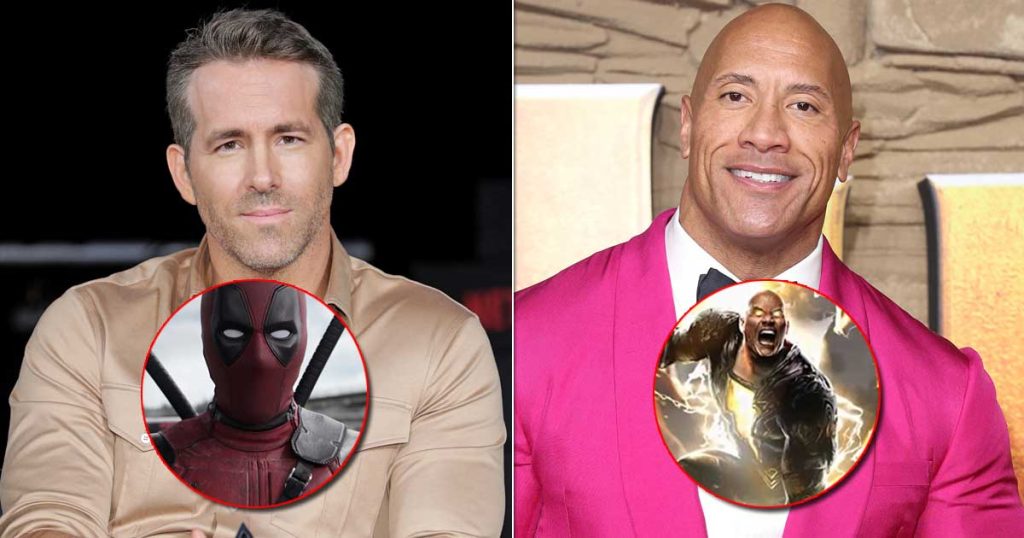 But given the characters' rights issues, actors' busy schedule, and the competition between DCEU and MCU, a crossover seems pretty unlikely, at least till now. Nonetheless, a social media banter between the actors from Marvel and DC would undoubtedly be hilarious. Based on the actor and character's track record, our guess is Ryan Reynolds
' Deadpool may have a word or two for Black Adam. 
Black Adam Director Hints At Justice Society Of America!
Fans are eagerly waiting for DC's long-due Black Adam movie, which is taking an eternity to come out. According to reports (believe it or not) the film has been in the works from the year 2007. However, the long wait is getting thinner, as the film is slated to release on July 22, 2022. Given that everything goes on smoothly.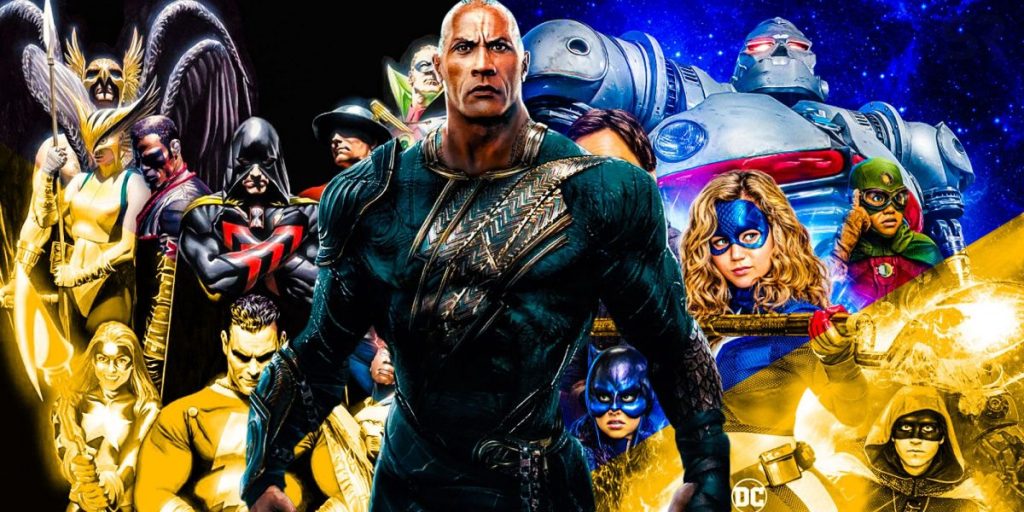 Now, Black Adam director Jaume Collet-Serra has spilled some tea for fans ahead of the movie's release. While talking to a website, Jaume has teased a battle between Johnson's Black Adam and the Justice Society of America in the upcoming film. While giving us some details about the JSA and his motivation to use them, he said that the audience has a couple of seasoned veterans, like Hawkman and Doctor Fate, and a couple of newbies like Atom Smasher and Cyclone. So, that chemistry can come together to try to defeat someone who's undefeatable like Black Adam. But what are your suggestions on this? Share that with us in the comment section below.
Also read Black Adam: Sarah Shahi Joins Opposite Dwayne Johnson, Many New Faces Ahead