Hope will be up against Lizzie after she turns into a heretic in Legacies Season 4 Episode 10. Lizzie wants to avenge Alaric as she resurrects with more power after Hope killed her previously. Moreover, MG and the team will face another dangerous threat in the next episode. But sadly, fans will have to wait for the next episode. The show has taken a fall break and will return in 2022. So, keep reading ahead to learn all the necessary updates about the tenth episode.
Legacies Season 4 Episode 10 Precap: What Will Happen Next?
The tenth episode of Legacies Season 4 is titled "The Story of My Life." The upcoming episode will encounter a fierce rivalry between Lizzie and Hope. Hope killed her previously as she resurrected as a heretic. Thus, it could be a tribrid against a heretic as Lizzie is still angry about what happened to Alaric. Meanwhile, a new threat will come ahead for the group. MG is seen advising the group to protect themselves before trying to help outsiders. 
Meanwhile, Alaric, Landon, and Jed will be seen trying to get Alaric back to the other side in Legacies Season 4 Episode 10. But, Josie might play an important role in bringing Hope back, while her sister Lizzie plans to take her down.
A Quick Recap!
The previous episode began with Jed bringing in a man's dead body to the Salvatore School. He believed that Kaleb had burnt the man. Kaleb then confessed that the man had provoked him, and he acted out in rage. Meanwhile, Lizzie tried to track Hope down and discovered that Aurora had taken over her body. Aurora asked Lizzie to lure Hope into their meeting. She planned to take her revenge by drowning Hope ever and over forever. However, Lizzie fooled Aurora and knocked her down. Moreover, she helped Hope get her body back.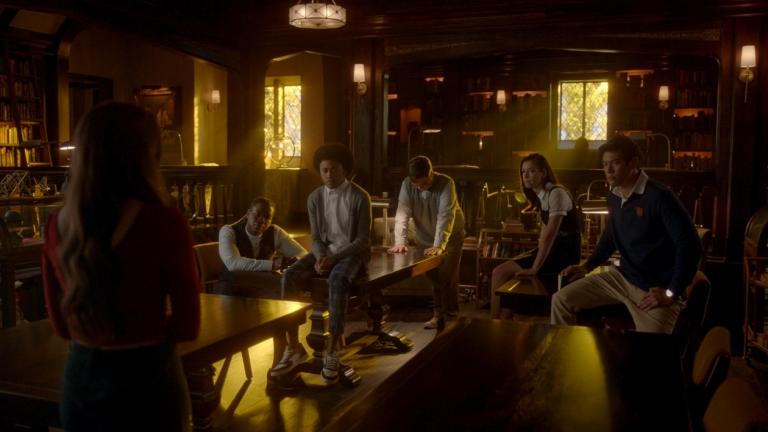 On the other end, in Legacies Season 4 Episode 9, Alaric, Jed, and Landon learned that they would need more coins to get help from the Sphinx. Only the Sphinx can help Alaric find an alternate way back home. A mystery man affected also Ethan's mind, resulting in him hurting Jed. Ethan also confessed lying to MG while Josie decided to leave town. She thought it was the only way she could save Hope. Unfortunately, Finch decided to stay behind with the team. 
Further, Hope pretended that her emotional switch was back on. The mystery man woke up and had an interesting conversation with Jed. But Aurora escaped after Lizzie separated her from Hope's body as Lizzie planned to go behind her soon. Eventually, Hope revealed her true unemotional self and killed Lizzie. However, she revived as a heretic at the end of Legacies Season 4 Episode 9.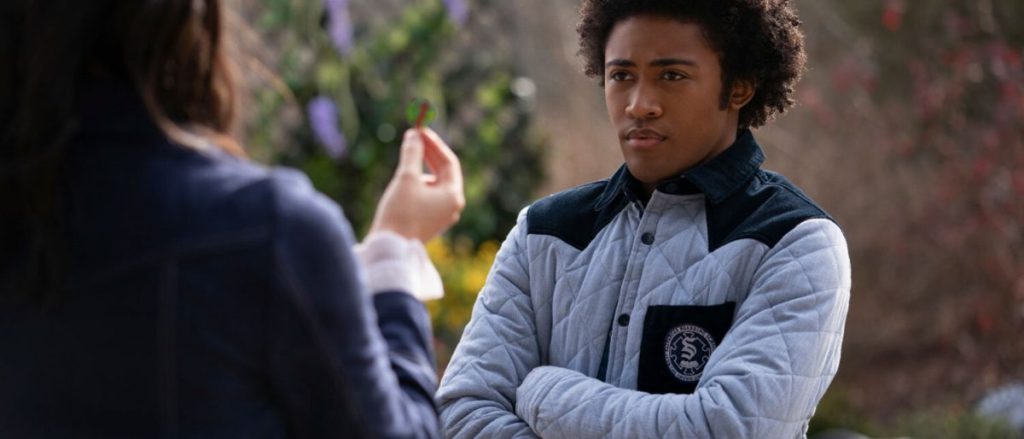 Legacies Season 4 Episode 10: Airing Date
Sadly, the show has taken a mid-season break. The CW will be back with the second part next year. And Legacies Season 4 Episode 10 will air on January 27, 2022, at 9:00 p.m. ET. 
Where To Stream The Returning Episode Online?
If you miss the next episode on The CW, you can stream it on the network's official website and The CW app. In addition, season 4 is also available on Spectrum, YouTube TV, Xfinity, Fubo TV, DirecTV, Vudu, and Hulu+Live. So, don't skip the returning episode, and stay tuned for more informative episode previews.