Dark crime television drama series Ozark is rooting out for its fourth and last season. The ghastly enriched drama, including alcohol, violence, abuse, and cartel crime, is supposedly fans' favorite. Following the third season, Ozark season 4 will be returning to wrap up Byrde's story for one last time.
Catering to the cartel lords, Marty submerged himself and his family into the emotional and never-ending rotting hell of crime. Season 3 of Ozark ended with the shocking bloodshed of Helen Pierce. Then, the emotionally confused Wendy and her husband found themselves in a massive embracing hug by the crime lord, Navarro. Accordingly, the spontaneous tension between the couple has gradually increased. And now, Wendy seems to be on the breaking edge of this emotional hell. 
Ozark Season 4: New Teaser Hints Death
The recent promo clip of Ozark season 4 opens with Marty and Wendy delved deeply into a conversation with Darlene and Ruth. The duo warns and implores them not to go with the flourishing business of heroin. To which Darlene adds, "So what's this message from Mexico that's so important you had to drag us in here?"
Further, the trailer sparked Omar trying to manipulate Marty and the FBI agent Maya Miller. Alongside keeping cold-blooded hitman Nelson on Darlene's footprints to track her master plan. It is highly speculated that Darlene might hit a bloody dead end
as per the trailers. 
What Will Happen In Ozark Season 4?
The entire focus of Ozark Season 4 is on whether the Byrde will make it out alive or not? After escaping a tremendous amount of terrifying circumstances, the Byrdes seem to be in a stumbling block. However, the upcoming season would bring Marty and Wendy closer than ever. The two are now handling assets of Navarro in the US, while the FBI seems to be all over them. However, agent Maya Miller on Marty's side will likely provide cover for Marty and the company.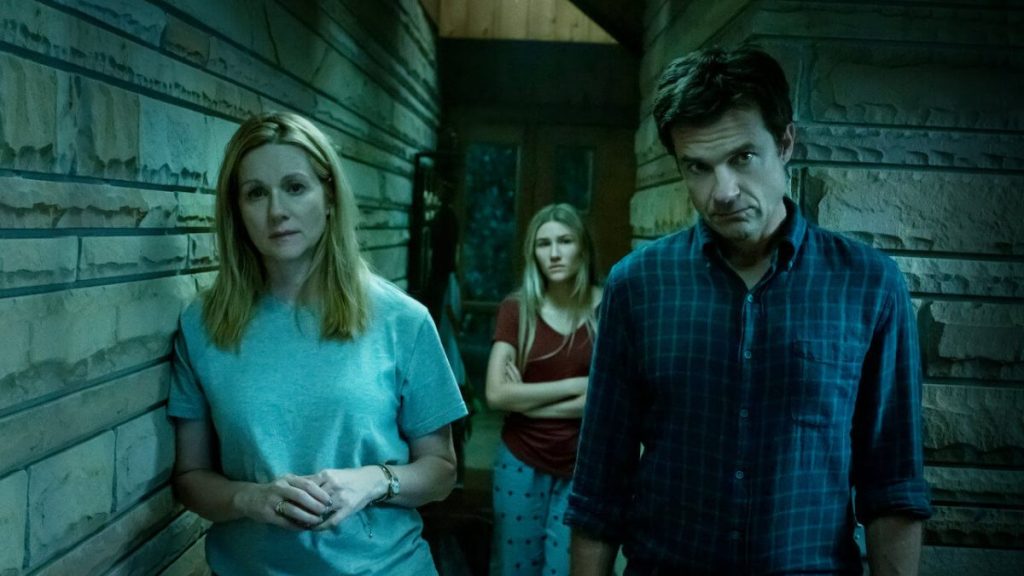 Accordingly, with so much going with the Byrde family, the children, Jonah and Charlotte, ought to be affected by the whole scenario. And how things will play out with the kids is a matter of attention. We know that with Ben's death, Jonah had an extreme meltdown. And now, speculations are that Jonah might follow his sister Charlotte's footsteps and become a liability Ozark Season 4.
Ruth Becomes More Ruthless
Previously, in the third season, Ben (Ruth's husband and Wendy's ill-fated brother) met a tragic death. Wendy abandoned Ben in a restaurant, and Nelson then killed him. In a recent trailer, fans saw Ruth joins hands with Darlene, which might become a more significant problem for Marty and Wendy. 
As rumor has it, Ruth could still grudge against Darlene for her connection with Wyatt. She might even push Darlene out of the barn window. Some even bet that Darlene could get killed by Ruth. On the other side, there is a slight chance of Marty, Wendy, and Ruth coming together as a team in the future. However, it is just an observation. For now, it seems pretty tight for the trio to be considered as a team.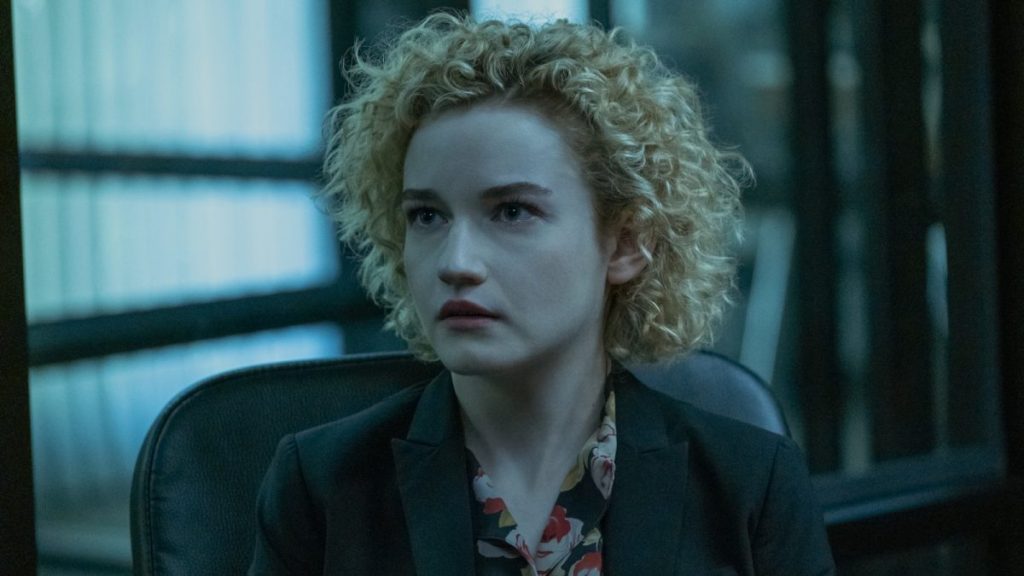 Ozark Season 4: Cast Details
Some new faces have joined the series, Bruce Davison as retired Illinois senator Randall Schafer, Alfonso Herrera as Javi, a member of the Navarro cartel, Veronica Falcon as Omar Navarro's sister Camila and Ali Stroker as Charles-Ann.
The show couldn't continue without the prominent actors behind, including Jason Bateman as Marty Byrde, Laura Linney as Wendy Byrde, Sofia Hublitz as Charlotte, and Skylar Gaertner as Jonah, Julia Garner as Ruth Langmore, Darlene Snell as Lisa Emery, Charlie Tahan as Wyatt Langmore, and Jessica Frances Dukes as Special FBI agent as Maya Miller.
Ozark Season 4: Release Date
Season 4 of the dark crime series Ozark will premiere on January 21, 2022, on Netflix. The upcoming season will be the final installment and have 14 episodes. So, don't miss out on the Byrde family's drama, and stay tuned with us for more updates.