Unfortunately, the team of Doctors and the entire hospital will be grieving the death of a loved one in New Amsterdam Season 4 Episode 14. Max and Helen have joined the team to be there for their New Amsterdam family during a tough time.
Sadly, actor Anupam Kher, who portrayed Dr. Vijay in the show, will not be returning. He made his last appearance during the third season and had to leave the show due to personal reasons. So, what will happen next in the upcoming episode? Let's find out!
New Amsterdam Season 4 Episode 14 Preview: What Will Happen?
The upcoming episode of New Amsterdam Season 4 is titled "Unto The Breach." The New Amsterdam team will gather to mourn the loss of their dear colleague and friend Dr. Vijay. He had been fighting for his life after suffering from COVID 19 in the show. 
Max and Helen will fly from London to join them in New Amsterdam Season 4 Episode 14. And, they will realize how much things have changed at the hospital since they left. Meanwhile, Bloom will be struggling with a dilemma regard ing a big decision in the next episode. In addition, Reynolds will take the initiative to take his concerns about his patients to the next level.
A Quick Recap!
The previous episode began with Max playing football with his daughter Luna at the field. He saw some soccer players who had some troubles. Max prescribed them some medicines to help. Soon after, Helen received a call from her mother while having a small argument with Max. She had a disagreement with her mother over something, and Max was concerned about it. Morover, Trevor found out that Iggy was gay and was married for 15 years. He apologized to Iggy for flirting with him.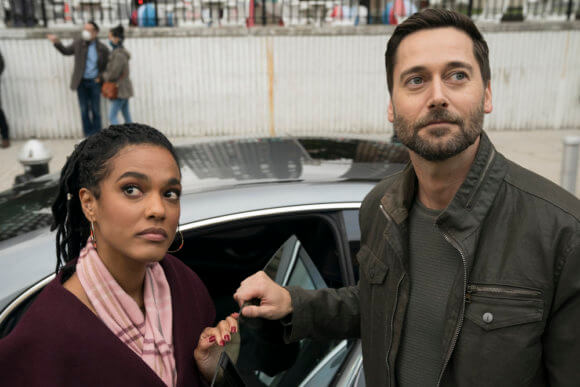 Moreover, Iggy came across a person who suffered from an episode while standing at the reception. He tried to take him in, but Dr. Wilder came to him and told Iggy that the man was her brother. Adam. She took Adam away, but Iggy offered to help her with the situation.
Meanwhile, in New Amsterdam Season 4 Episode 13, Floyd told Leyla that Lauren had come to him for a recommendation. Further, Floyd handled a patient who suffered from severe crush injuries. The doctors prepared to save the man's life by amputating his legs.
His family arrived at the hospital, and Lauren discovered that the daughter Tiya had a strange DNA sequence which could have been due to a fatal condition. After DNA sequence comparison, Lauren discovered that it was a curable syndrome. Unfortunately, the doctors could not save Tiya's father even after the surgery.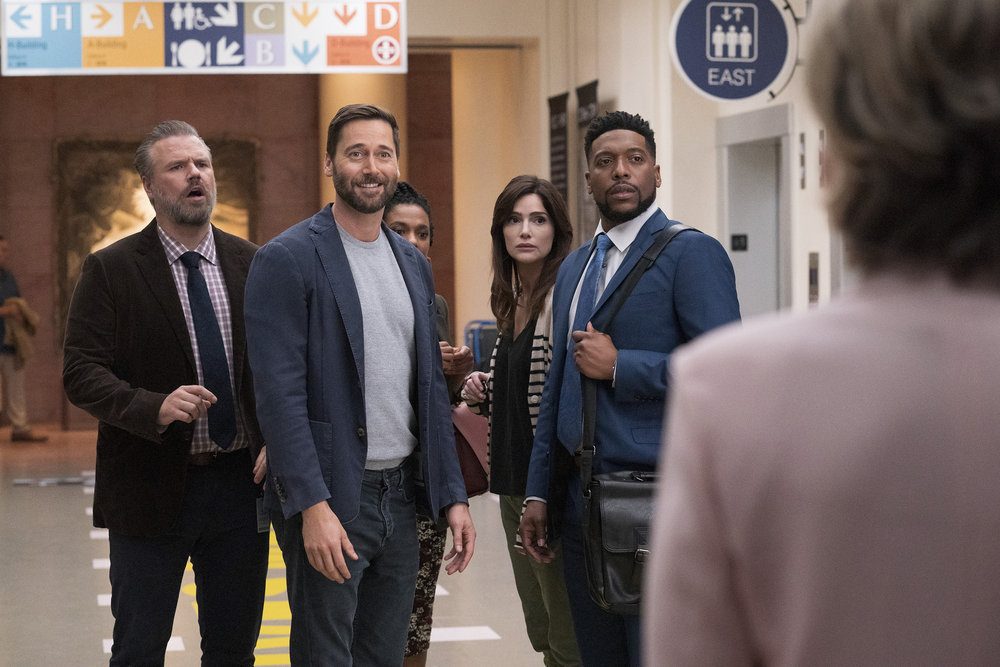 Further, Iggy and Wilder discovered that Adam was planning on moving out and wanted to live on his own. Elsewhere, Lauren met Leyla and told her that she was leaving the hospital. Max had lunch with Helen's mother in London after she argued with Helen on the phone. But Helen got mad at Max for trying to fix things.
A Grieving News Surrounds The New Amsterdam Hospital
Dr. Vijay had been suffering from COVID-19 and could not continue his job as the Head of Neurology at the New Amsterdam Hospital. The argument between Helen and Max turned into sadness when they received bad news. At the hospital, Ella told Iggy that Dr. Vijay had passed away. Floyd and Lawren showed up there too. Soon after, to everyone's surprise, Max and Helen came to be there for their hospital family during a tough time in New Amsterdam Season 4 Episode 13.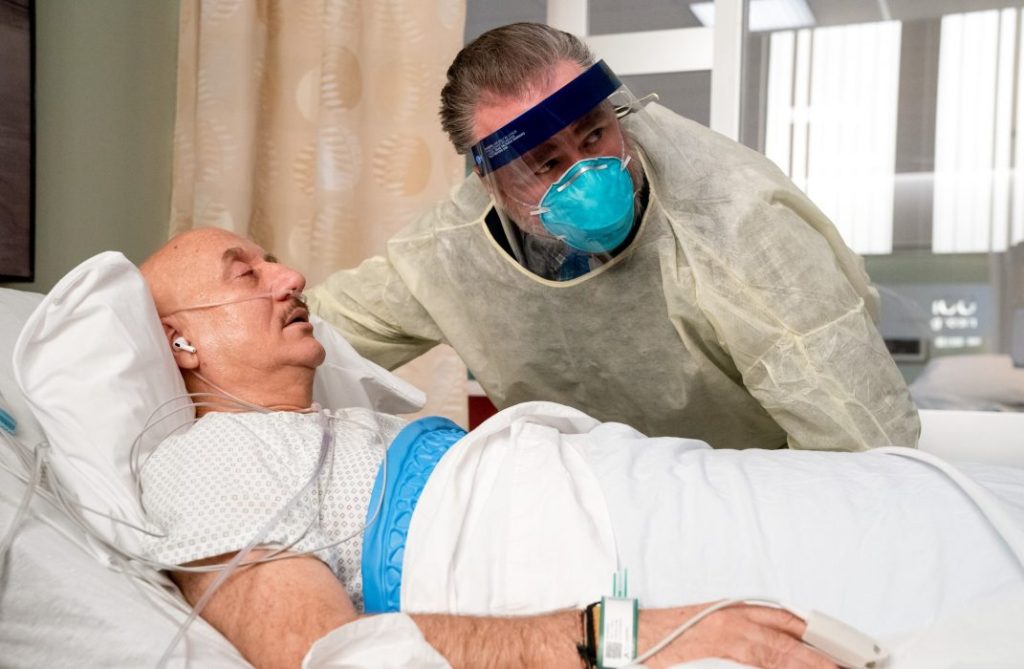 New Amsterdam Season 4 Episode 14: Airing Date
NBC will air New Amsterdam Season 4 Episode 14 on January 25, 2022. Moreover, the network airs a new episode weekly on Tuesdays at 10:00 p.m. ET. And, each episode of the fifth season will have 45 minutes of estimated runtime.
Where To Stream The Next Episode Online?
If you miss NBC's broadcast, you can stream the upcoming episode on the network's official website and the NBC app. In addition, the current season is also available on DirecTV, Sling TV, Fubo TV, Peacock TV, YouTube TV, and Hulu+Live. So, don't skip the upcoming episode and keep returning for more thrilling episode previews.