IFC's Documentary Now is an American mockumentary series that has been making fans laugh since 2015. The third season of the series was released in 2019. Since then, fans have been waiting for Documentary Now! Season 4. Over the course of its run, Documentary Now! has received six Emmy nominations. So, expectations are high from the fourth season.
The show received a lot of positive feedback from reviewers and viewers alike when it first aired. Because of the series' respectful portrayal of great documentaries like Grey Gardens, it quickly became a fan favorite. Each episode also features a variety of guest appearances, ranging from well-known comics to A-list actors.
What Is Documentary Now! About?
Documentary Now! is an American comedy series that follows a mockumentary format. The show is developed by Fred Armisen, Bill Hader, Seth Meyers, and Rhys Thomas. It originally premiered on IFC on August 20, 2015. The mockumentary series hosted by Helen Mirren parodies renowned documentary movies by mimicking their style with a parallel but fictional issue.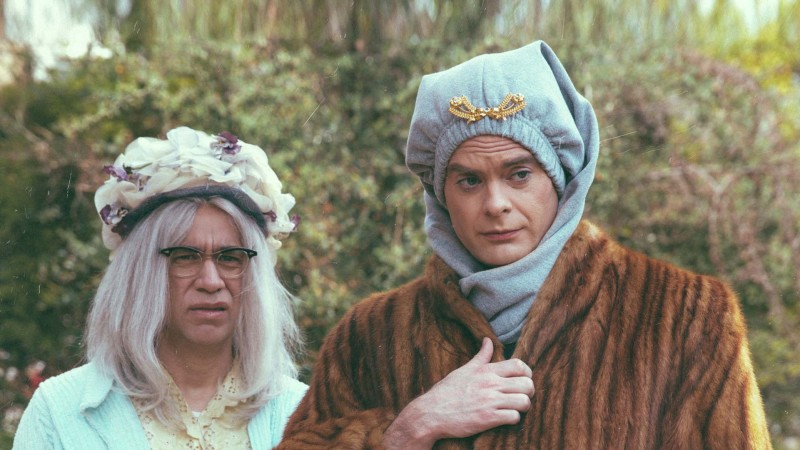 The show is a blithe and humorous rendition of acclaimed documentaries. Documentary Now! follows the documentary style and alters the narrative to make it more humorous and hilarious for the audience. Each episode of the series is an individual spoof of a famous documentary. Mirren plays the role of the host giving the audience an overview of the Documentary that has been made a spoof in that particular episode. 
The show also credits the people who worked in the original documentaries instead of the show itself. Hader and Armisen play key or supporting parts in the documentary spoofs. But they do not feature in every episode. Each episode's cast is distinct from the others. In the show, everyone gets to play many characters.
Helen Mirren Returning To Host!
Since it has already been confirmed that Documentary Now! is returning for the fourth season on IFC. Ahead of the fourth season, Deadline has reported that Actress Helen Mirren would return to continue her duties as the host of the series in Documentary Now! Season 4. Fans are excited about the news of Mirren coming back to the show.
The previous seasons of Documentary Now! featured Fred Armisen and Bill Hader, in addition to Helen Mirren as the host. Hader and Armisen bring humor to all episodes of the series, and Mirren hosts in a lighthearted manner. The show has frequently included a cameo from several stars in certain episodes. Cate Blanchett and Michael Keaton are among the celebrities who have appeared as guest cast on Documentary Now.
When Is Documentary Now! Season 4 Coming?
The third season of Documentary Now premiered on IFC on February 20, 2019. And as far as the fourth season of the mockumentary series is concerned, we have some really wonderful news for the fans. IFC has officially confirmed the release of Documentary Now Season 4. 
While talking about the fourth season, Seth Meyers stated, "Yeah, we're talking about it. Again it comes down to, you know, obviously, I think Bill blew it with Barry. Nobody likes that show. A complete loser at all the awards (laughs). But it's nice to realize that people who I want and think should be successful are being so successful that it's making the show a little bit harder to do, but it's been really great to take as much time off as we did and have people be excited about it coming back."
On the other hand, cast member Fred Armisen also said, "Every project in existence is great. All shows are of equal money and value, and this one is no different." Even though it has been a long time since the announcement of the renewal, we still do not have any specific release date. But it is expected to release in late 2022.
Also Read Dave Season 3: Will Lil Dicky Return Once Again? What Are The Chances?