The Doctors of Grey Sloan and the veterans of Station 19 will come together once again to save the life of their friends in Station 19 Season 5 Episode 9. Cormac and his colleague will get involved in an accident while transporting an organ. So, Station 19 will have to rescue them to safety before anything bad happens. Keep reading ahead to learn all the necessary details about the ninth episode.
Station 19 Season 5 Episode 9 Preview: What Will Happen?
The ninth episode of Station 19 Season 5 is titled "Started from the Bottom." The next episode will be a cross-over with Grey's Anatomy Season 18 Episode 9. Dr. Cormac Hayes will get in an accident while transporting an organ to his colleague. His SUV falls off a cliff, and his colleague is still stuck inside the car.
Further, the firehouse will respond to an emergency when a young girl informs them about the SUV falling off the cliff. Robert will go down to rescue the man stuck inside the car. Moreover, the fire station will be welcoming its new fire chief in the upcoming episode.
A Quick Recap!
Firehouse 51 prepared to welcome their new female fire chief in the previous episode. Victoria returned to work and ran into Jack, reminiscing the moment of their kiss. The duo responded to an emergency call by a woman's neighbor. The woman possibly had a panic attack. But, Victoria noticed that she got scared when her husband came down with their kid. She tried to convince the woman to leave with them.
Shockingly, the woman revealed that her husband would take the baby away if she left. The husband refused to take any medical help. He asked Jack and Victoria to leave. The husband also called the police when Victoria refused to leave. Eventually, the cops arrested the husband after finding assault marks on the woman's body in Station 19 Season 5 Episode 8.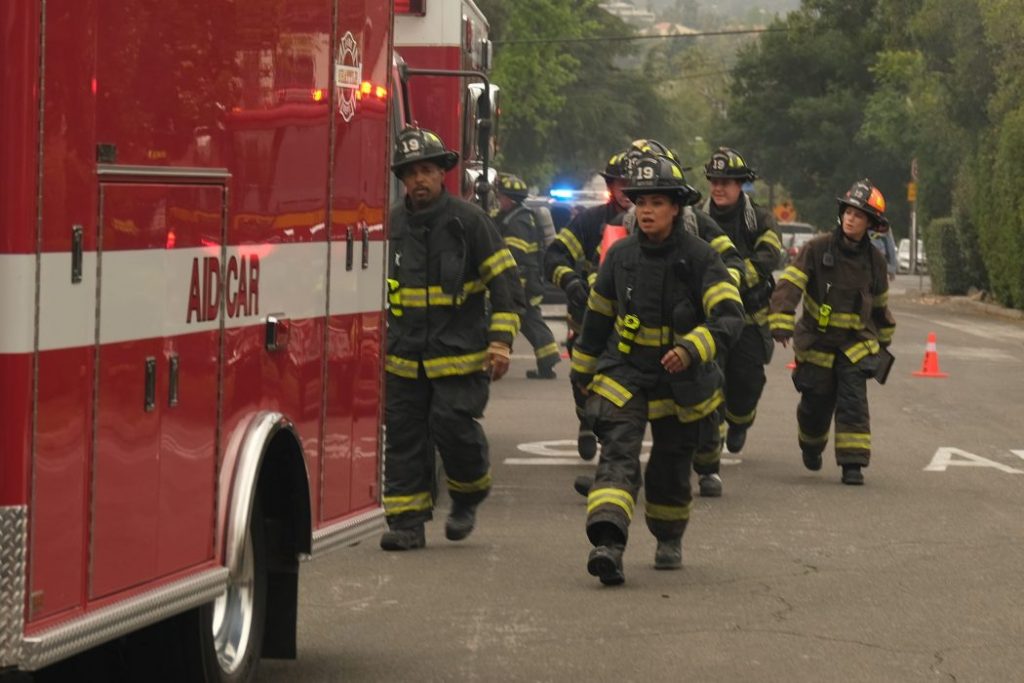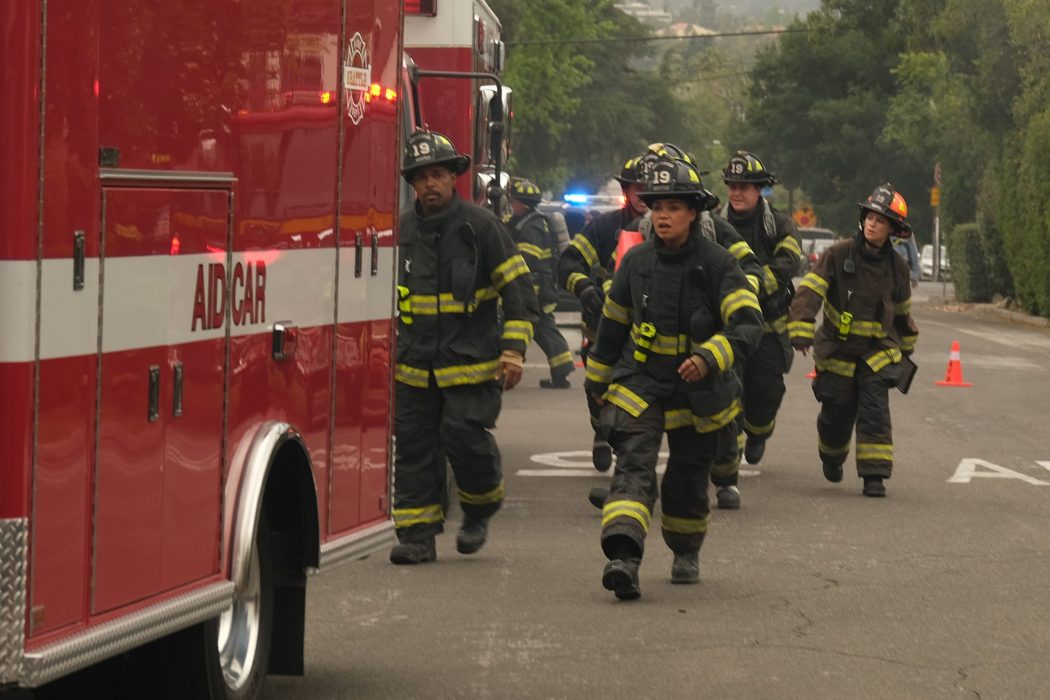 A Man Gets Stuck Between Two Vehicles
Elsewhere, Cara, Maya, and Andy responded to an emergency. A man was stuck between two cars in his driveway. Ben advised that the man needed medical help before they removed him, or he might bleed out. He convinced Beckett to wait for the medical team to come. However, Beckett was not keen on waiting, so Ben tried to stabilize the man using medical equipment. Ben also went after Beckett's back and asked Andy to call Carina.
Further, the man received the call from his wife. He tried to hide the accident from his wife. Soon after, carina showed up, and the man was removed safely. The wife showed up at the house when he was being taken to Grey Sloan. Jack ordered Victoria to take a desk job for breaking protocols to save the assault victim. She told Theo about kissing Jack. Theo could not handle it and decided to leave. Meanwhile, Carina and Maya revealed that they were going to have a baby during the firehouse party. Bailey and Pryu informed everyone that the man they rescued would survive in Station 19 Season 5 Episode 8.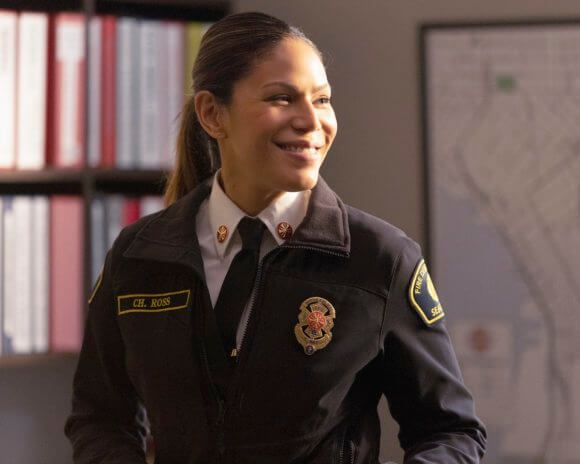 Station 19 Season 5 Episode 9: Airing Date
Station 19 is finally back from a never-ending mid-season break. ABC will broadcast Station 19 Season 5 Episode 9 on February 24, 2022. The network will continue airing a new episode weekly on Thursdays at 8:00 p.m. ET.
Where To Stream The Returning Episode Online?
If you miss ABC's broadcast, you can stream the latest episode on the network's website and the ABC app. Moreover, the current season is available to stream on DirecTV, Fubo TV, Vudu, Hulu+Live, Spectrum, iTunes, Xfinity, and YouTube TV. So, don't forget to watch the ninth episode and keep coming back for more thrilling episode previews only on TechRadar247.com.