HBO Max's superhero action drama series Peacemaker has been making heads turn ever since its inception. The show follows the titular anti-hero from Suicide Squad, played by John Cena. Ever since the first season ended fans have been eagerly waiting for Peacemaker Season 2. So, let's discuss what does showrunner James Gunn has to say about the second season.
What Did James Gunn Say About Peacemaker Season 2?
The first season of the Suicide Squad Spinoff series, created by James Gunn, has been immensely successful. In the midst of all the buzz around Peacemaker Season 2, James Gunn was recently featured in an interview where he talked about the possibility of the second and his plans for it. Gunn hinted that he might be working on many projects for DC, including a second Suicide Squad spin-off for HBO Max. As a result, Gunn will have plenty of opportunities in the future to include further appearances or Easter eggs that correspond to the DCEU timeline.
Gunn also discussed the emotional journey of the titular character in the series and the impact his father's death had on him. Peacemaker is still dealing with the effects of his father's death. Gunn credits the characters' connection in the comics as motivation. Adding that while he understood where the characters' personal journey would take them next, he was still developing the storyline.
James Gunn said, "I know where it goes emotionally, we're still figuring out the plot stuff, and also. Frankly, I'm working on another DC thing, and maybe another one, so we got a couple of things that we're balancing with the stories."
Peacemaker Season 2: Renewed!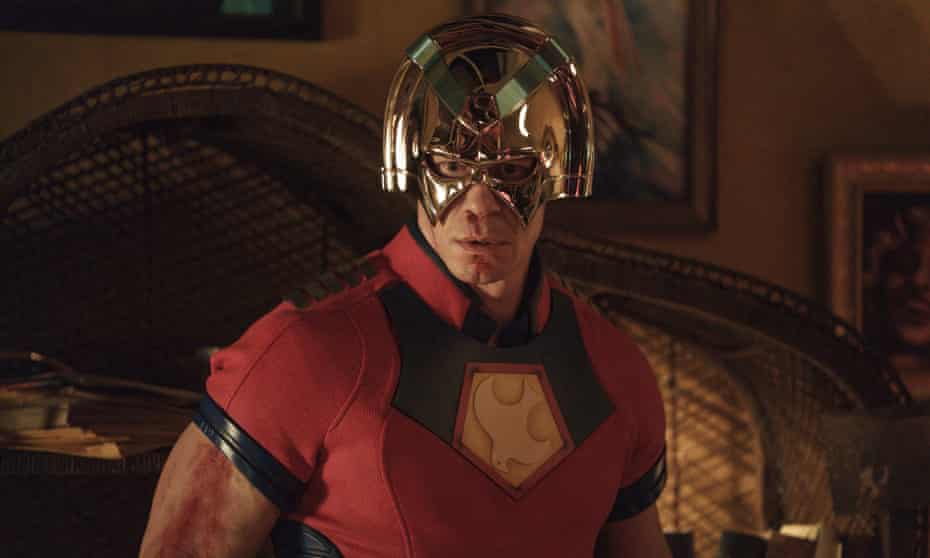 The first season of HBO Max's premiered on January 13, 2022, with the season finale releasing on February 17, 2022. Meanwhile, as far as Peacemaker Season 2 is concerned, the is very delightful for the fans. Peacemaker has been greenlit for a second season by the streaming service HBO Max. The showrunner James Gunn confirmed the renewal on February 17, 2022, via Tweet. 
In the post, he wrote, "That's right, #Peacemaker is coming back for Season Two. Thanks to Peter Safran, @JohnCena, our incredible cast & crew, our wildly supportive & lovely friends at @HBOMax, and mostly all of you for watching! @DCpeacemaker
"
Even though the show has been renewed, there are no updates about the release date as of now. Meanwhile, fans should also keep in mind that James Gunn is currently busy with the production of Guardian of Galaxy Vol. 3. Therefore, we might have to wait for more than a year before Peacemaker Season 2 premieres.
Peacemaker And Eagly!
The delightfully charming accomplice is one of James Gunn's numerous traits in his filming approach. Groot was present in the Guardians, King Shark was in the Suicide Squad, and Eagly was present in Peacemaker. Throughout the eight episodes of the show, Eagly, who played Chris' pet/companion, came through for his companion on multiple occasions.
The show's most wholesome aspect was Eagly and Peacemaker's connection. Chris was humanized by the exceptionally clever eagle, which revealed a kinder and more sympathetic side to his generally brutal nature. Eagly also added a lot of humor to the show. And he rapidly established himself as one of Peacemaker's most popular characters.
Smartest Character In Peacemaker Team!
Leota Adebayo, portrayed by Danielle Brooks, is unveiled as the team's newcomer, but it soon becomes clear that she isn't a newbie. She is, in fact, the daughter of Amanda Waller, the director of ARGUS. She took this employment with Peacemaker's squad to help support her family and placate her overbearing mother.
Adebayo is a highly capable operator, even without other agents like Harcourt and Murn's extensive training. Even Amanda Waller, her daughter's mother, couldn't dispute her daughter's ability as an agent. Now that Leota is excited about the potential of becoming a full-fledged ARGUS agent. Peacemaker Season 2 will offer plenty of opportunities for her character.
Also Read Is Willow Smith Gay? Her Sexuality, Boyfriend/Girlfriend!