Will Smith is among the most renowned and popular actors of our generation. Men In Black actor is considered to be among the beloved Hollywood icons worldwide. However, after the Oscars 2022, the actor has found himself in the headlines for all the wrong reasons. As the world is already aware, he lost his cool after Chris Rock made a comment about his wife Jada Pinkett Smith. Let's have a look at the relationship history of Will Smith and Jada Pinkett Smith. And why did Will slap Chris Rock?
Will Smith And Jada Pinkett Smith's Relationship Timeline!
Will and Jada are undoubtedly one of the most talked-about couples in Hollywood. With more than the two-decades-long history of their relationship, the couple has been in the headline numerous times for several reasons. As much as they both love each other, Will and Jada's relationship has gone through several ebbs and flows over the years.
Will and Jada Smith first met in 1994 on the set of The Fresh Prince of Bel-Air, when Jada auditioned for the role of Will's on-screen girlfriend. Even though Will was married to his ex-wife Sheree Zampino, the romance between the two began blossoming shortly after they started working on Bel-Air. Jada has on record expressed her regret for dating Will when he was in a marriage.
After about two years of dating, Will and Jada tied the knot on New Years' eve of 1997. The next year in 1998, their son Jaden was born. While in 2000, Jada gave birth to her daughter Willow Smith. But even though Will and Jada have stayed together for so many years, there has been no shortage of separation and divorce rumors. However, both of them have denied these claims many times.
Trouble In Paradise For Will And Jada Smith!
Will and Jada have been together for the most part amid several conflict and separation rumors. And while some skepticism, many believe that the couple is sailing smoothly. However, several shocking revelations about the couple came to light in 2020 after an episode of Red Table Talk.
In the episode, Will revealed that they indeed separated from each other in 2015. Will quoted, "Marriages have that though. We decided that we were going to separate for a period of time and you go figure out how to make yourself happy and I'll try to figure out how to make myself happy. I really felt like we could be over."
Furthermore, in August same year, singer August Alsina made shocking claims that he and Jada dated each other when she was married to Will. Jada also confirmed his claims saying" "Yes, it was a relationship. Absolutely. I was in a lot of pain. I was very broken. Now, in the process of that relationship, I definitely realized that you can't find happiness outside of yourself. I would definitely say we did everything that we could to get away from each other, only to realize that that wasn't possible."
Still Together!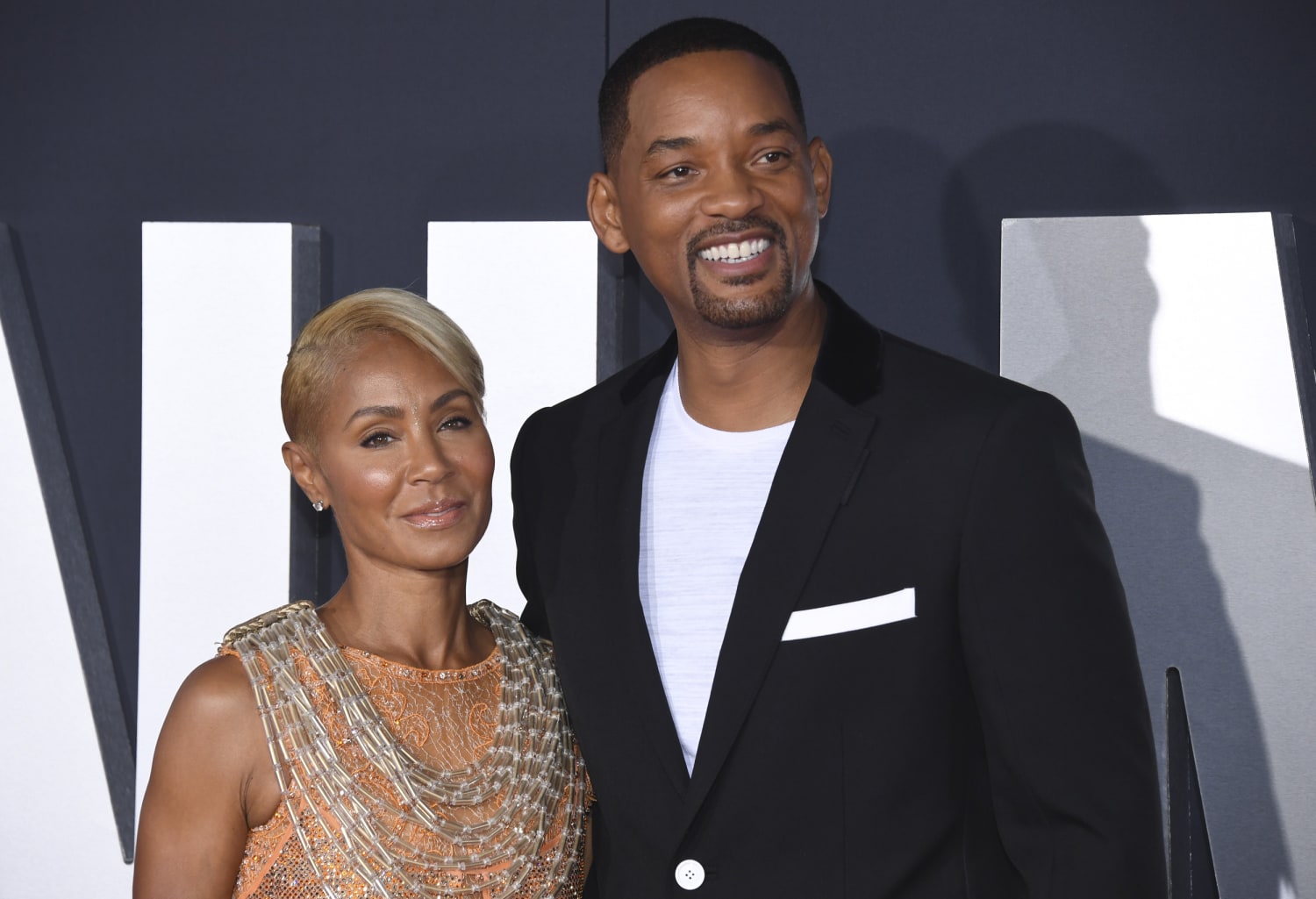 However, even with all this happening and Jada dating another man. T he duo kept saying that they were not separating from each other. Will stated that he had been through a divorce before. And he did not want to go through it again. Will also mentioned that he was devastated, worse than a divorce, as they broke up within our marriage. The couple had to reconstruct with new rules and something way entirely different. And in a joint statement at the end of 2020, the couple once again shot down the separation rumors saying, "We ride together. We die together. Bad marriage for life."
Will Smith Slapped Chris Rock At Oscars 2022!
An Oscar event in itself is enough to get headlines in all. But what happened at the 94th Academy Awards is absolutely crazy! The event was marked by controversy; when mostly calmed and composed, Will Smith lost his cool and slapped the comedian Chris Rock who was hosting the ceremony. The incident occurred when the Grown-Ups star took a dig at Will Smith's wife, Jada Pinkett Smith. 
Poking fun at Jada's baldness, Chris Rock jokingly said, "Jada, I love you. GI Jane 2, can't wait to see you." After this, Will Smith couldn't control himself as he rushed onto the stage and threw a slap in Chris's way. This was not it. After slapping the announcer, Will screamed from his seat, "Keep my wife's name out of your f*****g mouth!"
Rock's joke was a reference to the blockbuster 1997 film GI Jane, in which actress Demi Moore had a buzzcut and played the titular character. Chris made a joke about casting Jada Pinkett Smith in the title role, despite her baldness caused by a disease named Alopecia. She had previously stated that she suffers from the disease.
How Did Hollywood React?
The guests and audience who were watching the Oscar event live were absolutely stunned by the incident. Many people, including comedian Trevor Noah, initially thought it was a staged publicity stunt. But as it turns out, it wasn't. Hollywood has been divided while reacting to the incident. Some thought that Chris's joke was in bad taste given Jada's medical condition. 
The Official Twitter handle of Oscar also tweeted, "The Academy does not condone violence of any form. Tonight we are delighted to celebrate our 94th Academy Awards winners, who deserve this moment of recognition from their peers and movie lovers around the world."
Most people believed that Will's actions were a little too much, and he owes Chris an apology. On the other hand, Chris had proved to be the bigger man when he refused to file an official complaint against Will. Nonetheless, Will Smith apologized to the entire Academy and Chrish rock for his actions.