Aquaman 2 is surely among the biggest and most anticipated upcoming superhero films of the year. However, looks like 2022 will not be the year of Arthur Curry's return as the release of Aquaman 2 The Lost Kingdon has been pushed back. In the meantime, we came around to some speculations. There are rumors going around that Emila Clarke is replacing Amber Heard in Aquaman 2. But how much weight do these reports hold? Let's find out. 
Fans Demand Emilia Clarke To Replace Amber Heard in Aquaman 2
Ever since the legal turmoil between Johnny Depp and Amber Heard began, many fans have chosen sides. Apart from their personal lives, Johnny and Amber's divorce has had professional consequences for both of them as well. After things got ugly between the two, Warner Bros fired Johnny Depp from his role as Gellert Grindelwald from the Fantastic Beast franchise.
However, many fans questioned their decision to keep Amber Heard as Mera in Aquaman, when she was accused of domestic violence against Johnny Depp. Furthermore, Amber Heard's audio confession to a physical attack leaked online. And many fan campaigns and petitions started going around demanding Amber Heard get fired from Aquaman 2. And Game Of Thrones fans believed this as an opportunity to once again see a beloved couple of Jason Momoa and Emilia Clarke, and several fan arts surfaced showing Emilia Clarke as Mera.
However, we'd like to inform the fans that it is nothing more than wishful thinking at this point as the filming of the movie has been wrapped up. And Warner Bros have not made any decision to replace Amber Heard with Emilia Clarke or anyone else. But Johnny Depp's fans are not in the mood of sitting quietly. They are still protesting against Warner Bros's hypocrisy. It remains to be found out what's in the card for Amber Heard in the future of DCEU.
Release Date Delayed?
Fans are eagerly waiting for the return of Jason Momoa as the king of Atlantis in Aquaman 2. But unfortunately, there is some bad news for these fans as Warner Bros. has rescheduled the release dates of two of the most anticipated film in the DCEU, The Flash and Aquaman and the Lost Kingdom. Aquaman 2, which was previously scheduled to release in December 2022, has been pushed back till next year.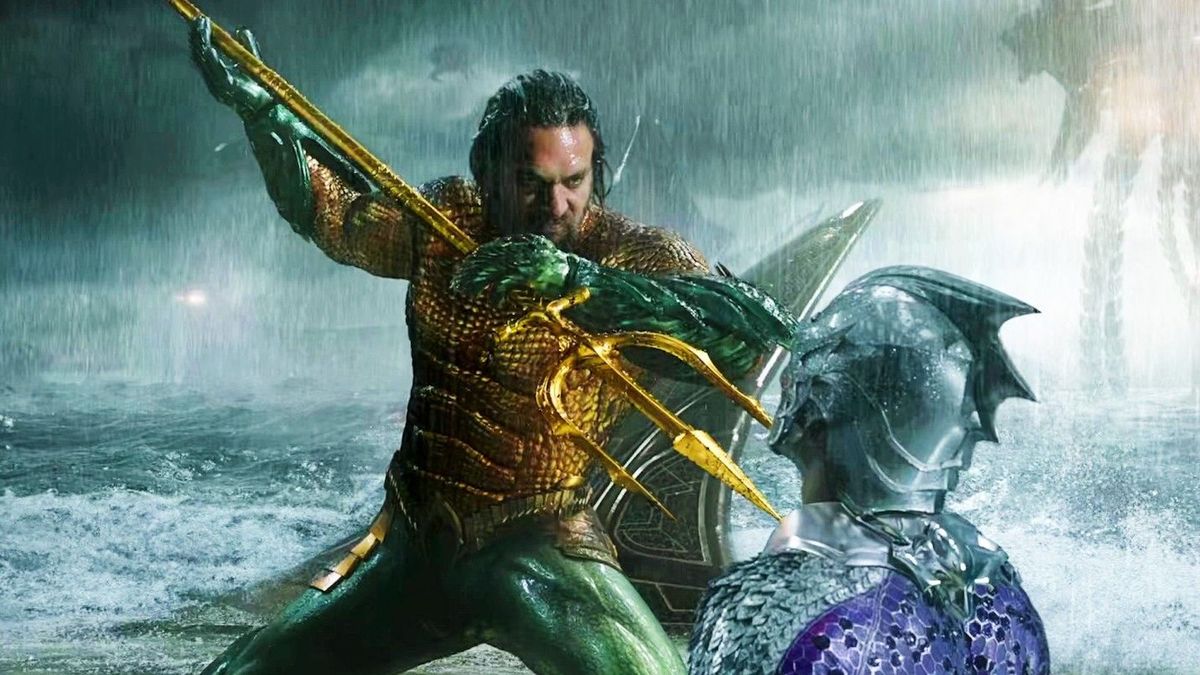 This comes as a huge blow for fans, who already endured Covid delays while waiting almost for years for the return of Arther Curry. The creators have mentioned that more time is required for the CGI and visual effects. Addressing the delay, director James Wann stated, "For a movie that is nearly all visual effects, I'm thankful for the extra time. Working with groundbreaking new technology, I'm blown away by some of the early tests coming in." He also added, "Honestly, I couldn't make the December release as much as I love the Christmas slot. I literally just finished shooting 2 months ago in January."
Despite the fact that few fans are happy with the delay. It still speaks well for Aquaman 2 as a whole. Warner Bros. has ensured that this film would be even more visually dazzling than the first by providing Wan additional time to work on the visual effects.
Aquaman 2 villain!
In the Aquaman sequel, Yahya Abdul-Mateen II has stated that he will reprise his role as Black Manta. This isn't surprising, given that his post-credits appearance in the first film set him up for a larger role in the sequel. He'll keep fighting for revenge for his father's death. Dr. Stephen Shin, played by Randall Park, seems to be set up for a bigger role in the future. He's the one who rescued Black Manta from the depths of the sea. He'd spent the entire film insulting newscasters with his conspiracy theories regarding Atlantis' existence. It'll be interesting to see how that plays out in the next film.
The theory Black Manta has Atlantean blood running through his veins has some merit. The argument is based on the fact that Black Manta used his grandfather's knife that his father handed down to him to hurt Aquaman, who can only be hurt by Atlantean steel. His grandpa is reported to have returned to the sea and lived a solitary existence. Thus, marrying an Atlantean would explain how he managed to maintain a family. It's possible that his ancestor came from an ocean-dwelling civilization that wasn't exactly Atlantean. But it's still a fascinating possibility to consider.
Also Read Peacemaker Season 2: James Gunn Spilling Beans On Future! Know What's Next For Peacemaker