NBC's The Fresh Prince Of Bel-Air, starring Will Smith, is among the most influential sitcoms of all time. Therefore, fans were very skeptical when Peacock announced the reboot of the classic show. However, with the premiere of the first season, any shred of doubt they had is now gone away. The reboot is simply brilliant. It has taken old fans on a beautiful trip in nostalgia while also attracting news viewers to the show. The first season of Bel-Air just ended yesterday. But it is time enough to make the fans curious about Bel-Air Season 2.
Bel-Air Renewed For Second Season?
The first season of the coming of age comedy series Bel-Air debuted on Peacock on February 13, 2022. While the season finale aired on March 31, 2022. And in regards to Bel-Air Season 2, we have nothing but good news for the fans of the show. The series was originally picked up for two seasons by Peacock. Therefore the second season is confirmed. Showrunners Morgan Cooper and Chris Collins confirmed this back in September 2020. They stated, "We have just officially closed the deal with Peacock with an unprecedented two-season-order from a pitch."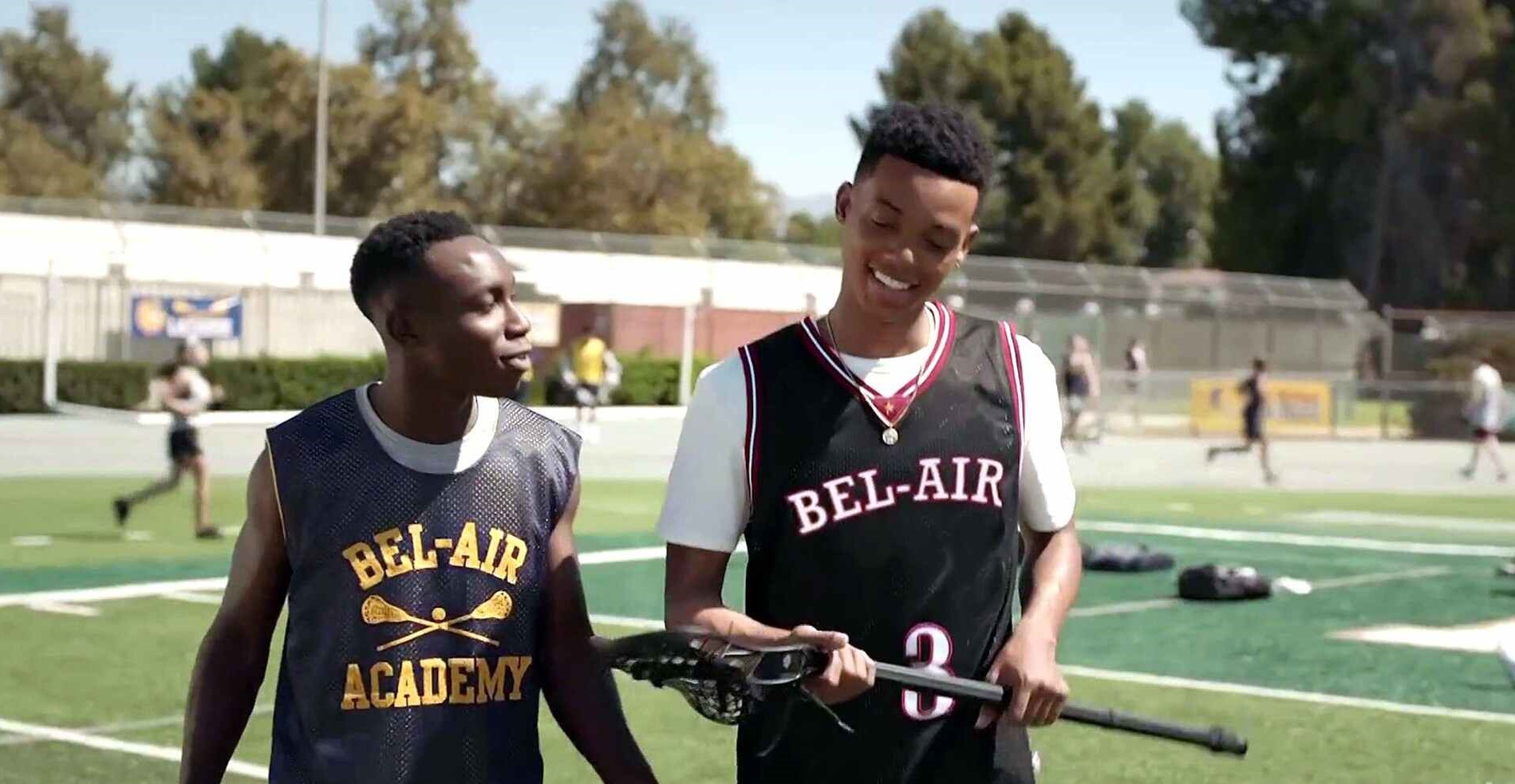 Meanwhile, the lead star of the original series Will Smith, while talking about the reboot said, "I've been in this business for thirty years and that does not happen. They ordered two full seasons of 'Bel-Air' based on the quality of the pitch and the work that you guys have done. So, I want to say congratulations. I am hyped."
What To Expect From Bel-Air Season 2?
At the end of the first season finale, we saw that Phil decided to take care of his family by choosing to stay at home. Meanwhile, with the return of Will's father, Lou, the equation in the Banks family is completely altered. However, his and Will's reunion did not go as planned. When Lou laid a hand on his son, Will left the house in a fury, as he was feeling abandoned and angry. On the other hand, Jazz found him and tried to convince him to go back. When Hilary mentions Ivy purchasing Kylo's shares in the Crib of Influence, Carlton and Lisa go in search of Will.
When the comedy series returns with Bel-Air Season 2, the story will likely be continued after the events of the first season. Viewers might see a dispute arising between Phil and crooked Judge Robertson in the season. This might be the event that turns him on the path of becoming a judge. Meanwhile, Hilary may come back to Crib Of Influence if Ivy buys Kylo out. Meanwhile, when Will returns to Banks' household, his relationship with Lisa will resume. On the other hand, the show may also focus on the complicated father-son relationship between Will and Lou in Bel-Air Season 2.
Bel-Air Season 2: Cast Details!
The cast of Bel-Air Peacock's Bel-Air features Jabari Banks in the role of Will Smith, Adrian Holmes as Philip Banks, and Cassandra Freeman playing Vivian Banks. Meanwhile, the series also stars Jimmy Akingbola as Geoffrey Thompson, Olly Sholotan as Carlton Banks. Coco Jones appears with Hilary Banks. Then there is Akira Akbar as Ashley Banks, and Simone Joy Jones can be seen as Lisa Wilkes.
Additionally, other cast members in the series include Jordan L. Jones as Jazz, April Parker Jones as Viola Smith, Jon Beavers playing Kylo. Also, Dorian Harewood as Judge Robertson, Karrueche Tran as Ivy. And Marlon Wayans appears as Lou Smith. In addition to the names mentioned above, the show also stars several other cast members. When Bel-Air Season 2 returns, the majority of the prominent cast members will likely be back in their roles.
How Will And Carlton's Relationship Changed In Bel-Air?
Will and Carlton's original dynamic was very much like that of brothers, to the point where they might be considered one of the best TV sibling rivalries. However, in this new iteration, their hatred for one another has reached unprecedented heights. It's evident right away that Carlton resents and despises Will, just as Will is jealous of and enraged by Carlton. Things get much worse when Will expresses interest in Carlton's ex-girlfriend. The stage has been set for a long-running rivalry between the two.
Also Read Will Smith And Jada Pinkett Smith's Relationship History! Know Their Marriage Status & Oscar 2022 Controversy