The mirthful British comedy-drama series Hard Cell released its first season on streaming giant Netflix a few days ago, on April 12. The series created by The Office fame Catherine Tate stars her in six different roles. Due to its quirky premise and gripping storytelling, Hard Cell became an instant hit. And now, fans are waiting for its return with Hard Cell Season 2. But will it ever happen? What are the chances? Lets find that out-
What To Expect From Hard Cell Season 2?
The first season of Hard Cell gave us a look at the variety of the prisoners at the HMP Woldsley women's prison and Laura Willis, the kooky Governor of the prison facility. Laura decided to schedule a musical play to keep the prisoners motivated, and she also invited TV actress Cheryl Fergison into the program. Because of various sanitation and Hygiene issues in prison, it was very difficult to conduct the event. Even though Laura tried everything in her hand, she didn't seem to get any success. On the other hand, Anastasia bullied the new prisoner Ange, who had just arrived.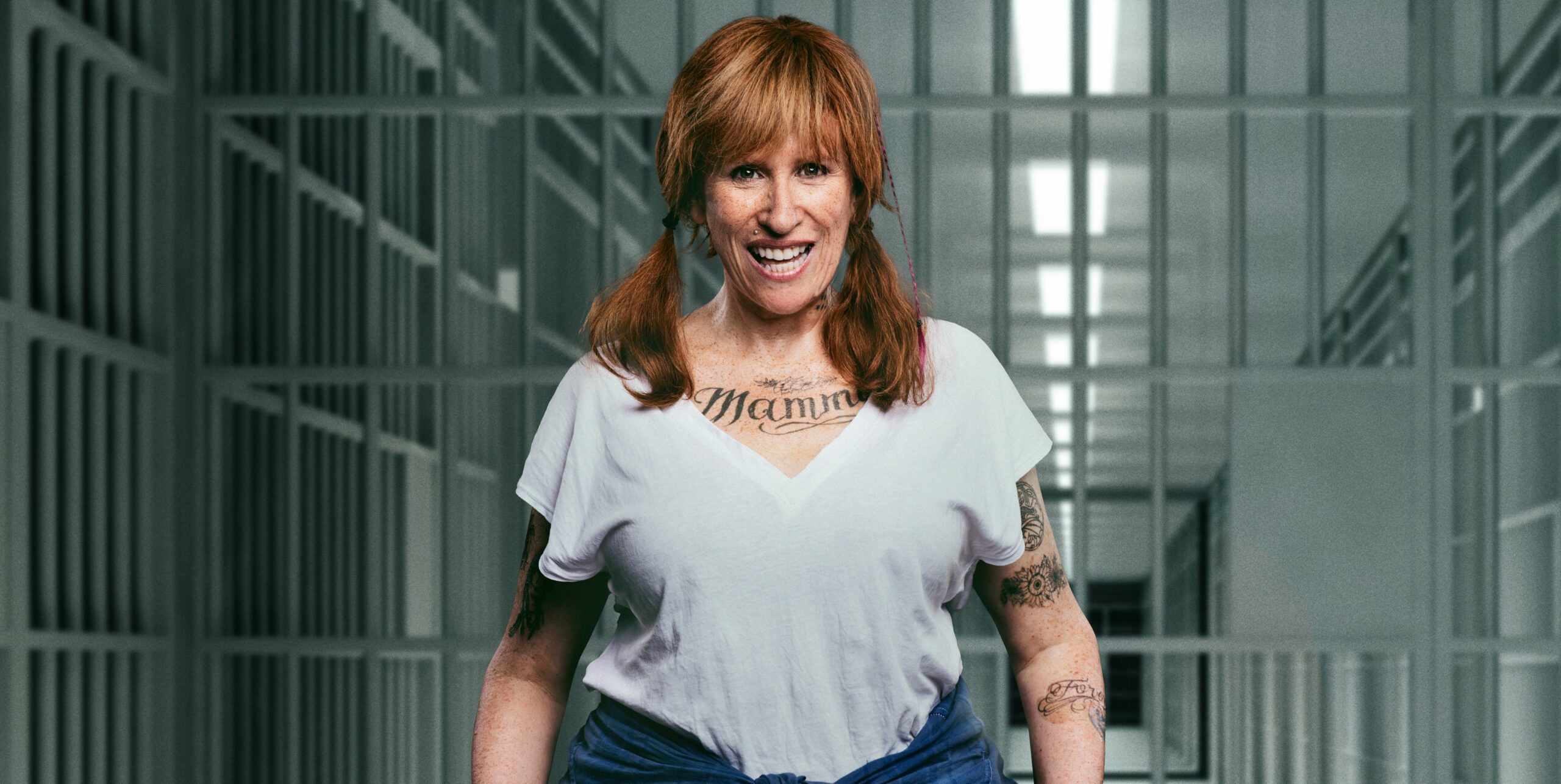 As time moved, Ange realized that she would have to take a stand for herself. Elsewhere, the inmates started writing their own plays and the preparations slowly fell into place. Meanwhile, attractions and rivalries started growing among the convicts. At the same time, Charlee, a pregnant prisoner, started developing a close friendship with Laura after realizing that she was a kind and helpful individual. Everything going so well turned into a travesty when Ros' mother took her money and bolted without her knowledge. Meanwhile, after entering the labor, Charlee delivered a baby boy with the help of Laura.
Upon the return of Hard Cell Season 2, the show will continue the narrative after the cliffhanger ending of season one. We will learn the aftermath of Anastasia's injury and whether or not she manages to survive. On the other hand, the second season will also feature Ros having to prove her innocence. Furthermore, the season will follow how Laura tackles such a substantial mishap and manages her new parental responsibilities. The future of Cal and Sal's relationship and a potential romance between Doug and Laura might also be in focus in the next season. More perplexing yet amusing problems may arrive on Laura's doorstep.
Hard Cell Season 2 Updates!
The first season of the mockumentary comedy series premiered o Netflix on April 12, 2022. On the other hand, as far as Hard Cell Season 2 is concerned, there has not been any official confirmation from Netflix yet about the show's possible returns. But there is no reason to be alarmed as it has been less than a week since the premiere of season one. And Netflix usually takes a few months to analyze how a show is performing before greenlighting it for further seasons. So, fans will have to keep a little amount of patience before anything is confirmed.
Cast Details!
The most prominent member of the cast of Netflix's Hard Cell is Catherine Tate. In the series, she plays Governor Laura Willis along with five other characters, Laura, Anne Marie, Ros, Viv, Ange, and Marco. The series also features Christian Brassington as Dean while Peter Singh plays Gary. Meanwhile, Cheryl Fergison appears as herself, and Jola Olajide appears as Charlee.
Other cast members include Niky Wardley and Lorna Brown as Anastasia and Cal, respectively. The show also stars Caroline Harding as Sal, Lisa Davina Phillip as Pat Pat, Donna Preston playing Fat Pat), and Suzie Chard as Cathy. There there is Stacey Guthrie as Jean, and Bruce Alexander plays Doug. When the series returns, we expect most of the cast members to be back in their roles.
Also Read When Is Cheer Season 3: Coming To Netflix? What Will Happen Next? Find Out Here