David Dobrik is one of the most renowned internet personalities, famous for his energetic vlogs featuring his friend group. David has done several unthinkable things just for the sake of his vlogs. Fans are sure to get entertained while watching his vlogs, and hence he has a large fan base. As of January 2023, David has over 18 Million subscribers on YouTube. However, sometimes David invited trouble with his pranks. He has been a part of several controversies and was accused of sexual assault by a former Vlog Squad member. David Dobrik likes to lay low when it comes to his dating life, especially after his breakup in 2017. Hence, a rumor began to make rounds that David was gay or bisexual. There are several video compilations on YouTube that hint at the same. So, is this rumor true? Is David Dobrik Gay? Keep reading to know David Dobrik's sexuality and his past relationships.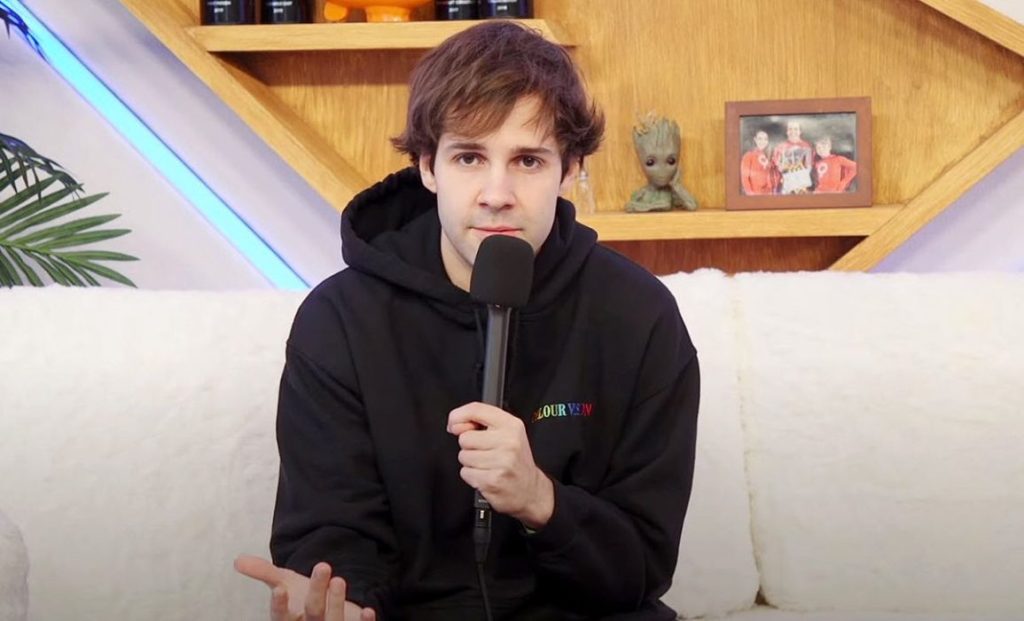 David Dobrik Career
David started his career back in 2013 as a content creator at the video-sharing platform Vine. He collaborated with several huge names on that platform and received early success. David became a part of a Youtube group named Second Class before starting his own YouTube channel in 2015. After a few years, David Dobrik's fan following skyrocketed when he started posting energetic videos, cute animals, pranks, and inside jokes videos. In the year 2018, David received a diamond play button from YouTube for crossing 10 Million subscribers on the platform.
The following year, David Dobrik received a combined 2.4 Billion views on his videos and became the fifth most-viewed creator on the platform in 2019. In the same month, one of David's videos got 180 Million views, and 17.5 Million likes on TikTok. This video was also named the Number 1 Top Viral video on TikTok.
David Dobrik is undoubtedly one of the most popular e-celebrities. But besides this, he also has some other work. He served as the voice actor in The Angry Birds Movie 2. The Youtuber also served as one of the judges on Nickelodeon TV's America's Most Musical Family. But who is David Dobrik girlfriend?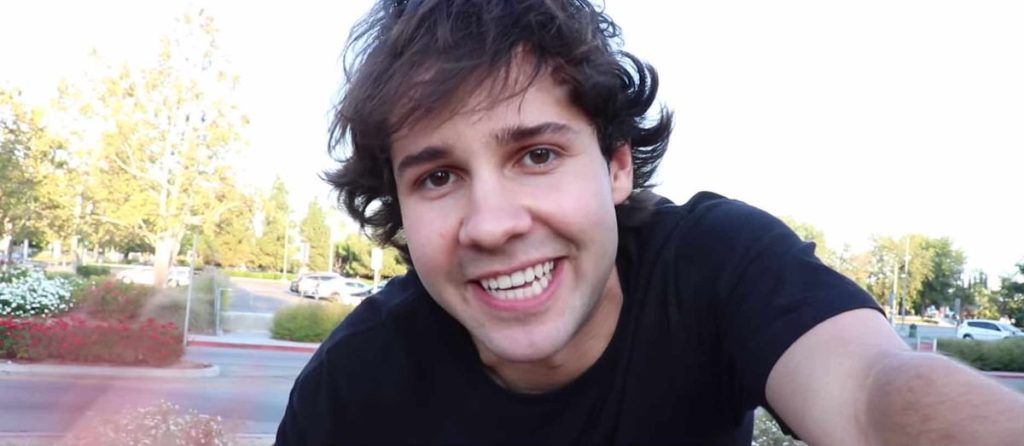 David Dobrik's Relationships
David Dobrik has only been in one major relationship. However, he was linked with several girls, but most of them turned out to be only rumors. Once, he even married the mother of his friend just because he said he would never find someone. Below you can see the list of David Dobrik's past relationships.
Liza Koshy
David Dobrik's first official relationship was with his fellow Vine star Liza Koshy. Both of them started with Vine and then became major YouTube stars. David and Liza started dating each other in 2015. They shared their first kiss on the rooftop. Liza had a pebble to commemorate this occasion. But David himself stole this pebble and then gifted her a ring with this very pebble on it. The couple separated in 2017, but David revealed the news in 2018 in a video. David revealed that Liza initiated this breakup, as she thought they'd become distant due to their hectic schedules. He also admitted that it wasn't healthy for them to be together.
Natalie Noel
In 2019, rumors began to make rounds that David Dorbik was dating his manager Natalie Noel. The same year they released a Christmas card together, and the rumors caught the spark that these high school classmates were dating each other. However, David quickly clarified that neither he nor anyone from his group is dating Natalie. He revealed that his relationship with Natalie is quite platonic, and she is a very good friend.
David Married Lorraine Nash
In 2019, David stunned everyone by legally marrying Lorraine Nash, the mother of his friend Jason Nash. The latter stated that David would never have an ex-wife because no one would be willing to spend the rest of her life with him. David tweeted that one of his friends said he would never find love, so he took a flight, went to his mom's house, and married her on the spot. However, David revealed she and Lorriane decided to split just one month after their marriage.
Is David Dobrik Gay?
Whether it is Reddit or Twitter, there are several threads that discuss David Dobrik's sexuality. People often ask, "Is David Dobrik Gay or bisexual?" So, the answer to this question is a simple no. David is not gay, bicurious, or bisexual. The Youtuber himself addressed the rumors about his sexuality and dismissed them all. He stated that he is a straight male. His dating history and his relationship with Liza Koshy are clear proof that David is not gay. He has no interest in men, and the YouTuber is happy being straight. However, it is unknown who he is dating at this moment. Most of the reports state that he is currently single.
What do you think of David Dobrik? Do you think he bullied his teammates? Let us know your thoughts in the comments. Keep coming back to TechRadar247 for the latest entertainment facts and news.