Outlander star Sam Heughan has recently revealed the exciting news that Outlander Season 6 has returned to begun production. Jamie and Claire Fraser will now pace to the next challenge in front of them in the sixth season. Netflix Australia has recently dropped the fifth season of Outlander. So fans could revisit it to find some clue linked to the sixth season. But many believed that the fifth season finale had foreshadowed the series story arc. Did it? Let's see!
Outlander follows Claire Randall, a World War II British Army nurse who was accidentally transported to 1743. Claire was enjoying her second honeymoon with her husband Frank in Scotland, and suddenly everything changed. However, to survive in 1743, she decided to marry Jamie Fraser, a Scots warrior having a complex past and backstory. But soon, they found a strong bond between them, and Claire stuck into two inharmonious lives with two different men.
Outlander Season 6: Production Started!
Recently, Sam Heughan broke the ice by confirming the production for the following season has begun. On February 9, 2021, Sam announced: "We're back!" He feels fortunate enough to start working. Sam even assured his fans that filming has started in a safe and protected environment. But they only need to tackle the snow while filming the scene.
Initially, filming for the sixth season was scheduled to start in December 2020. But, the global pandemic had delayed the production plans. Fortunately, it seems that finally, Outlander Season 6 has returned on its track. As you can see in the picture, both Sam and Caitriona Balfe ride in the horse buggy. Even Maril Davis took to Twitter to confirm this news through a short clip framing the backstage setup.
Outlander Season 6: Who Will Return?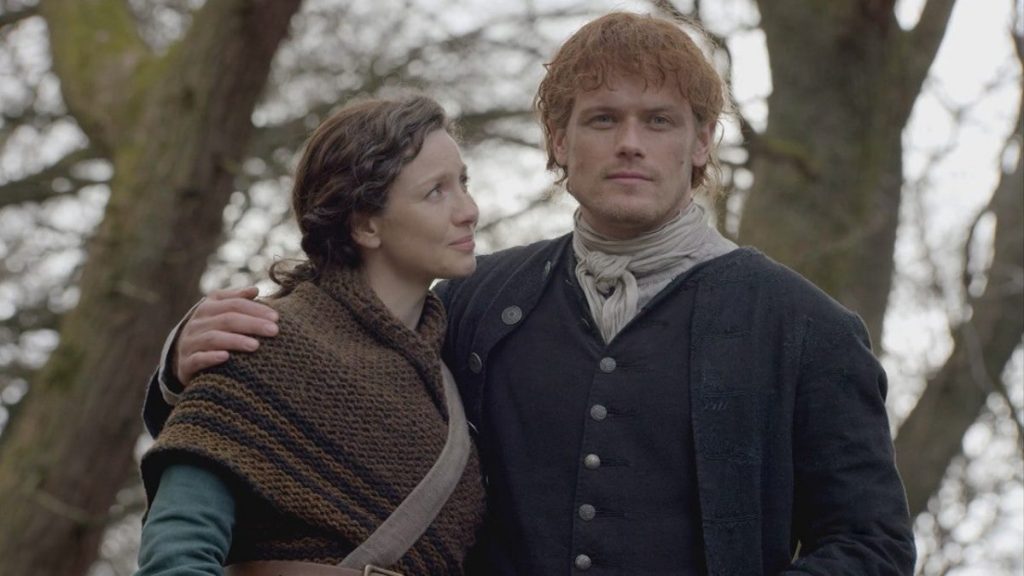 Well, there's no surprise in it that Caitriona Balfe would return as Claire Fraser and Sam Heughan as Jamie Fraser. Along with them, some more cast members would recur their role. These include Richard Rankin as Roger Mackenzie, Lauren Lyle as Marsali Fraser, and Sophie Skelton as Brianna Mackenzie. Further, John Bell, as Ian Murray, will return with César Domboy as Fergus Fraser. Apart from them, Maria Doyle as Aunt Jocasta, will return with David Berry as Lord John Grey.
Outlander Season 6: What Will Happen Next?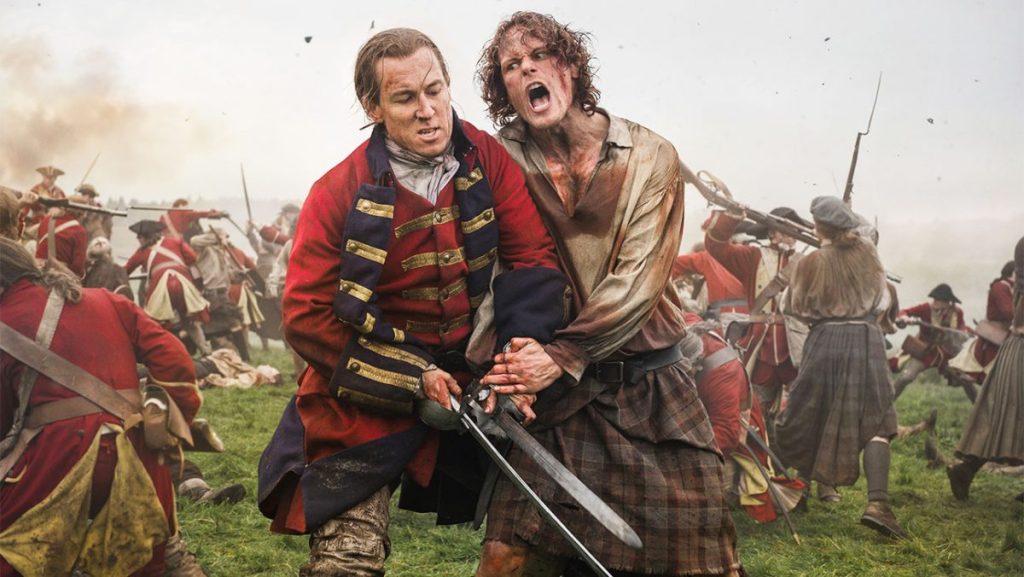 Typically the series focuses on one novel per season. But, the fifth season had merged Diana Gabaldon's fifth and sixth books, namely The Fiery Cross and A Breath of Snow And Ashes. But, the sixth season of Outlander would continue the events of the sixth book. Thus it would portray A Breath Of Snow And Ashes along with An Echo In The Bone. There Jamie would ask to unite with King and Crown colony. So to safe ground them from the upcoming battle.
Jamie aware of the future and hesitate to leave his family behind, as he knows that all those who are loyal to the King would either exile or die. For once, Jamie hopes that his time-traveling family might be wrong about the future. But, indeed, the couple would face the Revolutionary War. Naturally, Outlander Season 6 would pick up from the tragic and intense finale. There the entire family tries to handle Claire's condition. Further, Balfe has previously teased that the upcoming season would focus on "how the family as a whole heals together."
The EP Teased Nothing Is Normal Between Jamie And Claire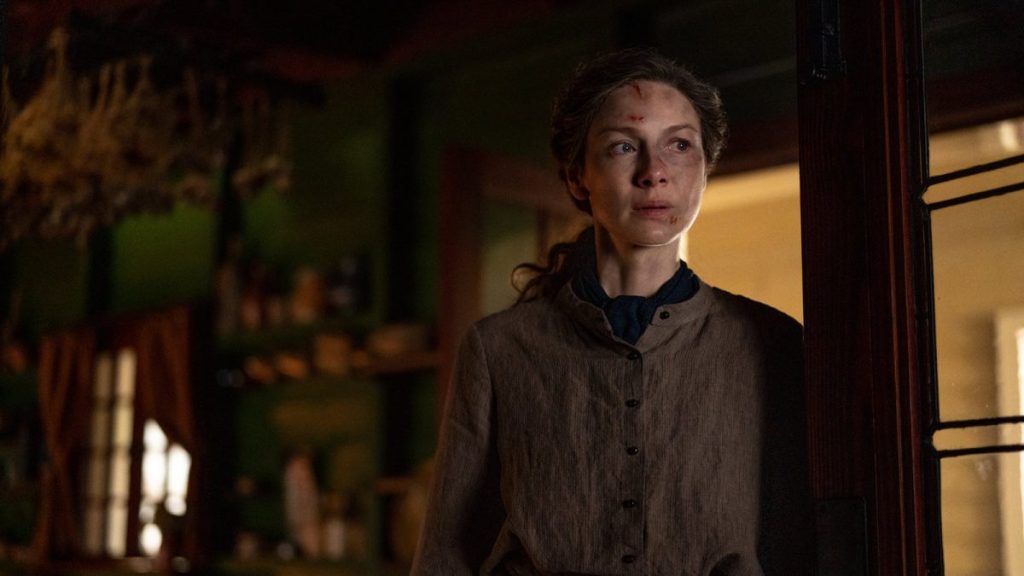 Speaking on the sixth season, the executive producer Matthew B. Roberts said that there would be a revolution between Jamie and Claire. He added that it would quite shake their strong roots. Further, the world would be similar to 1775, at the same time where Jamie and Claire both are heading.
Pandemic Wouldn't Affect Steamy Scenes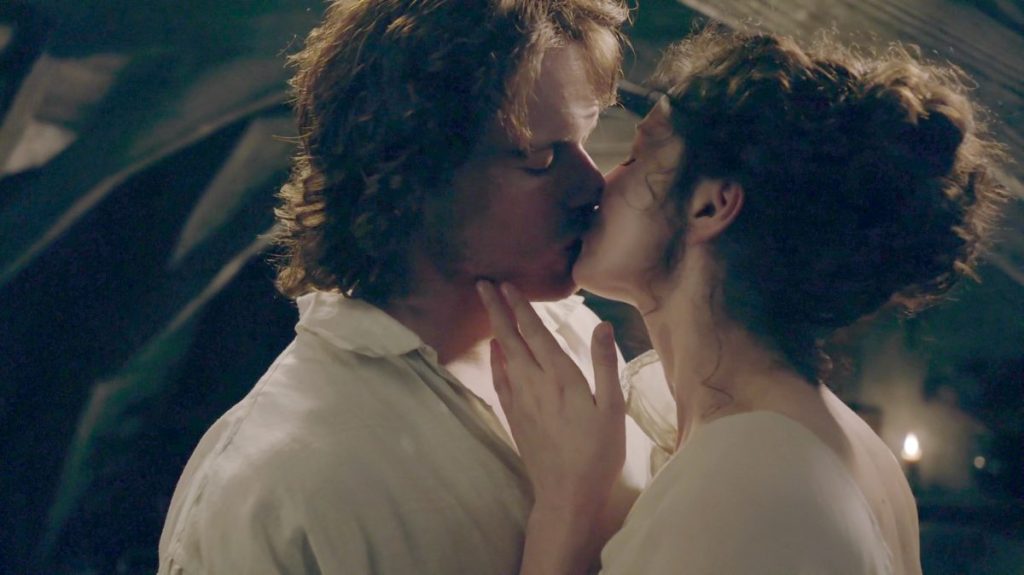 The global pandemic has implied strict protocols on filming. But, Roberts confirmed that the COVID wouldn't affect their famously steamy scenes. Roberts mocked that he doesn't know "how to write COVID-friendly scenes," especially in Outlander. Thus the sixth season would show plenty of intimate scenes.
Outlander Season 6: When It Will Release?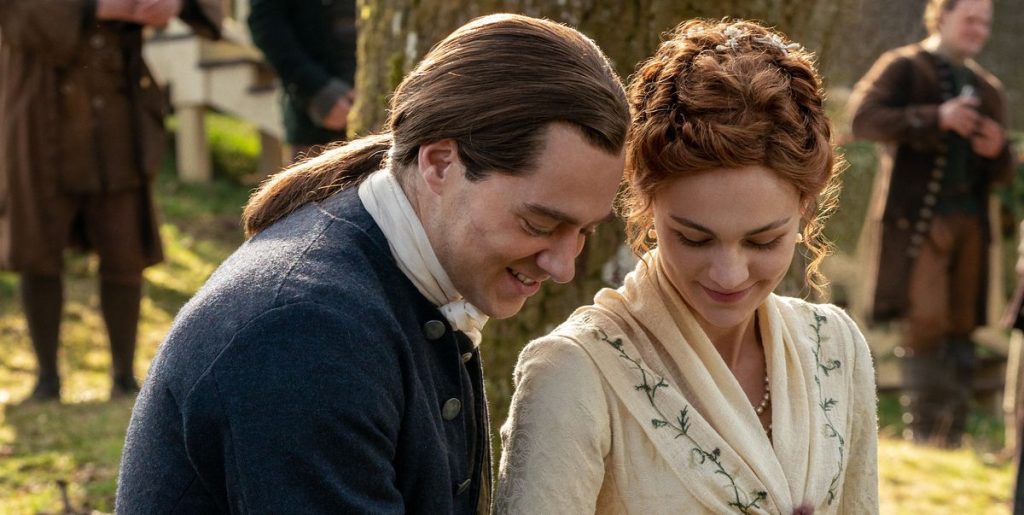 As we know, the filming for Outlander Season 6 has begun in early February 2021. Thus it would take six to seven months to wrap up the filming. So, we can assume that Outlander Season 6 would air in December 2021.