While fans are patiently waiting for Selling Sunset Season 4, the stars are teasing some of the tricky challenges they faced while filming during the pandemic. Well, filming for the fourth season is yet to conclude. However, Chrishell Stause teased that season 4 would return sooner this year. Selling Sunset follows the lives of the staff working for Oppehnehim Group. So now that they are returning with season 4, let's see whether or not Davina Potratz returns for the next run.
Selling Sunset Season 4: Production Is Yet To Wrap!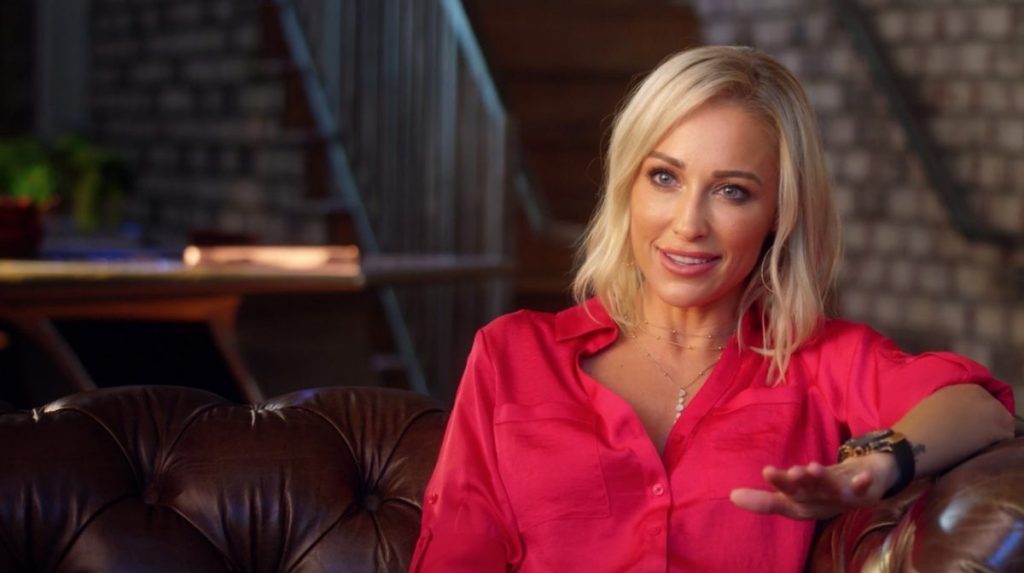 The filming for Selling Sunset Season 4 resumed in May 2021 after the long hiatus due to the pandemic in September 2020. Soon on May 7, Chrishell shared the photo of her with her fellow mates. "I love doing things with people I love," she captioned. However, recently, Mary Fitzgerald spoke about the tricky restrictions they faced while filming. She said that while filming some scenes in restaurants, they were expected to walk without wearing masks, and they can't put them off for long.
They had only three seconds to walk elegantly to the table. So they can't rush, and if they can't make it on time, the production team could start saying "mask on, mask on," so they have to put it on and try again until it gets in one shot. Mary added that everyone has to wear masks during the filming. Not just that, the production team frequently tested them regardless if they've vaccinated. So it also restricted the production a bit.
Selling Sunset Season 4: Who Will Return?
While Davina Potratz left the Oppenheim Group at the end of the third season, fans started wondering whether or not she would return. However, Brett Oppenheim shared Davina pictures on his Instagram stories teasing that she would return. But her departure opened the door to some new members in the show.
Recently, Mary confirmed that she has a great bond with Emma Hernan and Vanessa Villela. Besides them, Mary, Chrishell Stause, Christine Quinn, Maya Vander, Heather Rae Young, Amanza Smith, and Romain Bonnet will return. Even the Oppenheim brothers will also return.
Romain Said He Is Over Davina
Well, Romain and Davina had an eerie past. As when Romain proposed to Mary with a moissanite ring, Davina quickly pointed out that it isn't a real diamond ring. Although Mary liked it, Davina kept asking Romain why he didn't give her a diamond ring. It ultimately led to Davina being excluded from Romain and Mary's wedding. However, during a Q&A session via Instagram stories, a fan asked Romain whether they could see more drama between the pair.
Romain quickly responded that he doesn't think it could happen now as Davina has long gone from his life, and he didn't want to deal with her anymore. Though he wished good for her, staying away from Davina is the best thing he could do, said Romain. Well, Davina has already left the group, so there would be a little interaction between the two. Thus it won't be the case now.
Selling Sunset Season 4: When To Expect?
Although Netflix hasn't revealed when Selling Sunset Season 4 could return, Chrishell lately teased that they might return this fall. Well, many people have been waiting for the next run. However, Davina teased in July 2021 that the filming is yet to wrap. Even they aren't close to completion, so filming might take few more months to complete. Hence probably Selling Sunset Season 4 would return by the end of 2021 or early 2022. Till then, stay tuned with us for more updates.