It's been a while since fans last saw the 'Tall handsome man in a Dusty black coat' on our screens. Finally, BBC's epic crime saga set in post world war 1 England is gearing up for its last season in the form of Peaky Blinders Season 6. Meanwhile, the showrunners have teased the fans with a small promo clip for the upcoming season of Peaky Blinders.
Peaky Blinders first premiered on BBC one back in 2013, and since then, it has become one of the largest phenomena in contemporary pop culture and Television. Created by acclaimed filmmaker Steven Knight, Peaky Blinders revolves around an Irish gypsy family in Birmingham, which goes to become a crime syndicate. Head of the Shelby family is a world war one veteran Thomas Shelby. Tommy faces various enemies while growing the family empire. 
Peaky Blinders has been a massive hit worldwide for its 5 season run. Fans and critics both were blown away by Steven Knight's masterful storytelling. Not just that, it brilliantly combines the elements of realism with a captivating narrative. Even the show's characters are multilayered. Peaky Blinders places its characters in the grey areas encircling them with moral dilemmas. And after witnessing the gutwrenching cliffhanger of the fifth season the hype for Peaky Blinders Season 6 can not be higher.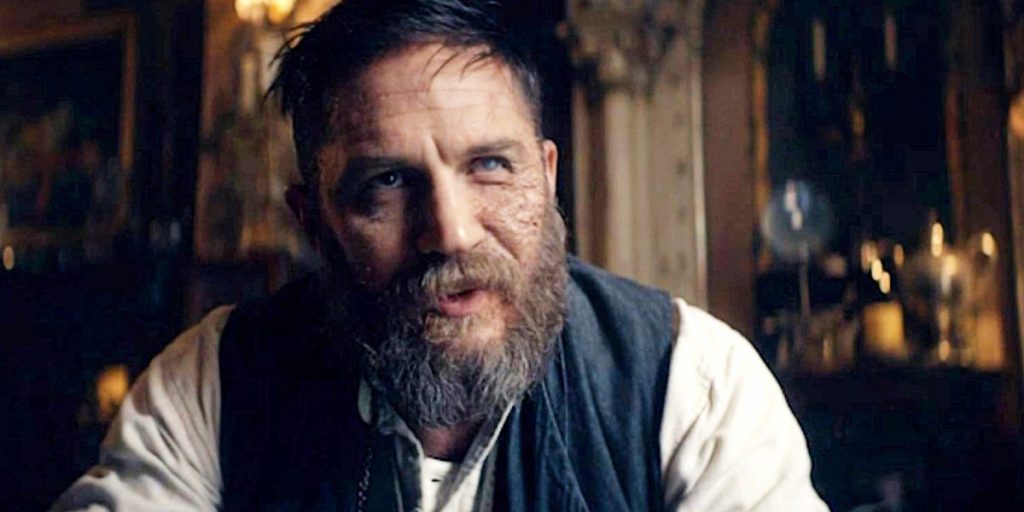 Showrunner Teases Alfie Solomons' Return
The fans' long and desperate wait for Peaky Blinders Season 6 continues. However, the showrunners of Peaky Blinders have recently teased the fans with a small promo clip of the upcoming season. The dark clip was less than 10 seconds, in which we saw Thomas Shelby talking to his on-again-off-again ally Alfie Solomons played by Tom Hardy. We hear Tommy saying, "I think I may have written your final act".
Alfie Solomans was seemingly killed at the end of season 4 when Tommy shot him in the face after his betrayal. However, the fifth dropped several hints that might be alive. Eventually, the teaser has revealed that Alfie had somehow made it out alive at the end of season five.
Although, we wouldn't say he is still as good-looking as he used to be. Getting shot at the hands of Thomas has left Alfie with a disfigured face and non-functional left eye. But with Peaky Blinder approaching the end of the road, we can't wait to find out what Solomon's "Final act" will be. 
Will Michael Turn Against Tommy in Peaky Blinders Season 6?
Polly Grey's son Micheal has to turn out to be an asset for the Shelby family ever since his introduction in the second season. But the events of the fifth season have led to some drift between Micheal and Thomas Shelby. Micheal lost the Shelby company's money in the stock market and has constantly been getting in conflicts with Tommy and his family.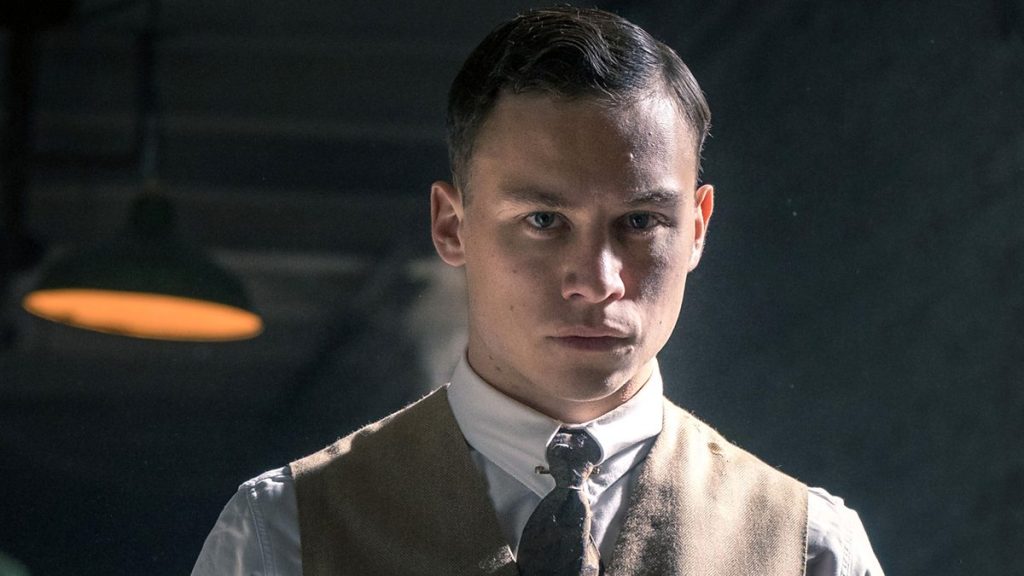 Thomas Shelby once said, "When I sleep I dream. And in my dream, someone wants my crown". This indicates that Tommy is losing trust in those around him, including his family. Polly told him that the black cat in his dreams signifies the betrayal of someone close to him. Ever since, many fans have wondered who that traitor will be, Micheal or his wife, Gina. But he previously even proposed that young family members should get critical positions in the company, which Tommy dismissed.  
Peaky Blinders Season 6: Releasing Soon
In an Instagram post, show director Anthony Byrne also hinted at Peaky Blinders Season 6 premiere date. In a post captioned, "We're coming for you sooner than you think. By order of….", Byrne revealed that the show is coming back in early 2022. Though "early 2022" is ambiguous, we expect the show to premiere in February 2022. Till then, stay tuned with us for more updates.