Techradar247 has some good news for the fans of HBO's Euphoria. Their long wait is finally about to end, as Euphoria Season 2 is all set to release on HBO in no time. The first season of the series premiered on the network in 2019 and was acclaimed worldwide. And now, fans are gearing up to face the reality of the world in the second season.
HBO's Euphoria is a teen drama series based on an Israeli TV show of the same name. The series created by Sam Levinson revolves around a group of young high school teenagers. The show progresses as they navigate through life while dealing with issues like friendship, sex, substance abuse, violence, etc.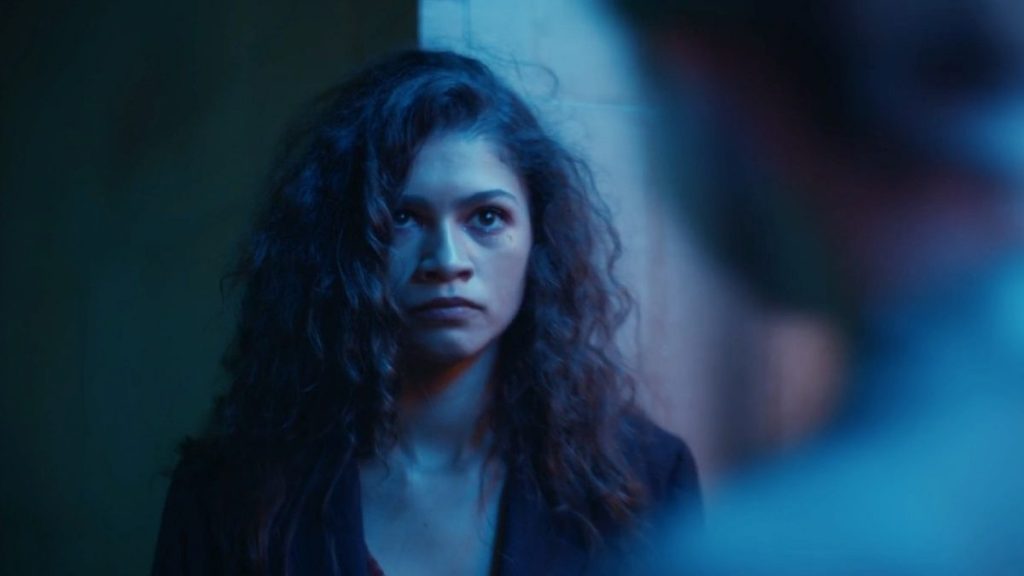 With a realistic storyline and multilayered characters, the show has become one of the most successful HBO releases in recent times. Euphoria is a bold and somewhat accurate description of teenage issues which have not been explored much in television. The series has been lauded by critics worldwide for the brilliant handling of sensitive topics. Euphoria is inspired by some of Levinson's own experiences as a youngster. 
The storytelling and cinematography of the series are no less than top-notch. Because of excellent performances from actors like Zendaya, Euphoria has won several awards. These awards Include People's choice awards and Primetime Emmys. And now, fans have very high hopes for the upcoming Euphoria Season 2.
When Is Euphoria Season 2 Releasing?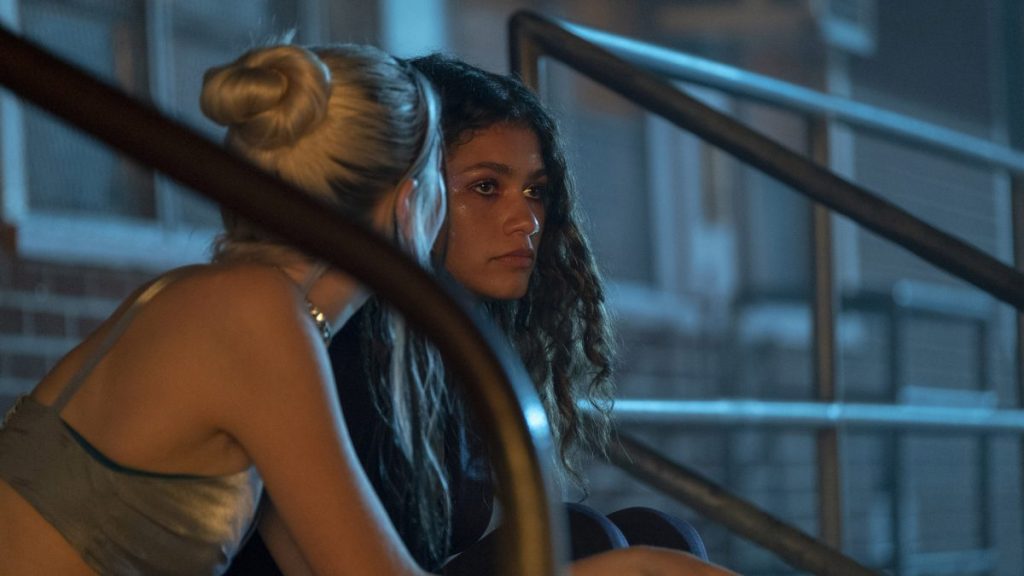 The first season of Euphoria, released on HBO in 2019, was a massive success. So the renewal for the second season of the show was pretty undoubtful. And HBO did precisely that only. In July 2019, the network announced that the series will return for a Euphoria Season 2. However, the filming for the second season, which was set to begin in early 2020, was delayed (by Covid19). However, HBO catered to the fans' demands in two special episodes. These episodes released on December 6, 2020, and January 24, 2021.
Finally, the production for Euphoria Season 2 began in April 2021. As of now, the production of the show has been wrapped. And the second season will premiere on HBO on January 9, 2022. 
Zendaya Shared a Teaser!
EUPHORIA SEASON 2. JANUARY 9. pic.twitter.com/NvZqvrBGpc

— Zendaya (@Zendaya) November 23, 2021
On November 24, Zendaya shared a teaser for Euphoria Season 2 on her Twitter handle. It features Frank Sinatra's hit, "Call Me Irresponsible,". In the clip, fans can see Rue dancing around her house, who seems to be under the influence of drugs. The teaser then becomes incredibly theatrical, showing her maybe becoming involved with the wrong crowd. And it appears to be putting her up to some deadly criminal action.
What To Expect From Euphoria Season 2?
Rue and Jules have decided to leave town together by the end of season one, but the former changes her mind at the last minute. That doesn't stop Jules from getting on the train and leaving regardless. Rue relapses after resuming her drug use. The special episode titled 'Trouble Don't Last Always' focuses on Rue's addiction and her feelings of abandonment by Jules. In a talk with Ali, Rue mulls over her choices. Meanwhile, Christmas Eve is revisited from Jules' perspective in the episode 'Fuck Anyone Who Isn't a Sea Blob.' 
Next, she begins counseling and discovers that Rue's addiction and the sentiments are strikingly similar to her own mother's relationship. Further, in the episode's final seconds, she apologizes to Rue but receives a terrible reaction.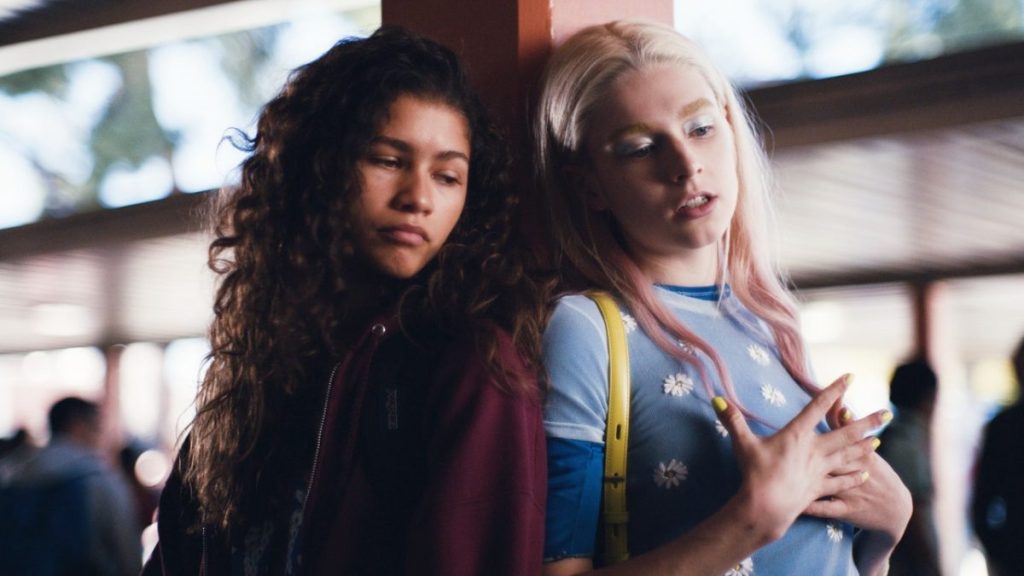 Now, Euphoria Season 2 would focus on Rue's addiction and its consequences for others around her. It is still unclear how Rue and Jules' situation will play out. Also, Gia, Rue's younger sister, might emerge from the shadows to play a more significant role in the following season.
Their appearance might bring some unresolved business between Nate and Jules. On the other hand, Nate has a lot of issues to work through with his father, Cal, who appears to be the source of his strange behavior. Fans will also find that Maddy is aware of the Cal and Jules video. Cal and Nate would face difficulty due to this, as they have been trying to keep the subject hidden to protect their reputations.
Also Read Euphoria Season 2: Focus On Darker Issues This Time! Will Rue & Jules Reunite? Know Release Date