It looks like Max will do all he can to remove Veronica from the hospital in New Amsterdam Season 4 Episode 15. He is tired of seeing his friends in pain. Moreover, the hospital and the patients have suffered from Veronica's way of handling things. Hence, he will threaten Veronica to resign, or he will take her down.
Unfortunately, the fifteenth episode will not be returning this week due to Bejing Winter Olympics. Thus, viewers will encounter a ferocious faceoff when the series returns after the break. So, keep reading ahead to know all you need to know about episode 15.
New Amsterdam Season 4 Episode 15 Preview: What Will Happen?
The fight between Max and Veronica Fuentes will move onto the next level in New Amsterdam Season 4 Episode 15. Max has decided to stay back to bring the hospital back to its old ways and remove flush Vernica out of the hospital. He will openly threaten Veronica to resign, or he will rip her from the hospital.
The fight will be on when the series returns after a 20-day hiatus. It is certain that Veronica won't back down without putting up a fight. Thus, the hospital might have to face some severe consequences while Veronica and Max give their all to destroy one another in the returning episode.
A Quick Recap!
Max, Laurie, Iggy, Helen, and the others attended Dr. Vijay's funeral ceremony in the previous episode. After the funeral, Max and Chaplain Alpert went ahead to distribute food and water to the homeless, honoring Dr. Vijay's legacy. Unfortunately, the Chaplain fell unconscious, and Max had to rush him to the hospital. However, Max was shocked to see a lone line of patients in the waiting room. Hence, Max brought the Chaplain into the hospital dressed up as medical staff. Laurie told him that Veronica had put forward the waiting room ploy. And, Laurie was shocked when Dr. Vijay's son Rohan was brought into the ED in a severe condition.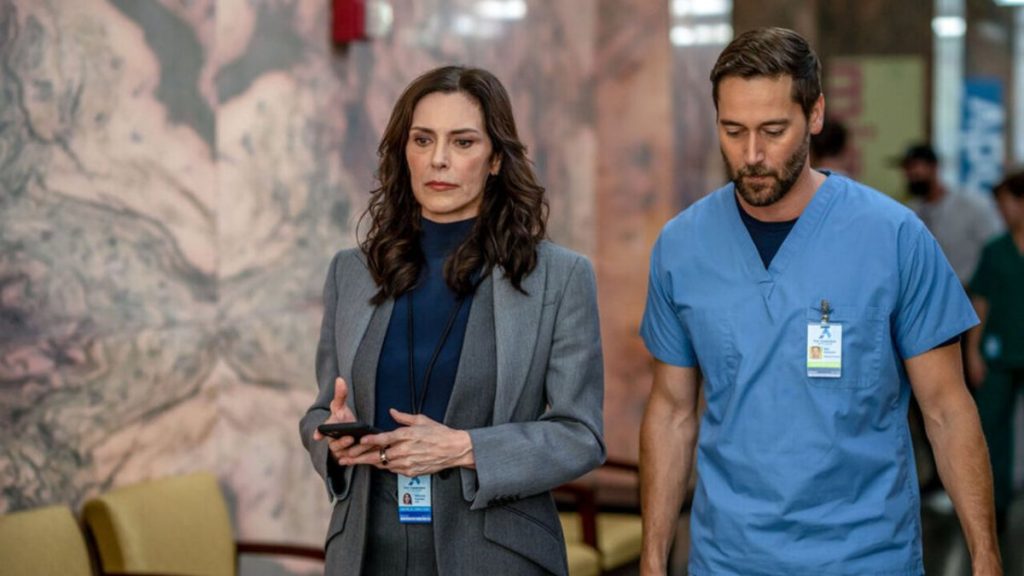 Further, in New Amsterdam Season 4 Episode 14, Floyd refused to perform surgery on the Chaplain as Veronica disallowed it. And Iggy met an eight yeard old who wanted to convince his parents for emancipation. He was surprised that such a young boy wanted to leave his parents and stay alone.
Elsewhere, Lauren told Helen that Rohan overdosed on drugs as he broke down in tears. Helen and Max found out that Dr. Wilder resisted Veronica's instructions and performed life-saving surgeries in the morgue room. Hence, Max decided to perform surgery on the Chaplain in the morgue room to save his life.
Veronica Gets Wind Of The Resistance
Unfortunately, Veronica came to know about the whole scandal and came rushing to the morgue. So, Max had to get Chaplain the required surgery at the Baptist Hospital. Veronica called a meeting and demoted Iggy from the head of the department's position. Wilder handed over her resignation as she did not want to work under veronica.
However, Veronica refused to accept the resignation and threatened to report Wilder if she tried to leave. Lauren was fired, and it turned out Floyd was the one who told Veronica about the resistance and not Dr. Mia. Max and Helen were extremely disappointed by seeing their friends and the hospital in a tough condition. Helen then encouraged Max to stay and fight to make things better in New Amsterdam Season 4 Episode 14.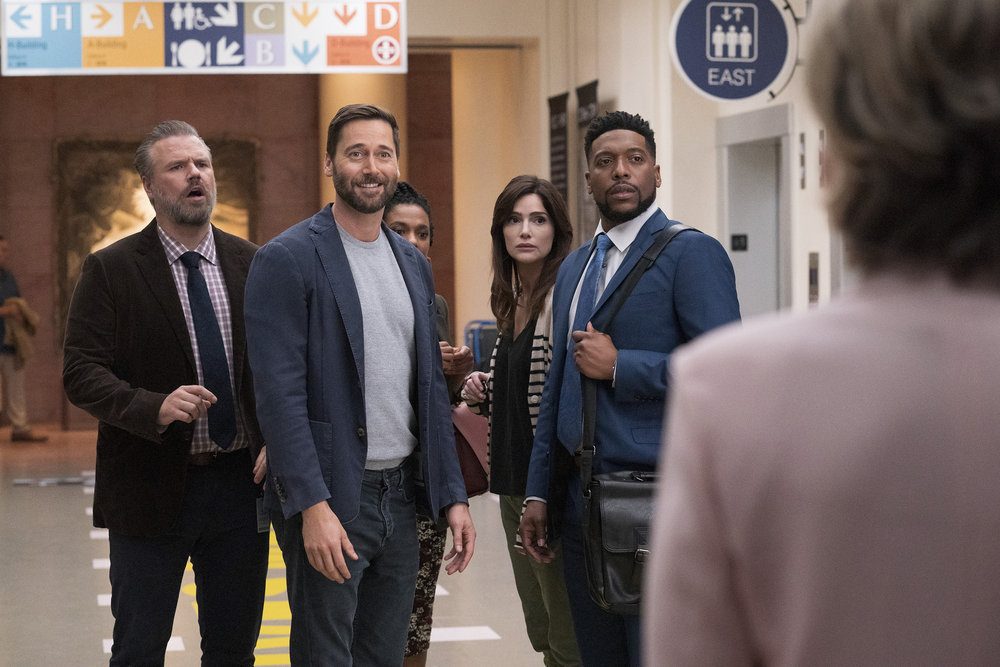 New Amsterdam Season 4 Episode 15: Release Date
Unfortunately, the fifteenth episode will not be broadcasted this week. The show has undergone a small break due to the Winter Olympics, which will conclude on February 20. Now, NBC will air New Amsterdam Season 4 Episode 15 on February 22, 2022. Also, the network will continue broadcasting a new episode weekly at 10:00 p.m. ET on Tuesdays. And each episode of the fourth season will have about 45 minutes of estimated runtime.
Where To Stream the Returning Episode Online?
If you miss NBC's broadcast, you can stream the upcoming episode on the network's official website and the NBC app. Furthermore, the current season is available to stream on live TV platforms like DirecTV, Fubo TV, Hulu+Live, YouTube TV, Peacock TV, and Sling TV. So, stay patient and don't miss out on the fifteenth episode when the show returns.