Gilead might be a sad and depressing place. However, fans love to see more and more of it in The Handmaid's Tale. The last we saw of The Handmaid's Tale was its fourth season in June 2021. In the fourth season, June had her revenge on Waterford. He was killed and hung to a wall by the Handmaids. After that, fans have been curious and excited about what's waiting for June and other characters in The Handmaid's Tale Season 5.
When Is The Handmaid's Tale Season 5 Coming?
Hulu premiered the fourth season of The Handmaid's Tale on April 27, 2021. The season concluded with the finale airing on June 16, 2021. Now talking about The Handmaid's Tale Season 5, as most fans already know, the series has been renewed by Hulu in December 2020. Show creator Bruce Miller confirmed in June 2021 that the writing for the fifth season was underway.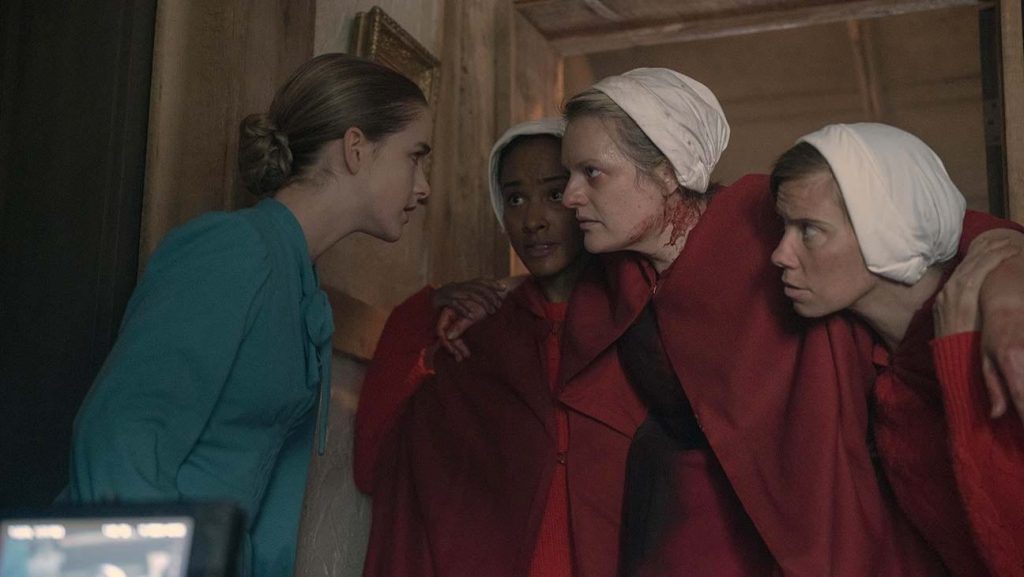 In November 2021, actress Samira Wiley during an interview remarked that they would soon start fiming for the next season. However, finishing up the production of The Handmaid's Tale Season 5 in these tricky times of Covid19 would be a challenge for the crew. But if everything goes as planned, then we may be eyeing a mid-2022 release for The Handmaid's Tale Season 5. 
Whom Will June Choose?
After the fourth season, one of the most burning questions is who June will choose, Luke or Nick. Although it seems like June might have made her choice in the finale. But there are big problems with June and Nick being together. While talking to The Hollywood Reporter, actress Actress Elizabeth Moss mentioned, "I'm a romantic, so of course I want them to find a future. I want them to find happiness. I want them to be together. At the same time, I wish June was the kind of person she used to be before Gilead who could live happily with Luke."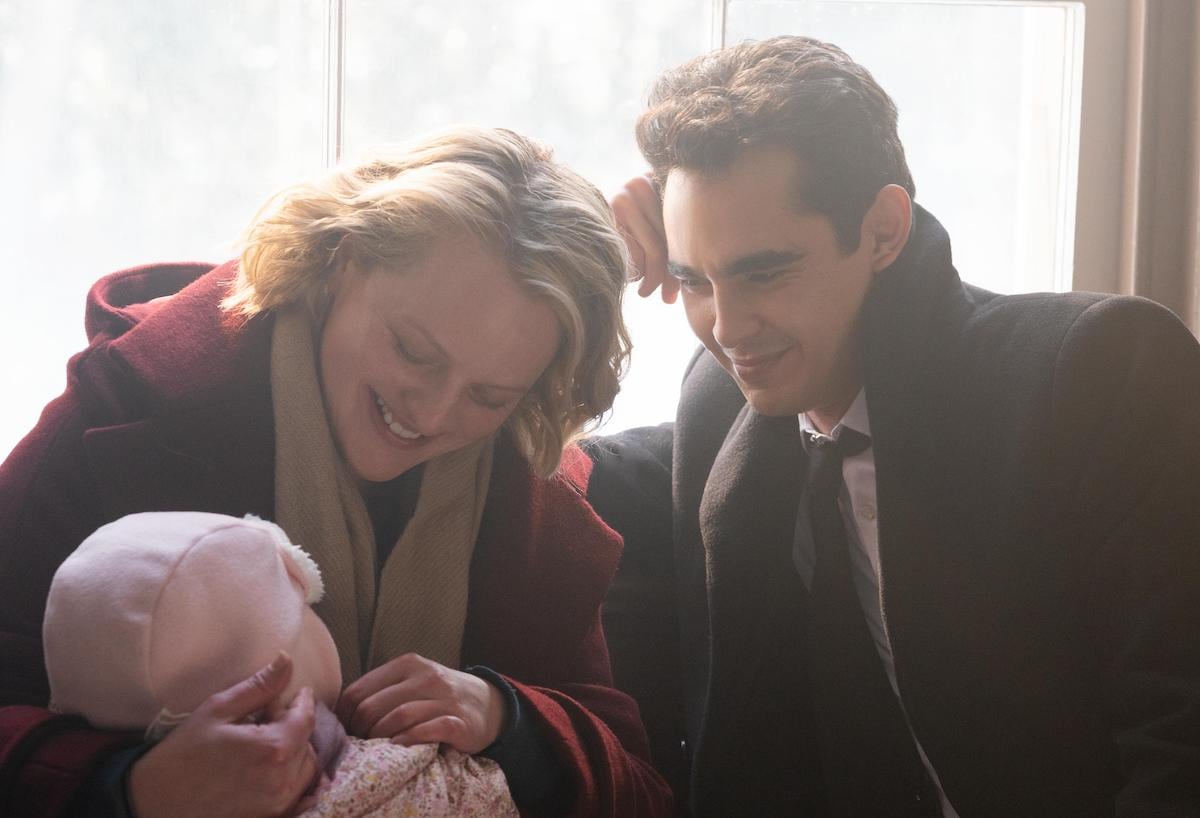 Nick has kept the truth about him being married from June as he was in love with her. Meanwhile, viewers have no idea about the nature of the relationship that Nick and his wife have. Is Mrs. Blaine another Eden, an Esther Keyes, a Serena, or a new breed of Gilead Wife?. We doubt that The Handmaid's Tale will give Nick a wife if she isn't going to be important in the story arc.
On the other hand, Luke had promised to be at June's side no matter what happens. However, he didn't know that June might be a murderer. So, there are more than enough reasons for June to be with Luke. Whereas, as she deals with her trauma in such a detrimental way, it's not going to be easy for the two to work things out among themselves. However, they still have a family and a daughter in Gilead and shared history, so Luke is still a candidate for winning June's heart.
Commander Lawrence & Nick Will Face Fallout?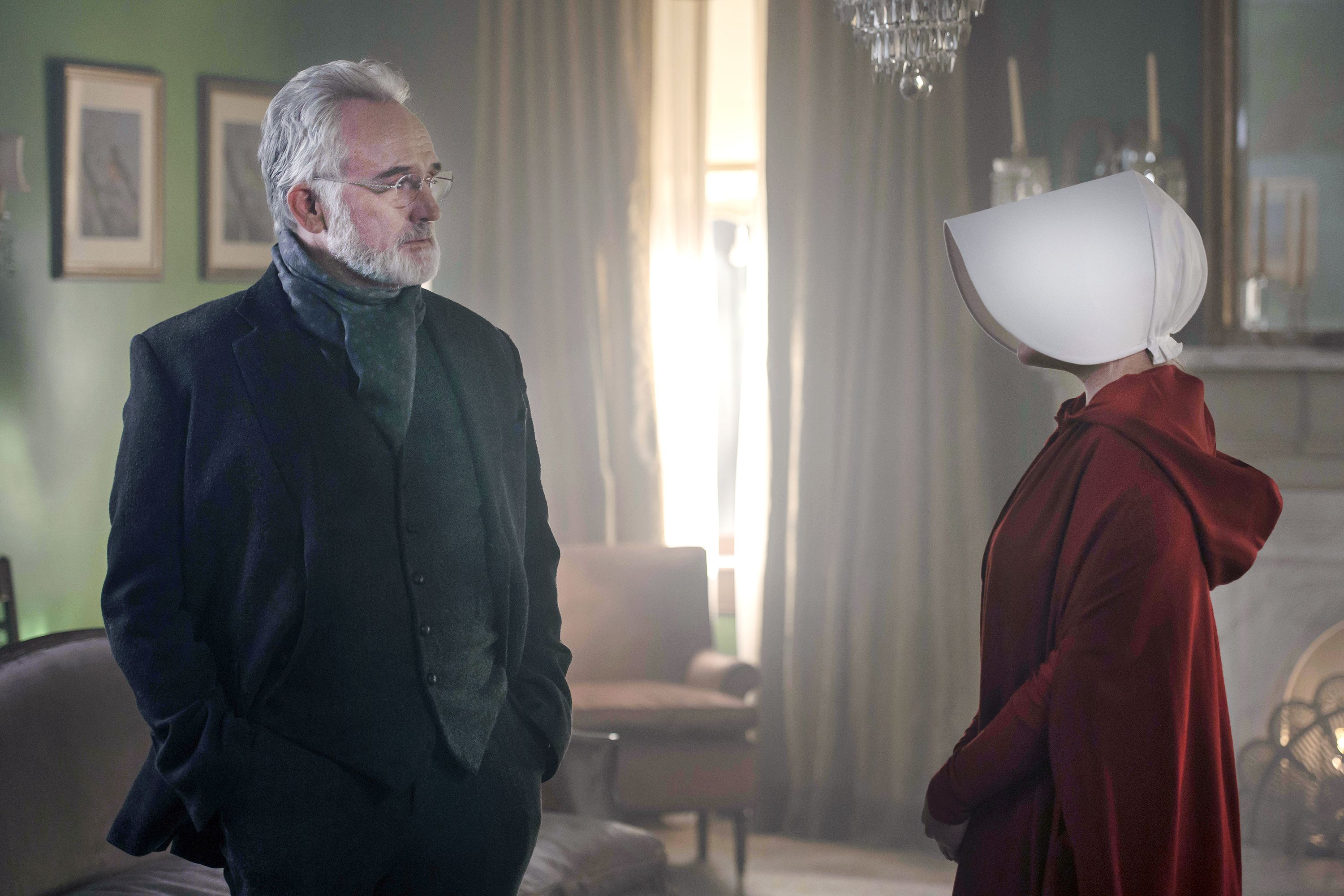 During the fourth season of Handmaid's Tale, both Nick and Lawrence
were walking on thin ice. They did not exactly backstab Gilead. However, they did play a role in what happened. Especially, Lawrence has been playing a risky game as he is in contact with June. He tried to get back into the government's good books with Lydia's help. However, she knows too much about him and which may be a loose end for him.
On the other hand, as the chief of the Eyes, Nick is an influential commander. He's got a leg up on those attempting to drill into his choices as he runs a group of spies. However, Waterford's corpse hanging up on a wall certainly raises some tough questions. It will be interesting to see in The Handmaid's Tale Season 5 when June's pattern of involuntarily causing harm to those around her eventually catches up with these two.
Will Serena Have Her Revenge?
Serena Joy, who has been imprisoned in a violent relationship with Fred for years, will see Fred's death as a watershed moment. On the one hand, this will be a huge benefit to her. She can portray herself as a hero as a result of Fred's conduct. Perhaps even get the forgiveness he couldn't achieve, all without having to deal with him.
On the other hand, Fred's manipulation of Serena was based on one moving truth for her, and she hates defeat. But what about Fred's death? That's a victory for June and a defeat for Serena. June's pointing finger? Serena sacrificed her own finger when she tried to stand up to Gilead. Thus, this is both a reward and an insult. Now, fans are speculating that Sarena may go head to head against June in The Handmaid's Tale Season 5.
Will June Go Back To Gilead?
The last season's conclusion of The Handmaid's Tale debunked the popular fan idea that Nick would die defending Hannah from Gilead. June has a cause to return as long as she loves individuals who are still locked in the country. In fact, it appears that getting in is easier for her than getting out. Fans are aware that June's crusade is bigger than just protecting Hannah. She wants to free Gilead, and she's been assembling an army in Canada to assist her.
On both sides of the border, there are many plot lines and characters to explore. Still, the show is essentially about June, and it's unclear whether fans will appreciate June's return to Gilead for yet another seven years, especially when she's been so productive in Canada.
Also Read The Handmaid's Tale Season 5: Will Gilead Come After June? June Moving Towards The Dark