It seems like Hope will continue to harm the ones she loves as Lizzie plans to take her down in Legacies Season 4 Episode 10. Lizzie is mad about what happened to Alaric, and then Hope killed Lizzie too. She has turned into a heretic and might go after Hope in the upcoming episode. Alaric will try to find other ways to get back home. So, keep reading ahead to learn all you need to know about the returning episode.
Legacies Season 4 Episode 10 Precap: What Will Transpire?
The tenth episode of Legacies Season 4 Episode 10 is titled "The Story of My Life." Cleo, MG, and Jed will team up to accomplish an unusual mission. Alaric, Landon, and Ted will have to reconsider their options. They need to find a way to convince sphinx into telling Alaric a way to get back. Moreover, Hope will be taken by surprise by an unexpected source in the next episode.
Further, Lizzie might go after Hope after she killed Lizzie previously. Now that Lizzie has turned into a heretic, we might experience between a tribrid and a heretic in the upcoming episode. In addition, the team might encounter a threatening situation. And Josie would have to step in between Lizzie and Hope to take control of the situation.
A Quick Recap!
Jed brought a dead person's body to the Salvatore School in the previous episode. He felt that Kabel might have been the one who burnt the man to death. Kaleb confessed that the man provoked him, and he could not control his rage. Moreover, Lizzie tried to locate Hope and found that Aurora had taken over her body.
Aurora asked Lizzie to lure Hope into meeting her. She planned her vengeance on Hope by drowning her repeatedly until eternity. However, Lizzie tricked Aurora and knocked her down. Then, she helped Hope get her body back in Legacies Season 4 Episode 9.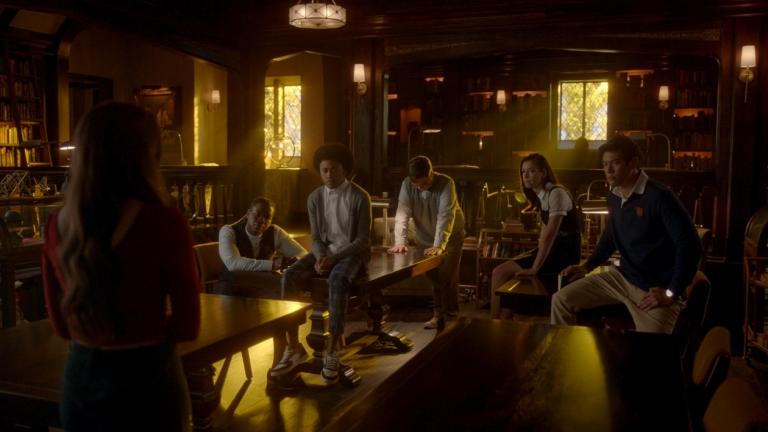 Meanwhile, Alaric, Landon, and Tom were short of coins. They needed more coins to get help from the sphinx. Only the sphinx could help Alaric find an alternate way home. A mystery man controlled Ethan's mind, causing him to hurt Jed. Ethan confessed about lying to MG, while Josie decided to leave town to save Hope. But, Finch chose to stay behind with the team.
Furthermore, Hope pretended to feel emotions again. The mystery man woke up and had a fascinating conversation with Jed. Aurora managed to escape after Lizzie separated her from Hope's body. Eventually, Hope revealed her true unemotional self and killed Lizzie. Luckily, Lizzie was revived as a heretic in Legacies Season 4 Episode 9.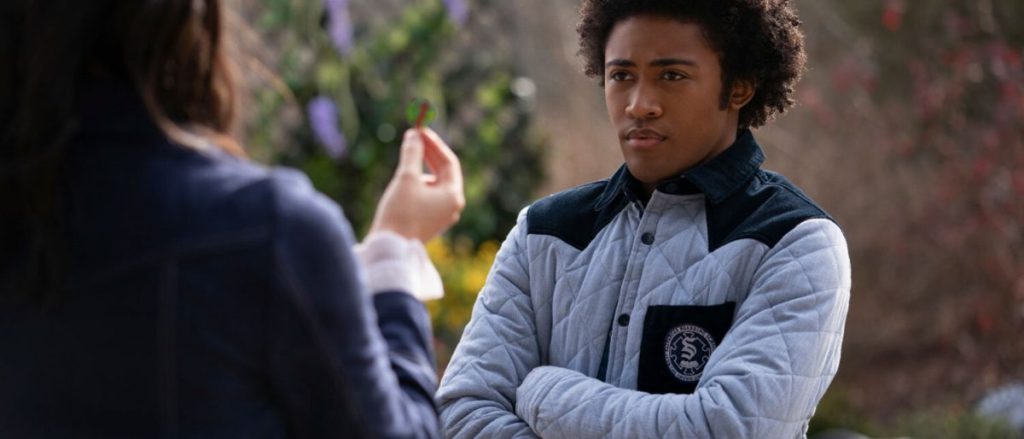 Legacies Season 4 Episode 10: Airing Date
Legacies Season 4 is finally returning after a mid-season break. The CW will commence the second part with Legacies Season 4 Episode 10, airing on February 24, 2022. The network will continue airing a new episode weekly on Thursdays at 9:00 p.m. ET.
Where To Stream The Returning Episode Online?
If you miss The CW's broadcast, you can stream the latest episode on the network's official website and the CW app. Moreover, season 4 is available to stream on Spectrum, YouTube TV, Fubo TV, DirecTV, Xfinity, Hulu+Live, and Vudu. So, don't miss out on the tenth episode and keep coming back for more thrilling episode previews only on TechRadar247.com.