HBO Max's dark comedy-drama series Search Party has been winning fans' hearts since 2016. Even after five seasons long run, the popularity of the show is very high. Therefore, many fans have been concerned about the Search Party Season 6 ever since the fifth season ended. But will their hopes be answered? Let's find out!
What Is The Show About?
HBO Max's Search Party is an American comedy-drama series that debuted in 2016. The story of the series set in New York follows a group of friends who come together to join a search party for a missing woman, which leads to a whole new series of events. The dark comedy-drama chronicles the changing dynamics among these friends as various secrets come to light and their lives start spiraling out of control.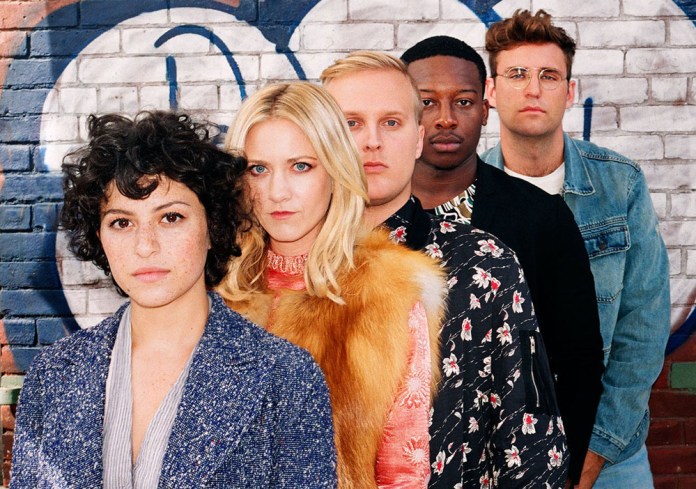 Will There Be Search Party Season 6? 
On January 7, 2022, the fifth season of the popular Black comedy-drama series was released on HBO Max. The show has enjoyed immense success among fans and high critical acclaim throughout its five-season run. However, all good things must come to an end. Hence we'd like to inform the viewers that the show has concluded. And it will not return for Search Party Season 6.
Confirming the end of the series after the fifth season, creator Sarah-Violet Bliss in an interview, stated, "We all were sort of ready to move on [from 'Search Party']. It really feels right that this is the last season, and the story feels that it's complete now." Similar to Bliss, Charles Rogers also said, "Part of us was still sort of grappling with possibly making another season. But at the end of the day, this show should never outstay its welcome." He added, "This show should always have something to say, and this season really feels like it puts a punctuation mark on the whole series.
The aforementioned statements confirm that it is the end of the road for the comedy series. And fans should also bid their goodbyes to their favorite show, just like many cast and crew members did, taking on to their social media handles. And if you miss the show too much, rewatching the past seasons has a nice catch to it. 
Cast Details!
The prominent cast members in HBO Max's Search Party features Alia Shawkat in the role of Dory Sief, Cole Escola, appearing as Chip Wreck. The series also stars John Reynolds as Drew, Meredith Hagner as Portia Davenport, and John Early appears as Elliott Goss. Then we have Chloe Fineman playing Charlie Reeny, Tami Sagher appearing as Lassie Kazaar, Clare McNulty as Chantal, and Rebecca Robles can be seen as Cindy.
Not to forget, the cast also includes Susan Sarandon playing Aunt Lylah and Busy Phillips as Portia. Even though the chances for the six seasons do not seem very bright, still if the show makes its way back with Search Party Season 6, most of the original cast members might be back to reprise their roles.
Most Intelligent Character In Search Party!
Talking about the most intelligent character in the series, we can look no further than Dory. She is one of the smartest characters in Search Party since she is hyperaware of her surroundings and incredibly observant. Even though she undergoes considerable changes after being kidnapped, she retains sufficient mental faculties to entice people with her magnetism. After all, in the upcoming season, which will premiere on HBO Max in 2022, she sells enlightenment.
Dory's capacity to detect people, even when they aren't paying attention to her, demonstrates that she is paying attention. More importantly, she has a compassionate nature. In this sense, her emotional intelligence helps her while she searches for Chantal's killer or tries to repair the brainwashing she went through in season 4.
Also Read El Marginal Season 5: "Its A Wrap"! Star Reveals More Details, Know Release Date