Whenever there is a discussion about the most tactical geniuses in TV history, Micheal Scofield always makes the cut. The audience first got introduced to this mastermind in Fox networks' Prison Break in August 2005. Prison has to be among the most popular and highly-rated crime dramas of all time. After being gone for over eight years, the show was revived for a fifth season in 2017. However, since then, fans have been hoping for Prison Break Season 6. But will it ever return? What are the chances? Find out here-
Will There Be Prison Break Season 6?
The fifth season of fan-favorite series Prison Break Season 5 premiered on the Fox network on April 4, 2017, with the season finale airing on May 30, 2017. Talking about Prison Break Season 6, there has been a lot of contradicting news over the years.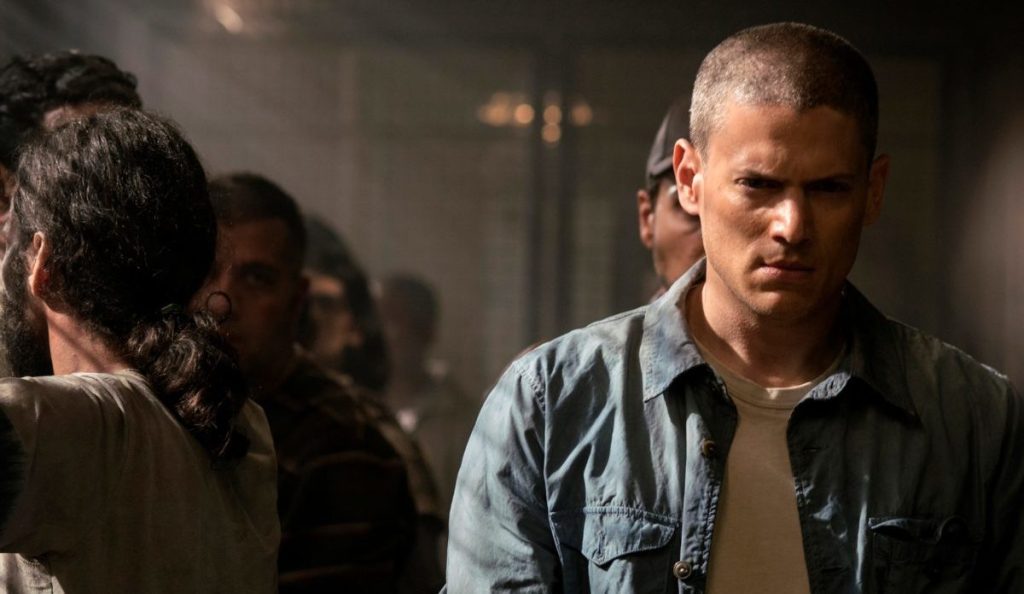 There were several reports from reliable sources that the sixth season had been planned and was in the works. Cast member Dominic Purcell who plays Lincoln Burrows shared the news via his Instagram account that the sixth season was in the works. Co-writer Paul T. Scheuring also Tweeted in March 2018, saying that "If you must know, I finished the 601 script."
In August 2019, the official Twitter handle of the writer of Prison Break shared a Tweet saying,
"Hi, Prison Breakers! I'm just dropping in to share some bummer news. Nothing is ever dead (remember when Sara was decapitated?), but for now, the elusive season 6 is not in the cards. But we love you and are so grateful for all of you. #PrisonBreak"
In November 2020, the lead actor Wentworth Miller officially confirmed that he is done with playing Micheal Scofield in the Prison Break series. He stated some personal reasons to quit the show. His on-screen brother, Purcell, commented on his post, saying, "It was fun, mate. What a ride it was. Fully support and understand your reasoning. Glad you have made this decision for you health and your truth. Keep the posts coming. …. love ya, brother." So as of now, the potential sixth season is on the negative side of things.
Why Prison Break Will Not Work Without Michael Scofield?
Michael Scofield's name is nearly synonymous with Prison Break's alternate title. Since the first season, Scofield has been the brains behind every jail break in the show, with his main reason being his love for Lincoln and Sara.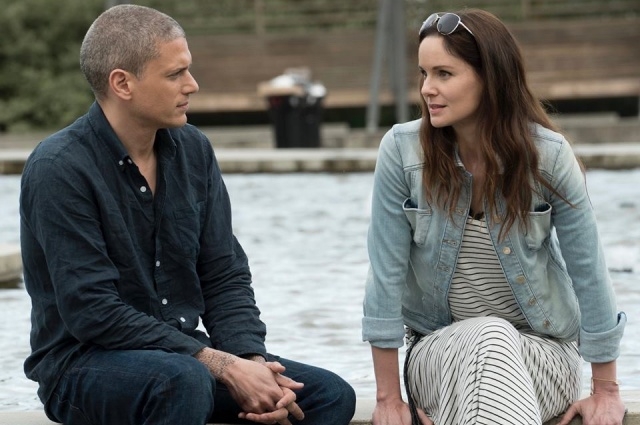 If Scofield isn't in the picture, the program will have to abandon the Scofield/Burrows family's love story. That has been a foundation in the creation of a whole show. When the program is discussed, Michael Scofield is the first name that springs to mind. Introducing a new protagonist would be disastrous for the program. After all, no one could make a jail break as exciting as Michael Scofield.
Where Are Company Operatives Now?
In the first few seasons of Prison Break, we saw, The Company was a massive organization made up of powerful people who wielded government power similarly to the Illuminati. The Company appears to have been shut down, and its power decreased by the end of Prison Break. Many of its members were dead at the end of the fourth season.
However, we never learned what happened to a number of them. They could have easily reunited and formed their own faction within The Company, but we never learned where they ended up. Though it's likely that the answer is straightforward: prison.
What Was Scylla In Prison Break?
Scylla was an important instrument that held a lot of useful information in general. The key to unlocking the device was distributed among many high-level Company operatives because it was crucial. We learn a little about its contents towards the end of season four, including that it has information about alternative energy sources, a gadget that can produce water, and a series of medicines.
But what about the specifics? What makes these ground-breaking products possible? What is the purpose of the vaccines? And what happened to the genuine products? Scylla had knowledge of them, but couldn't these breakthrough medications exist in the same physical space as the device?
Will Mahone Return In Prison Break Season 6?
Alex Mahone is one of Prison Break's best and most engaging characters. He began off as an FBI agent charged with apprehending the season one escapees before joining Michael's side. In The Final Break, he shows his authority and loyalty to his new squad by feeding the FBI misleading intelligence, allowing Michael to escape.
In the flashforward, he is shown paying his tribute to Michael's grave, although he does not appear in season five. This raises an intensely crucial question. What went wrong with him? He left Season 4 as excellent friends with the others. But he hasn't been seen since Michael's reappearance in the fifth season. So there is a possibility that Alexander Mahone might be in Prison Break Season 6.
Cast Details!
The cast of the Prison Break is led by Wentworth Miller in the role of Michael Scofield and Dominic Purcell as Lincoln Burrows. Meanwhile, the show also stars Sarah Wayne Callies as Sara Scofield, Rockmond Dunbar as Benjamin Miles, and Robert Knepper playing Theodore "T-Bag" Bagwell. In addition, the show also stars Amaury Nolasco as Sucre, Mark Feuerstein as Jacob Ness, and Inbar Lavi as Sheba.
Moreover, other significant cast member includes Augustus Prew as David Martin, Paul Adelstein as Paul Kellerman, Peter Stormare as John Abruzzi, and Willian Fitchner as Alexander Mahone. Since Wentworth Miller has refused to return in his role, if Prison Break Season 6 ever happens, we might see other cast members except for Miller.
Also, read Prison Break Season 6: Will The Series Return For Another Season? Know Possibilities & Recent Updates