Everyone around the world is keenly waiting for the end of 2020 and a new beginning. Unfortunately, New Year's Eve will mark the end of Chilling Adventure Of Sabrina. As Chilling Adventure Of Sabrina Season 4 will serve as the final season and will air one last time on Netflix.
However, the final season would be the scariest and jolting season ever in the show's history. If you remember, in the last season, Sabrina Spellman came up with a brilliant plan to stay in both the world- Hell and the mortal world. But, its consequences would be deadly, which Sabrina soon learns. Let's check out.
Chilling Adventure Of Sabrina, initially intended to air at The CW in September 2017. However, in December 2017, it moved to Netflix. It's based on the Archie comic book series of the same title. It follows the life of Greendale people and witches who're living there with a different identity. However, Sabrina, the half-witch, and half-mortal find difficulty in selecting her life path. She fights with the evil forces and enjoys her mortal friends' life in her human world.
Chilling Adventure Of Sabrina Season 4: When Will It Air?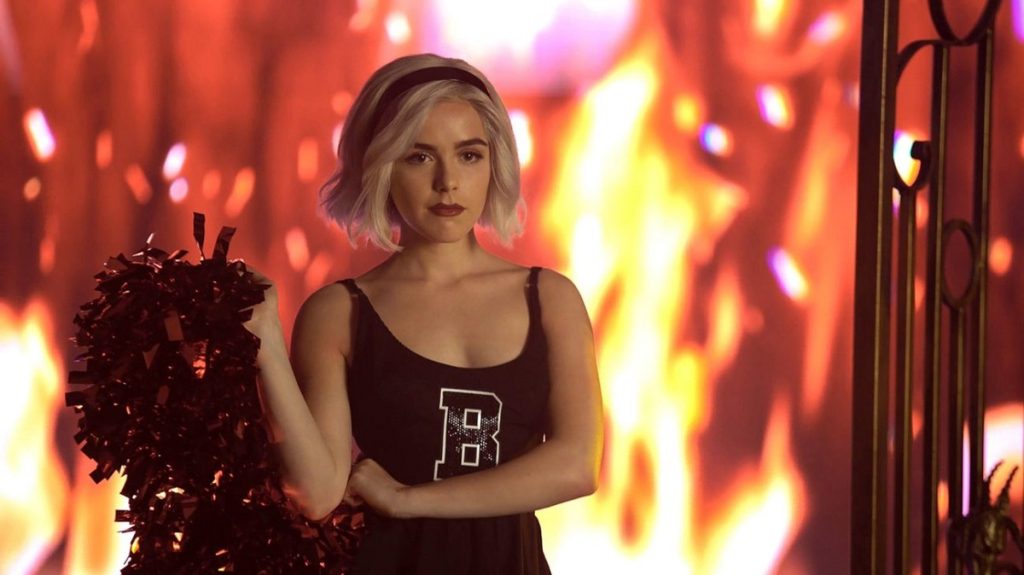 Despite such delay, Robert Aguirre Sacasa has finally finished the filming of the fourth season. Also, Chilling Adventure Of Sabrina Season 4 is all set to land on Netflix on December 31, 2020. Recently, the creator wrote on Instagram, "You are cordially invited to the End of All Things on December 31, 2020."
Trailer Teased What To Expect From The Next Season?
With the release date announcement of the fourth season, the showrunner shared the trailer for Chilling Adventure Of Sabrina Season 4. It teased that Greendale's mortal and witches are ready for the Hell's ride on Sabrina's birthday. In the trailer, Sabrina Spellman informs Sabrina Morningstar, "Darkness is going to consume Greendale and the entire world if we don't stop it."
Both Sabrinas Fight Back To Handle Time Paradox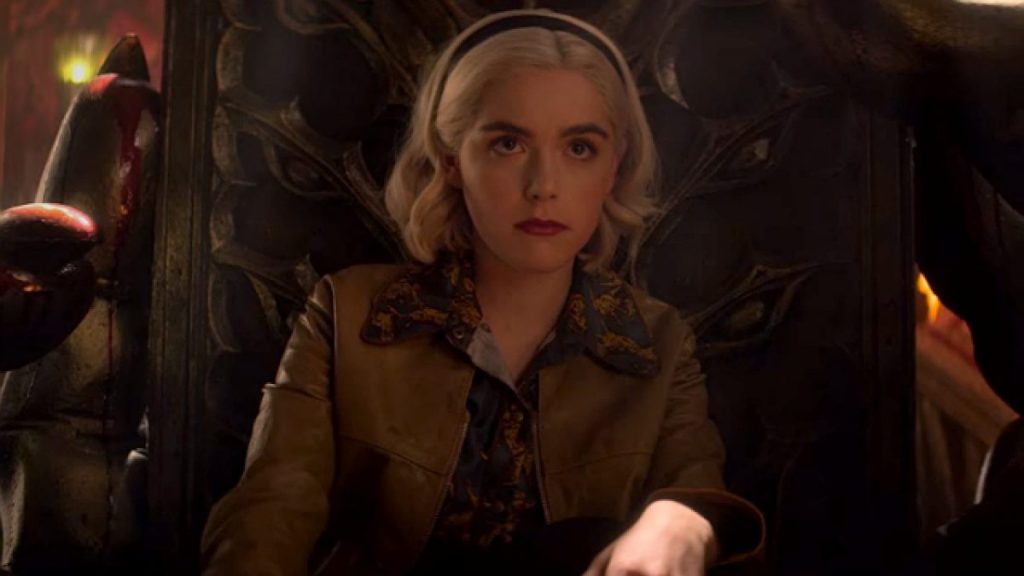 In the last season, Sabrina messed with the timelines and created her other version, which handles Hell and the other stays in Greendale. However, it messed up with everything and helps escape the ancient villain who's now a big threat to the entire world.
Now, both the Sabrinas are trying their best to sort everything with some help from their family and friends. The extensive synopsis says: "The Eldritch Terrors will descend upon Greendale," which we can see clearly in the trailer.
Will Nick Be Able To Win Back Sabrina's Heart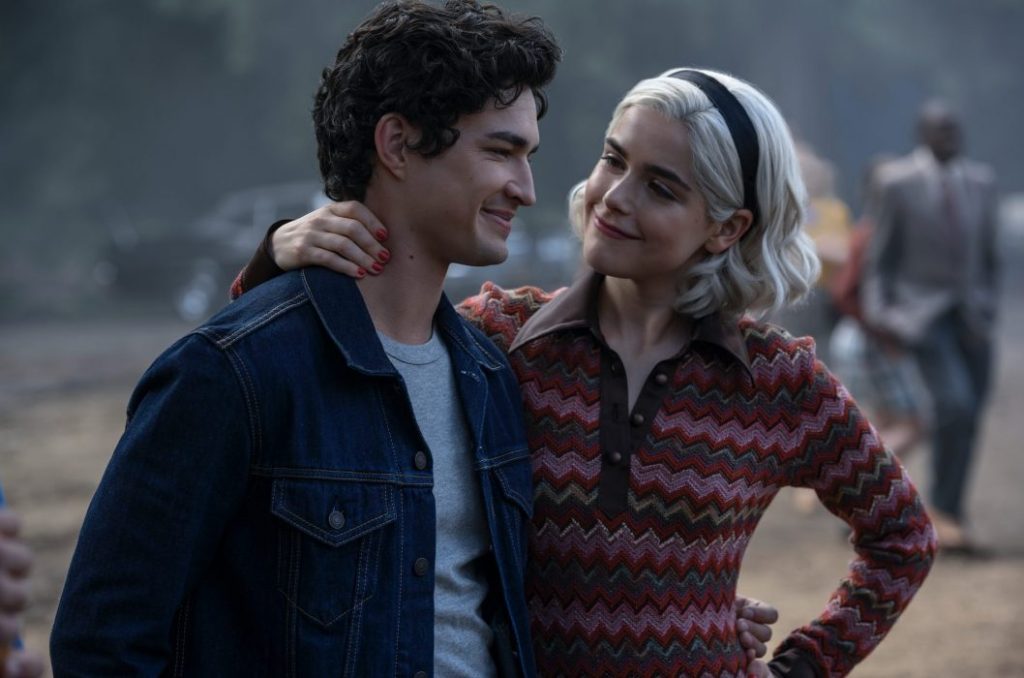 Now, as the terror comes closer, the Coven should unite and fight back with each threat one-by-one, as everyone is leading to the void and darkness will fill the world. But, in the middle of this witches wage war, Nick tries to come closer to Sabrina with the help of The Fight Club. Well, can he make everything normal again?
Chilling Adventure Of Sabrina Season 4: Who Will Return?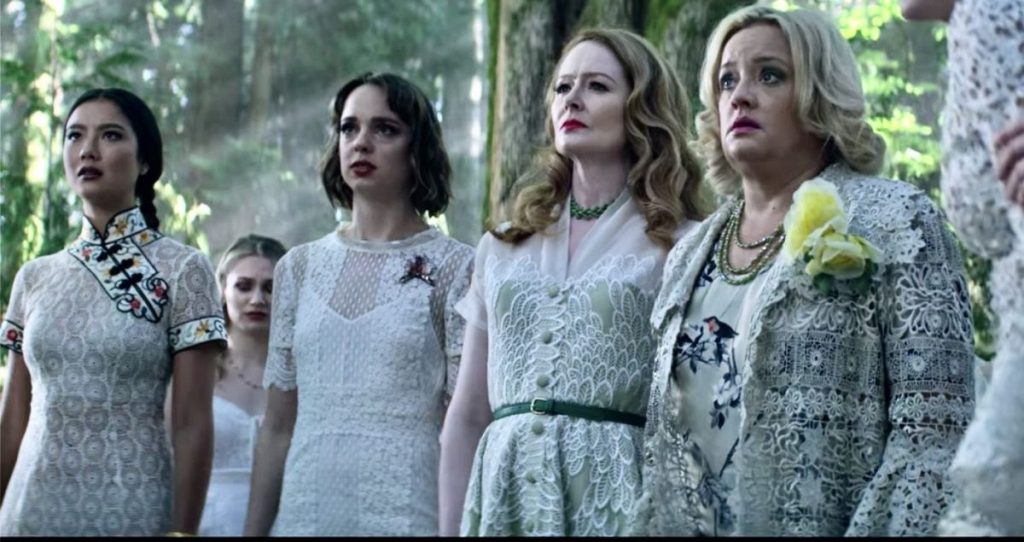 There's no doubt that Kiernan Shipka would return as Sabrina Spellman / Morningstar. Along with Lucy Davis as Aunt Hilda, Miranda Otto as Aunt Zelda, and Chance Perdomo as cousin Ambrose. Apart from the witches, Sabrina's mortal friend will also return to help her. These include Ross Lynch as Harvey Kinkle, Lachlan Watson as Theo Putnam, and Jaz Sinclair as Rosalind Walker.
Sabrina's warlock boyfriend Watson and Gavin Leatherwood will return as Nick Scratch, who's recently promoted as series regular. Further, Michelle Gomez as Mary Wardwell / Lilith / Madam Satan, Richard Coyle as Father Blackwood, and Tati Gabrielle as Prudence Blackwood would return.