It looks like Ha-Ri will take Tae-Moo out for a dinner on a rainy night in Business Proposal Ep 10. For the first time, Tae-Moo might be able to ignore his trauma as the duo walks out in the rain under one umbrella. Moreover, Chairman Kang's suspicion about his grandson's love life will prove to be true. Seong-Hoon will try his best to reconcile with Young-Seo who is mad at him. So, keep reading ahead to learn all you need to know about the tenth episode.
Business Proposal Ep 10 Precap: What Will Happen?
In the tenth episode, Ha-Ri will take Tae-Moo out on a date on a rainy night. Tae-Moo might get flashbacks about the car accident again when he sees the rain. He might finally share the reason behind his unbearable trauma that is triggered by rain.
Meanwhile, Kang noticed Tae-Moo and Ha-Ri at the end of the previous episode. he will try to dig deeper and discover that his suspicions about his grandson's love life are true. Moreover, Young-Seo was furious with Seong-Hoon after finding out that he went on a blind date with Yu-Jeong in place of Tae-Moo. He will try to reconcile with Young-Seo. However, it would not be as easy as it seems.
A Quick Recap!
In the previous episode, Seong-Hoon welcomed Yu-Jeong at Tae-Moo's place. He informed her that President Kang would not be able to date her as he was planning to marry someone else. Yu-Jeong continued to stay in contact with Seong-Hoon after their encounter. Seon-Hoon told You-Jeong that he had a girlfriend. But she insisted on dating her instead. Yu-Jeong was unaware of Seong seeing Young-Seo, as she revealed that she liked someone. Yu-Jeong's mother misinterpreted their conversation. She called Chairman Kang and informed him that Tae-Moo and Yu-Jeong were dating.
Further, in Business Proposal Ep 9, Ha-Ri and Tae-Moo began dating. However, they had a tough time trying to hide their relationship with their co-workers. Min-Woo apologized for overstepping her boundaries and Ha-ri forgave him. Min-woo was disappointed after finding out that Ha-Ri was actually seeing Tae-Moo.
He admitted to Yoo-Ra during lunch that she was not ready for marriage. Yu-Jeong showed up at Seong-Hoon's place drunk and urged him to be with her. Soon after, Young-Seo showed up to cook a meal for him. He was forced to take her in and hide her from Young-Seo. He lied to Young that Tae-Moo was inside the house.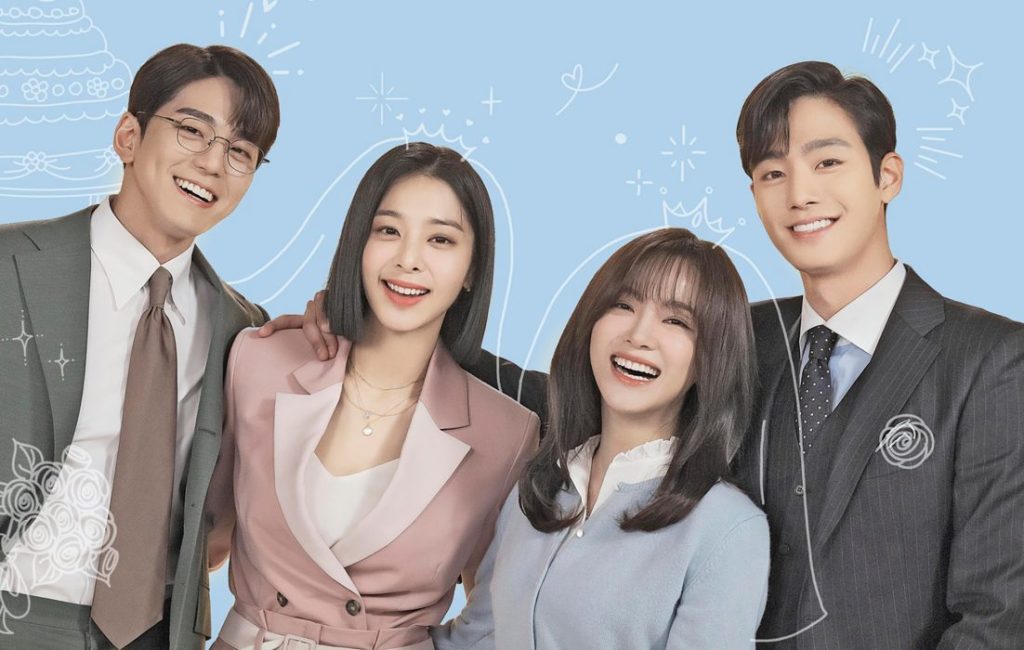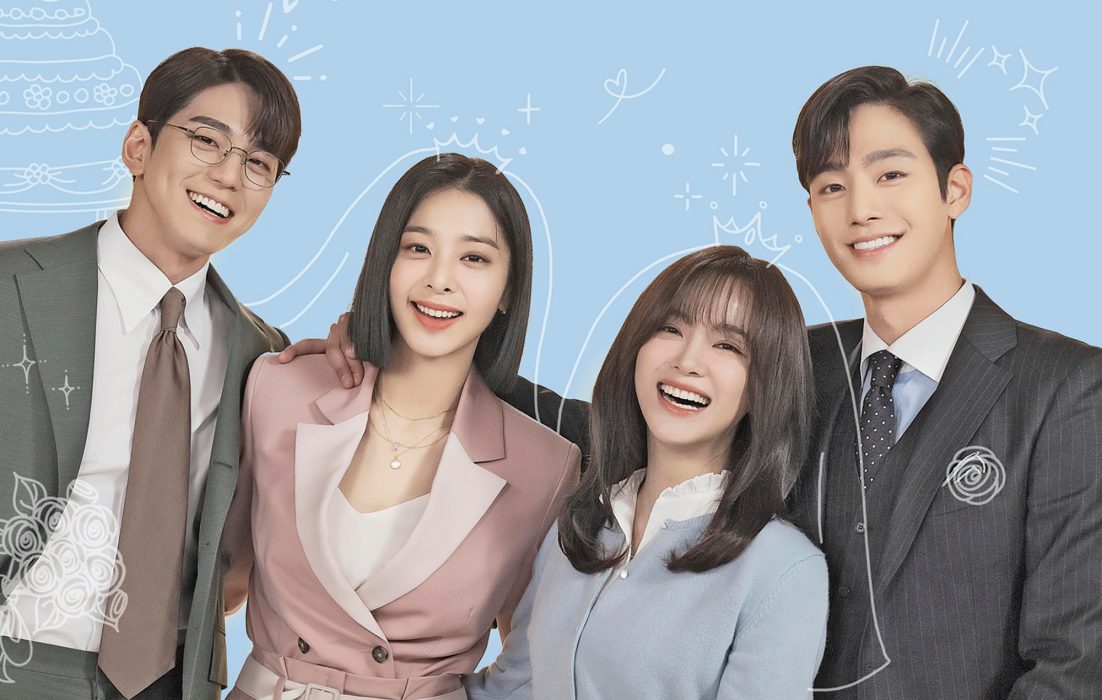 Tae-Moo and Ha-Ri told each other how frustrated they were about hiding their relationship at work during their date. However, Ha-Ri insisted on remaining discreet about it. Yu-Jeong told Young-Seo that it was over with the guy she was seeing. Young encouraged her to stay persistent and not give up. Yu-Jeong showed up at GOFood to apologize to Seong-Hoon. Chairman Kang overheard the conversation and realized that Tae-Moo never went on a blind date with Yu-Jeong. Kang confronted Tae-Moo about it but the former's stomach pain save Tae-Moo.
Seong-Hoon's Secret Comes Out, Chairman Kang Sees Tae-Moo & Ha-Ri Together
Chairman Kang and Tae-Moo walked into the men's washroom when Ha-Ri was trying to sort out an issue between Mr. Gye and Ms. Yeo. Kang got angry and Ha-Ri had to type an apology letter. Tae-Moo took the employees for a team dinner and they had bomb shots. Yu-Jeong was still upset about SeongHoon. So, Young-Seo took her to dinner with Seong-Hoon and his mother.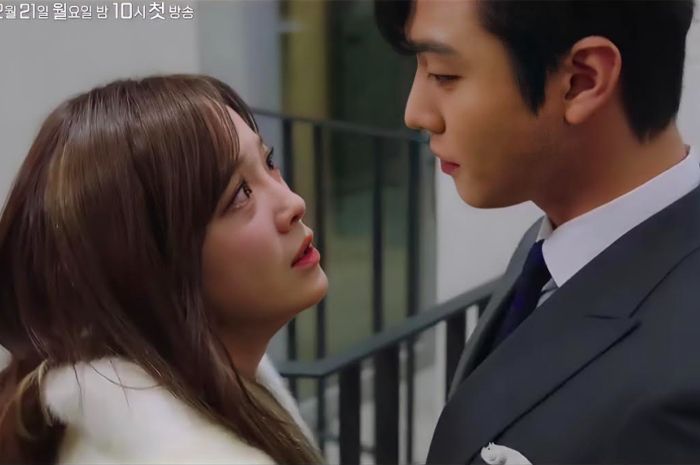 Young-Seo felt betrayed when everything came forward and Yu-Jeong created a scene. Ms. Kim noticed Tae-Moo and Ha-Ri holding hands under the table. She told everyone but nobody believed her. Chairman Kang saw Tae-Moo and Ha-Ri together at the end of Business Proposal Ep 9.
Business Proposal Ep 10: Airing Date
SBS will air Business Proposal Ep 10 on March 29, 2022. The network airs two new episodes weekly on Mondays and Tuesdays at 10:00 p.m. KST.
Viewers across the globe can stream the upcoming episode on Netflix and Dramacool. So, don't miss out on the tenth episode, and stay tuned for more thrilling episode previews only on TechRadar247.com.