Northern Irish comedy-drama, Derry Girls have been renewed for its third season long back. Although many series are resuming their filming or about to continue, but the fans have to wait a little more to relive the entire madness with the girls in Derry Girls Season 3. Moreover, Tommy Tiernan, who plays Erin's dad Gerry, hinted that perhaps it could be the show's last season. Really! Yet, the writer and creator Lisa McGee has some other plans to surprise their fans. Well, until then, let's explore how things would bring Erin and James together.
Derry Girls, created by Lisa McGee, is a comedy sitcom on Channel 4. The series set in the 1990s Derry, Northern Ireland. It follows a group of friends who attend a Catholic girls' secondary school aftermath of Troubles in Derry. We see Erin Quinn (Saoirse-Monica Jackson), a 16-year-old who's passionate and determined. But sometimes cocky and judgmental. However, her sarcastic nature and dark sense of humor often bring her into trouble.
Derry Girls Season 3: Still Discussing On Production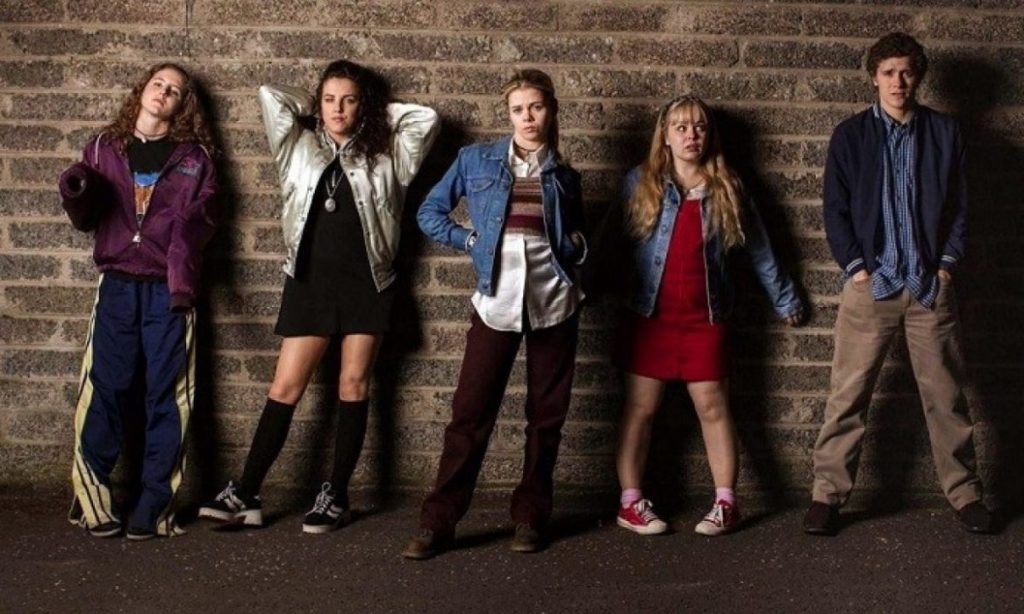 Earlier, Derry Girls Season 3 was scheduled to begin filming in June. However, due to the ongoing crisis, the production has put on hold. Ian Katz, Chanel 4's Director of Programmes shared his frustration regarding the whole situation. Ian revealed that fans have to wait a little longer, as they're not considering beginning filming in current time. However, it's quite frustrating to put a hold on the channel's favorite comedy-drama. Still, it's worth doing as it's hardest to maintain social distancing in such an intimidating show. Ian added: "It's the most close-up, intimate production."
Nicola Coughlan Teased Script Isn't Ready Yet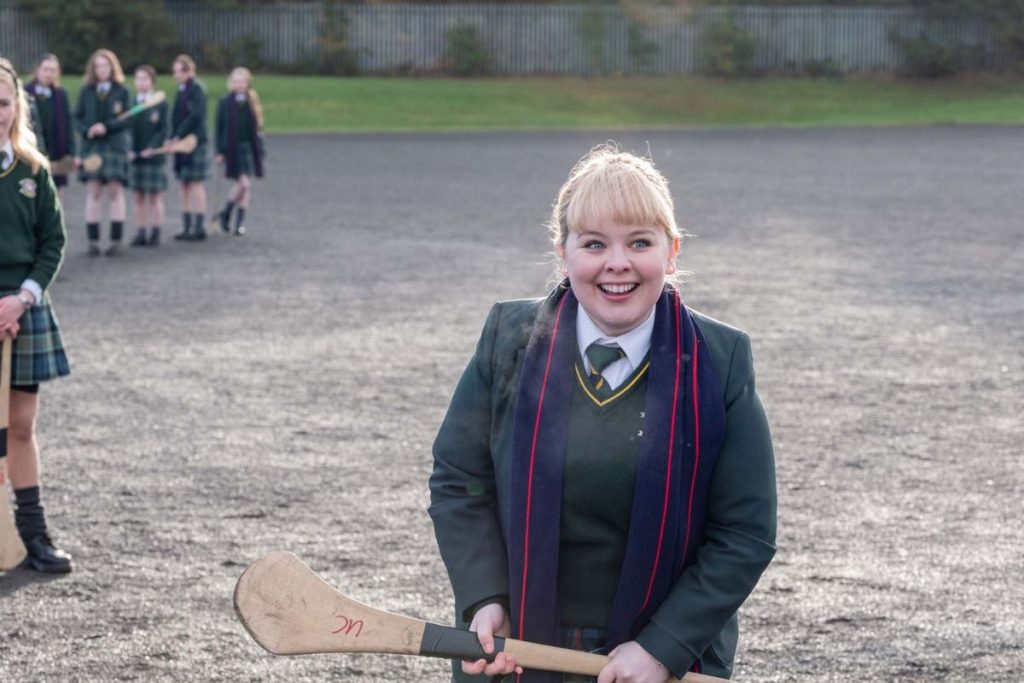 In a Thanks A Million podcast, Nicola Coughlan, who plays Clare Devlin's character, talks about the script. She revealed that it's irritating to stay away from the sets. Earlier, it looked that everything would soon get back to normal within a few months. But now things are eerie, and it's really getting more frustrating, said Nicola. Unfortunately, filming is still on hold. She added all they're excited to return and shoot the madness that she misses now. But, sadly, they don't know when they could get back to their work and would see the script which they haven't seen yet.
Will It Be The Last Season?
Channel 4 has yet to announce the fate of Derry Girls officially. But, considering Tommy Tiernan hint back in March 2020 that it could be the last season probably. His words spread like fire quickly, and in no time writer, Lisa took to Twitter to update details. (Well, for this thanks to Tommy). Lisa stated that she's mapping the details of the third season. So, "please don't worry," as some more surprises are waiting for you ahead.
Lisa Planned Derry Girls Spin-Off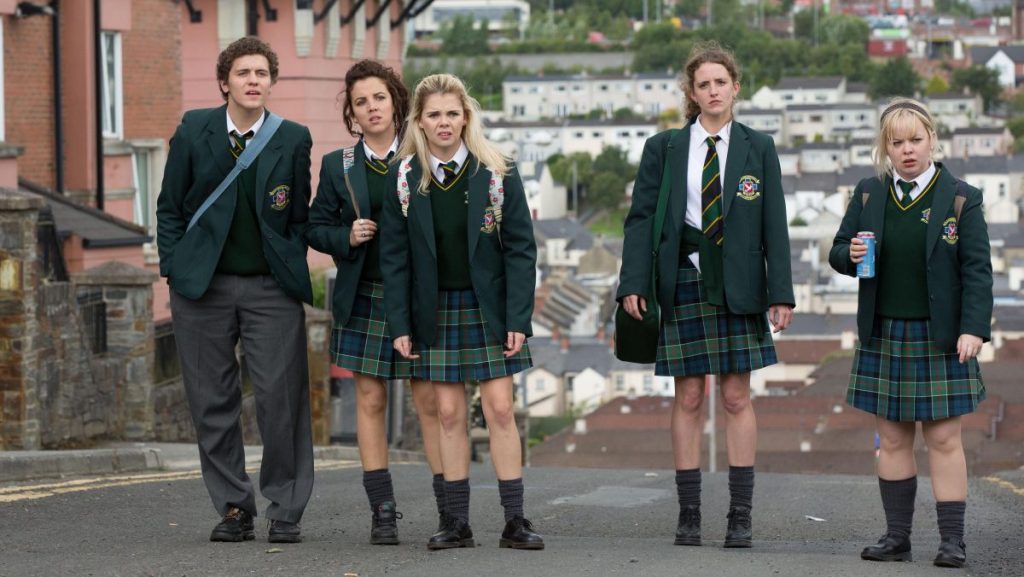 Lisa added that she's planning a spin-off Derry Girls film. In late July, she droped a hint that she's started thinking ideas for the movie. Earlier, it wasn't like they needed to make a film also. But, as they proceeded towards the end of the series, it seems more potent to do so. However, they have plenty of things to work on. But, Lisa continued: "I'd like to do it." She believed that her team members are also preparing for a long-term plan.